This week at the movies, we've got a penance-seeking tycoon (The Boss, starring Melissa McCarthy and Kristen Bell), an amnesiac super-soldier (Hardcore Henry, starring Sharlto Copley and Haley Bennett), and hard-partying ballplayers (Everybody Wants Some!!, starring Blake Jenner and Ryan Guzman). What do the critics have to say?
---
At her best — in films like Bridesmaids and Spy — for example — Melissa McCarthy is as funny as anyone in the movies. But there's only so much she can do with mediocre material, and critics say The Boss — about a cutthroat tycoon who seeks redemption working with Girl Scouts after a stint in jail — is unnecessarily crude, narratively slack, and unworthy of its star or supporting cast (which includes Kristen Bell and Peter Dinklage, among others).
---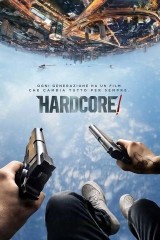 Movies have been borrowing from the visual language of video games for years, but Hardcore Henry takes things to their logical conclusion: it's a nearly plotless series of action scenes shot from a first-person perspective. Critics are split as to whether this experiment in cinematic gimmickry works; suffice it to say that while some are impressed with Hardcore Henry's adrenaline-junkie pacing and inventiveness, others find it to be a numbing, vertiginous blast of pointless mayhem.
---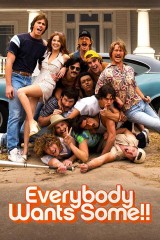 Everybody Wants Some!!, Richard Linklater's freewheeling comedy about a party-hearty college baseball team, goes wide this week after earning strong reviews in limited release. Critics say that while this nostalgic 1980s period piece doesn't have much of a plot, that's actually one of its strengths — as with other Linklater classics like Slacker and Before Sunrise, it captures the rhythms of life in a way that feels absolutely authentic.
---
Also Opening This Week In Limited Release