Richard Gere admits he wouldn't have thought to cast himself in Norman — aka Norman: The Moderate Rise and Tragic Fall of a New York Fixer — which opens Friday in limited release. Yet critics are hailing the role as one of his strongest, most likable performances, right alongside his work in Pretty Woman, Days of Heaven, and Primal Fear. It's really no wonder the versatile actor chose two of his own movies — his first and his latest — as part of his Five Favorite Films; they are landmarks not only in his acting career, but in his personal life. See the full list below: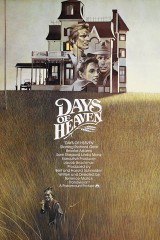 OK, so, I'm gonna start with my first film, Days of Heaven, because it's my first film. It's probably, unfortunately, my best film. It's very hard to follow up on a film like that.
Why do you say that?
It was the first film that Terry Malick made that kind of became Terry Malick in that movie. It also was the first film of mine at the Cannes Film Festival. So, everything about that film kind of was important to me as an actor and as a person.
Life changing.
Absolutely.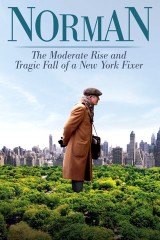 And the second one is my last film — so 50-something films later — is Norman. Norman is probably the least obvious casting choice of me one could ever make. I think because of that it ended up being such a terrific experience. Sort of completely working in another territory.
It's one of my favorites of your performances — despite the fact that it reminds me so much of my family. I didn't even realize how Jewish it would be. It was so authentic. I was like, "Maybe he is Jewish."
You know, when I first started, some woman came up to me — I remember this very clearly — and saying, "Your name is really Gara, isn't it?" And I said, "No." And she winked at me and said, "I know you're Hungarian." Then I went through a period where everyone thought I was Italian. So, now, clearly, I'm Jewish.
That's the sign of a brilliant actor. Plus, this movie just keeps you thinking. I'm still thinking about it.
We had a screening last night. [Writer-director] Joseph Cedar and I've been doing Q&As after. They're always fun. People are just kind of flipped out by it. And it does continue. I have a feeling it's the kind of movie that the dinner conversations are interesting.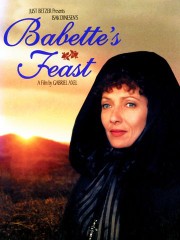 I actually just talked to Joseph about this last night, one of my all-time favorites is Babette's Feast. It's hard to pinpoint exactly why. It's very pure. It's not tricky at all; the filmmaking is almost invisible. I think for the most part, it feels like there are non-actors in the piece — although I'm sure they're actors — but it's not an actor-y piece at all. It's just beautifully conceived with a really generous heart at its center. It just really moves me, I saw it again last week.
And it holds up.
It does; it's the purity and the simplicity of it. And the sentiment of community and excellence. The idea of excellence and generosity as real things. Something, obviously, that's in danger these days. The idea of truth and excellence and compassion. And kind of a willingness to accept the other. Forgive. So I think it's a really deep, timeless film.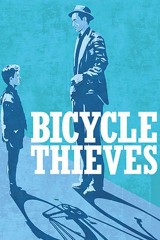 What else comes to my mind? Bicycle Thieves was always one I loved, too. Again, deeply moving, operatic Italian story. Impossible to see the film and not weep. The simple life of people just trying to get through the day in very hard times. High unemployment after the second world war — a bicycle is the ticket out of unemployment and poverty. That's a film that also still works. I see it every couple years. I look at that again.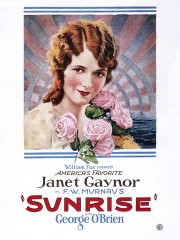 One more. How about another film that Joseph and I were talking about last night, which is a wonderful film: Sunrise by Murnau. It's a silent movie — I think it's from 1927, something like that. And it's one of the most beautifully shot movies you'll ever, ever see. Just the pinnacle of silent film art photography. Deep emotions of, again, almost operatic story. There's a lot of nature in it, there's a lot of water, fire, sunrises, and sunsets that are connected to the story. Human emotions and consciousness and yearnings and failings and karma. It comes from a short story, and a very beautiful film.
It won the first Cinematography Oscar.
Is that true? Well it's worth it. If you ever see that film, it's a "wow" experience.
---
Kerr Lordygan for Rotten Tomatoes: How did you end up working with Joseph Cedar on Norman? 
Richard Gere: We met through Oren Movermen. I knew Oren because he co-wrote I'm Not There with Todd Haynes, the Bob Dylan movie. He and I became good friends. We were at an Academy cocktail party for new members. I was asked to come and talk to the new members in New York, and they were both there together. Oren introduced me to Joseph and asked if I knew his work, and I hadn't known Beaufort. It was a terrific Israeli film that he had made. So it just started the dialogue. I said, "If you ever want to do anything in the Middle East, and I'm right for it, give me a call." So. That's how that happened.
RT: Were you worried about it, scared of it?
Gere: No, I wasn't. I was kind of perplexed and bemused, and my first question to him was, "Why me?" And I said, "Look, as a director and as a producer, I wouldn't cast myself in that." He didn't want the usual with this. He wanted someone who's gonna bring — I mean, what he has told me, who knows what he really wanted — I think he wanted to avoid the clichés of a Woody Allen approach to it. So we didn't have a lot of time; we had eight or nine months to work on this before we started shooting.
RT: How did you prep for it?
Gere: Living in New York since I was 20. The best preparation. 47 years of having Normans around me all the time.
RT: It would be so easy for him to turn into an unpleasant character, but you made him so endearing.
Gere: I think there was a quality to him — and I didn't realize it — we did talk about it a bit when I was trying to get a sense of where Joseph was coming from with this, and I at one point said, "Let's think about the pulls, of what this could be." It could be Woody Allen — he doesn't want Woody Allen. And I said "Well, the other pull was Charlie Chaplin." And he said, "If it has to go anywhere, it would go in that direction."
And there is a kind of sad, sad quality about him. We never see his home. The film almost — although there's an almost nonstop dialogue — the film actually works as a silent film. There are sections of the film that are completely silent. There's the whole dumbshow when Norman and Eshel meet outside of the shoe store. Where he cuts out the dialogue and we just see it as a physicality.
RT: I loved that.
Gere: Yeah me too, it takes a really brave director to do that. The camera doesn't move. There's a soundtrack that kind of identifies the quirky circus quality of the movie, and forms that. But we just kind of see the physicality of the two people getting to know each other.
RT: And was that scripted?
Gere: It was partly scripted as dialogue — and we shot it as dialogue — but with the intention that he may pull it out, he'd have to look at it. Now I think he did a couple of different cuts, with the dialogue and without it. And it was way more interesting without it.
RT: It was fascinating, because we are trying to figure out how you were going to do this — how you were going to get him in your pocket.
Gere: Yeah, and it actually worked with the dialogue too. It was just so much more interesting without. And without the camera moving; no cuts. It's a long sequence — it's about a minute and a half, two minutes.
---
Norman opens on Friday, Apr. 14, 2017, in limited release.