(Photo by John Lamparski/Getty Images)
While a certain action thriller about an undead Egyptian scourge currently hogs all the primetime TV spots, you may recall that the last time Universal fired up its Mummy franchise, the world took notice of a young Rachel Weisz. Thanks to her considerable talents, Weisz has been able to work with directors as diverse as Darren Aronofsky, Sam Raimi, Wong Kar-Wai, Yorgos Lanthimos, and Peter Jackson across a variety of genres, and in 2006, she won the Oscar for Best Supporting Actress for her work in Fernando Meirelles' The Constant Gardner.
This week, she stars in Roger Michell's adaptation of the Daphne du Marier novel My Cousin Rachel, about a young man who becomes smitten with the older cousin he suspects of murdering his guardian. It's a meaty, complex role for Weisz, who skillfully carries the film on her shoulders. We spoke to her about her Five Favorite Films earlier this week and learned she has a special love for the work of Hal Ashby and Peter Bogdanovich. Read on for the full list.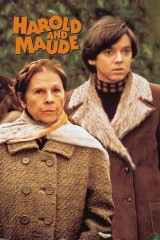 I'm going to go with Harold and Maude, by Hal Ashby. I think it's definitely one of the most unusual love stories that I've seen. Maude is one of the most inspiring characters. She reminds me to see the world positively and forgivingly and put past troubles behind me. The Cat Stevens soundtrack is sublime. The comedy is delicious. The performance of Ruth Gordon – you know, she's a woman in her 80s acting like a 16-year-old – is one of the most extraordinary performances I've ever seen. I believe it got very bad reviews when it came out, almost unanimously, but is, I think, probably one of the great comedies ever made.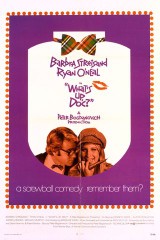 I would say What's Up, Doc? with Barbra Streisand and Ryan O'Neal, by Peter Bogdanovich. It's one of the best screwball comedies I've ever seen. Barbra Streisand is beyond beautiful and seductive and funny, and she's playing Bugs Bunny, basically. And it has the best car chase ever.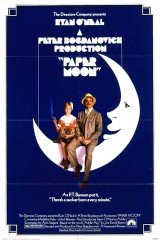 It's really hard for me not to put Paper Moon on there, which is also Bogdanovich and Ryan O'Neal, and Tatum O'Neal, his daughter. It's one of the great stories about criminals who you love. Tonally, it's just outrageously delicious and sublime.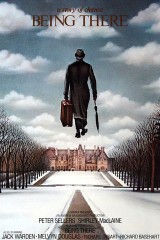 I kinda want to go for another Hal Ashby; I want to say Being There, with Peter Sellers. I think it's the funniest performance ever, but it's 99 percent drama, 1 percent comedy. It's the tiniest dose of funny, because he's so serious. He's very profound about human projection, which is very relevant for My Cousin Rachel, because it's all about what people project onto her, how they interpret this film – is she guilty or innocent?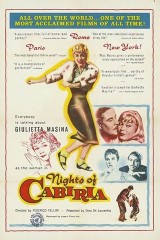 I think I'm going to go for a Fellini film, and I'm going to go for Nights of Cabiria. The look that Giulietta Masina gives the camera at the end – she looks right at the camera and says, basically, "I'm surviving. Nothing's going to take me down." I think it's one of the great moments in cinema.
---
My Cousin Rachel opens on Friday, June 9, in limited release.