There isn't a whole lot to report on the home video front this week, unfortunately. What we do have is an abysmally received actioner starring Milla Jovovich and Pierce Brosnan, an Oscar-nominated foreign language film, a road trip indie starring Emilia Clarke, a couple of selections from the Criterion Collection, and a smattering of TV. Read on for the full list:
---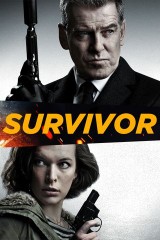 Pierce Brosnan has taken on a few spy roles since relinquishing the signature tux and Walther PPK of cinema's most famous operative, and while they all fall short of even his least impressive 007 efforts, none of them have landed with quite the thud that Survivor did. In James McTeigue's thriller, Milla Jovovich plays an employee at the American Embassy in London who races against time to stop an elusive explosives expert (Brosnan) from committing an act of terrorism. Needlessly convoluted and often unintentionally comical, Survivor impressed precious few critics en route to a dismal 6 percent Tomatometer. If you decide to take your chances with it, the Blu-ray includes a short featurette and five deleted scenes.
---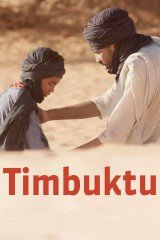 At the other end of the critical spectrum, we have Timbuktu, a powerful drama from Mauritania that earned a nomination for Best Foreign Language Film at this year's Academy Awards. Set in a small town just outside the Islamic State-ruled titular Malian city, the story centers on a cattle herder who runs afoul of newly implemented religious laws when he accidentally kills another man. Unsettling but moving, well-acted, and visually striking, Timbuktu is an elegantly crafted portrait of oppression, and it's Certified Fresh at 99 percent on the Tomatometer. The Blu-ray includes an interview with director Abderrahmane Sissako.
---
ALSO AVAILABLE THIS WEEK:
Spike Island (2012) , starring Emilia Clarke in a coming-of-age story about an aspiring band who take to the road in hopes of delivering their demo tape to the Stone Roses at their latest gig.
The Fisher King (1991) , Terry Gilliam's  comedy-drama starring Jeff Bridges as a despondent radio shock jock and Robin Williams  as the homeless man he helps and bonds with, is available in a new Criterion Collection Blu-ray.
Die Brücke, Bernhard Wicki's Oscar-nominated antiwar film about a group of German teenagers who are recruited into the army to defend their town toward the end of World War II, is Criterion's second Blu-ray offering this week.
Graceland: Season 2 (2014) , USA's crime series about a group of law enforcement officers who are forced to work together from a beach-house headquarters, is available on DVD.
Ripper Street: Season 3 (2014) , the BBC's period drama centered on police investigating London crime in the wake of Jack the Ripper, is available on DVD and Blu-ray.
Workaholics: Season 5 (2015) , Comedy Central's raucous sitcom about three friends who live and work (and party) together, is available on DVD.