(Photo by @ Paramount Pictures)
The latest movies, new Amazon Prime Video series, and other new releases coming to the streaming giant this month include Certified Fresh movies Rocketman, starring Taron Egerton and Jamie Bell, and Come To Daddy, starring Elijah Wood; the final season of historical drama Poldark; and all five seasons of spy series Alias, starring Jennifer Garner.
Amazon Originals premiering in May include sci-fi series Upload from Greg Daniels (The Office, Parks and Recreation); season 2 of Homecoming, starring Janelle  Monáe; four-part docuseries The Last Narc; comedy special Jimmy O. Yang: Good Deal; and more.
Prime members who need a sports fix can get the top 30 MLB games from 2019, as well as nearly 80 NBA Hardwood Classics and a selection of sports content including Amazon Originals like All or Nothing – Season 5: Philadelphia Eagles, This Is Football, The Test: A New Era for Australia's Team, Andy Murray: Resurfacing, and Gleason, and favorites like Creed II, Warrior, and more.
Plus, Amazon has joined forces with SXSW to launch a free 10-day online film festival starting on April 27 through May 6. A collection comprised of documentary and narrative features, short films, and episodic titles from the 2020 SXSW Film Festival lineup will be available to stream for free to U.S. audiences, with or without an Amazon Prime membership — all that is needed is a free Amazon account. See the lineup here.
Also available for free without a Prime membership: more than 30 TV shows and movies from HBO including Big Little Lies, McMillion$, Ballers, Silicon Valley, Succession, and more, as well as a selection of family content, including Clifford the Big Red Dog, for U.S. residents with an Amazon account. See the Free For All family content here.
Read on if you're looking for a worthy binge, starting with a few titles to look out for at the top.
---
HIGHLIGHTS
---
---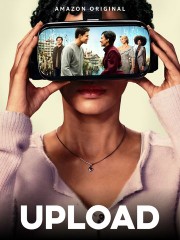 Description: 

From Emmy-Award winning writer Greg Daniels (

The Office

,

Parks and Recreation

) comes

Upload

, a new sci-fi comedy series set in a technologically advanced future where hologram phones, 3D food printers and automated grocery stores are the norm. Most uniquely, humans can choose to be "uploaded" into a virtual afterlife when they find themselves near-death. The series follows a young app developer, Nathan Brown (Robbie Amell), who winds up in the hospital following a self-driving car accident, needing to quickly decide his fate. After a rushed deliberation with his shallow girlfriend Ingrid (Allegra Edwards), he chooses to be uploaded to her family's luxurious virtual afterlife, the Horizen company's "Lakeview." Once uploaded in Lakeview, Nathan meets his customer service "Angel" Nora Anthony (Andy Allo), who at first is his charismatic concierge and guide, but quickly becomes his friend and confidante, helping him navigate this new digital extension of life.

Premiere Date: May 1, 2020

---
---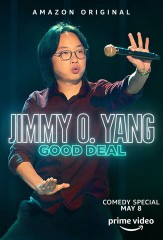 Description: 

Performed live at the Neptune Theater in Seattle,

Jimmy O. Yang: Good Deal

 covers Jimmy's hilarious interactions with immigrant parents, his thoughts on Matt Damon, and whether ghosts will haunt one-bedroom apartments.

Premiere Date: May 8, 2020

---
---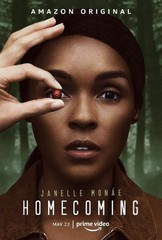 Description: 

The critically-acclaimed series

Homecoming

returns for its second season with a fresh new mystery and an exciting new star, Janelle Monáe. Her character wakes in a rowboat adrift a lake with no memory of how she got there — or even who she is. Her ensuing search for identity will lead her into the heart of the Geist Group, the unconventional wellness company behind the Homecoming Initiative.

Premiere Date: May 22, 2020

---
---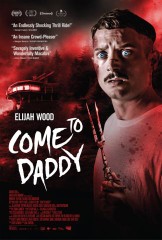 Description:

 Elijah Wood plays a privileged man-child who arrives at the beautiful and remote coastal cabin of his estranged father, whom he hasn't seen in 30 years. He quickly discovers that not only is his dad a jerk, he also has a shady past that is rushing to catch up with him.

Premiere Date: May 22, 2020

---
---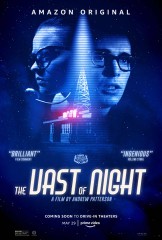 Description: The Vast of Nigh

t follows young switchboard operator Fay (Sierra McCormick) and charismatic radio DJ Everett (Jake Horowitz) as they discover a strange audio frequency that could change their small town, and the future, forever.

Premiere Date: May 29, 2020

---
Related: The Best Shows on Amazon Prime Video
---
$ newly available to rent/buy on Amazon Video
* Amazon Originals
Available 5/1
Movies
10 Fingers of Steel (1973)
A Cadaver Christmas (2011)
Assassination Tango (2002) 47%
The Best of Shaolin Kung Fu (1976)
Who Saw Her Die? (1972)
Crooked Hearts (1991)
Escape From Alcatraz (1979) 97%
Eurocrime! The Italian Cop and Gangster Films That Ruled the '70s (2012)
Fearless Young Boxer (1979)
Five Fingers of Steel (1982)
Friday the 13th Part 3 (1982) 7%
Friday the 13th Part IV: The Final Chapter (1982)
Gloria (2013) 100%
Green Dragon Inn (1977)
House of D (2004) 10%
Torso (1973) 56%
I Hate Tom Petty (2011)
Indie Film Artists: The DMV Truth (2016)
Inferno (1980) 63%
Last Stop on the Night Train (1975)
La morte negli occhi del gatto (Seven Deaths in the Cat's Eye) (1973)
La Novia Ensangrentada (The Blood Spattered Bride) (Blood Castle) (1972) 100%
Lakeboat (2000) 83%
Daughters of Darkness (1971) 81%
Pathology (2008) 48%
Race for Your Life, Charlie Brown! (1977) 50%
Shaolin Kung Fu Mystagogue (1980)
Some Kind of Hero (1982) 50%
Sprung (1997) 20%
The Final Countdown (1980) 52%
The Whistle Blower (1987) 90%
Walking Tall (1973) 77%
Arkansas (2020) 51% $
Series
Upload: Season 1 (2020) 88% *
A House Divided: Season 1 (Urban Movie Channel)
African Hunters: Season 1 (Smithsonian Channel Plus)
Bonanza: Season 1 (1959) -- (Best Western Ever)
() -- (PBS Living)
Boss: Season 1 (2011) 76% (STARZ)
Engine Masters: Season 1 (MotorTrend)
The Good Karma Hospital: Season 1 () 80% (Acorn TV)
In the Cut: Season 1 (2015) -- (Brown Sugar)
Lewis: Season 1 () -- (PBS Masterpiece)
Pinkalicious: Season 1 (PBS Kids)
Rosehaven: Season 1 (2016) 100% (Sundance Now)
Seaside Hotel: Season 1 (PBS Masterpiece)
The Lucy Show: Season 1 (Best TV Ever)
---
Available 5/3
The Durrells: Season 4
(2019)
83%
---
Available 5/7
The Hustle
(2019)
13%
---
Available 5/8
Movies
The Goldfinch (2019) 25% *
Shubh Mangal Zyada Savdhan
Valley Girl (2020) 59% $
Specials
Jimmy O. Yang: Good Deal (2020) *
---
Available 5/10
Jack and Jill
(2011)
3%
---
Available 5/11
Alias 86%: Seasons 1-5
---
Available 5/15
Movies
Seberg (2019) 35% *
Series
The Last Narc: Season 1 *
---
Available 5/17
Poldark: Season 5
(2019)
86%
---
Available 5/19
Like Crazy (2011) 71%
Trial by Fire (2018) 62%
---
Available 5/22
Movies
Rocketman (2019) 89%
Series
Homecoming: Season 2 (2020) 61% *
---
Available 5/23
Come to Daddy
(2019)
88%
---
Available 5/25
The Tracker
(2019)
---
Available 5/29
The Vast of Night (2019) 92% *
---
Read More:
---
Like this? Subscribe to our newsletter and get more features, news, and guides in your inbox every week.
Thumbnail image: Aaron Epstein/Amazon Prime Video; Paramount Pictures; Amazon Prime Video