Best Hulu Original Shows and Movies by Tomatometer
The Handmaid's Tale recently returned for a second season on Hulu. After a disappointing 1990 movie, Hulu did Margaret Atwood's novel right, winning eight Emmys out of 12 nominations.
It also established Hulu as a major player in the originals game. Hulu first entered households as a way to watch current network shows without cable or broadcast. They had a healthy library of TV classics too.
But as streamers like Netflix and Amazon started producing originals, Hulu showed that they can play too. The Handmaid's Tale is their biggest success yet, but look forward to the series Castle Rock based on the work of Stephen King, a Blumhouse horror anthology series, miniseries Catch-22 from George Clooney, and more in the future.
The Handmaid's Tale returned to its dystopian future when season 2 premiered April 25 and saw Offred (Elizabeth Moss) lead the handmaids against the oppressive regime. New episodes of The Handmaid's Tale go live on Hulu every Wednesday.
In the streaming age, even waiting a week for a new episode is killer. That's why Rotten Tomatoes put together a guide to Hulu originals you can stream in their entirety in between new Handmaid's episodes. Here are 16 Fresh-rated original series and four movies you can only find on Hulu. To be included in our list of the best of Hulu movies and series, titles must be Fresh (60% or higher).
HULU SERIES
---
HULU MOVIES
#2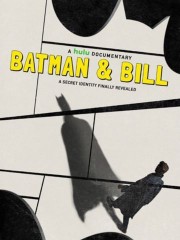 Critics Consensus:
No consensus yet.
Synopsis:
One author makes it his crusade to seek justice for Bill Finger, a struggling writer who was the key figure...
[More]
Is your favorite Hulu title missing? Tell us in the comments.
The Handmaid's Tale season 2 premieres Wednesday, April 25 on Hulu.
---