(Photo by James Atoa/Everett Collection)
Saturday Night Live veteran Molly Shannon's characters have always been the life of the party. Mary Katherine Gallagher was literally a Superstar; Helen Madden, the joyologist, made everything happier; and Sally O'Malley never let her age ("I'm 50 years old!") stop her from having a good time. This week, Shannon not only returns as Gail in Netflix's Wet Hot American Summer: 10 Years Later, but she also helps round out the cast of this week's Fun Mom Dinner, a comedy about four mothers on a night out that goes hilariously wrong.
Katie Aselton stars in the film as Emily, a new mom at the local school, who is invited out by Melanie (Bridget Everett) and Jamie (Shannon), unaware that Emily is friends with their nemesis, Kate (Toni Collette). As the night spirals out of control, Shannon's Jamie hits it off with Barry (Paul Rust), a guy they meet at a bar. Shannon spoke with Rotten Tomatoes by phone about her Five Favorite Films and some of her own classic characters.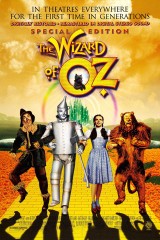 A classic, and I grew up loving Judy Garland, and Bert Lahr is an amazing actor. As a child I watched it over and over again. It just represents the magic of moviemaking. I love how it goes from black-and-white to technicolor. My dad was a big Judy Garland fan growing up, so we would hear all these stories about her and the old studio system, so that's one of my favorites.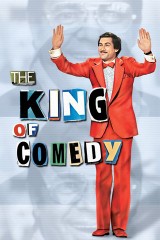 I loved the performances in that movie — Jerry Lewis, Sandra Benhard — and just the way it was directed and written.
And such a different role for De Niro.
He was amazing. Such a different role playing Rupert Pupkin, the standup comic. His mother yells upstairs, "Be quiet." It was just phenomenal, a brilliant movie.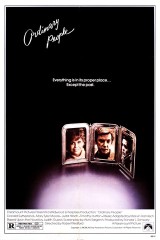 That always sticks in my mind; Timothy Hutton, Mary Tyler Moore. Isn't it devastating? It was just such an amazing performance by Mary Tyler Moore. I love a great family drama. There's nothing like it, and Judd Hirsch as the therapist. It was just so beautifully written and sad. I love going to movies and crying and feeling moved and like you've changed. It's one of my favorite things. That's why I wanted to become an actress. I love dark. I don't mind sobbing in a theater; I love that stuff. You can grieve parts of yourself and parts of your life through characters in movies. That's the magic of moviemaking and cinema, seeing yourself in the characters. I loved making Other People too because I felt like people all have different experiences about life and grief, grief and death and family, all these beautiful themes.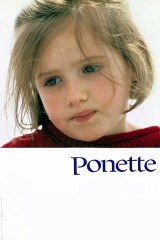 It's a child's view of losing a parent. The mother passes away and she comes back as an angel. I think I just saw it in a movie theater. Somebody told me about it and I went to go see it in Pasadena. I went to a matinee. Ponette spoke to me because I lost my mom when I was little.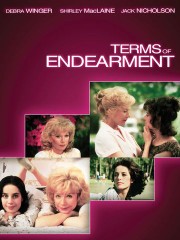 James L. Brooks, amazing writer/director. That's just a tour de force performance by Shirley MacLaine, Debra Winger. Jack Nicholson when he takes her on that date. It's just phenomenal.
---
Fred Topel for Rotten Tomatoes: Is this a really big week for you with Fun Mom Dinner opening and your role on Wet Hot American Summer: 10 Years Later?
Molly Shannon: Yes, I'm really excited. I get excited about everything, so it is a big, busy week. I'm really excited the movie's coming out and looking forward to people seeing it and Wet Hot American Summer. Because I'm on an HBO show, I can only do a limited number of episodes. I'm not sure what episode I come up in, but I definitely did a couple episodes.
RT: Is there a bit of darkness in a comedy about a divorcee trying to date again?
Shannon: I have a friend who's my age and she's dating. I did ask her, "What is it like dating?" I wanted to get her perspective since my character is dating, going on these sites, swiping. My friend said, "Ugh, it's all a bunch of weary grandpas or Willy Loman depressing salesman guys with jowls." I thought that was so funny so I told Julie. Julie said, "That's good," so we put that weary grandpa line in the script.
RT: People love your characters like Mary Katherine Gallagher and Sally O'Malley. Do you ever think about where they are today and when we might see them again?
Shannon: Oh, that's so great. I do think about that. Sally O'Malley, it's funny. I wrote that character when I was 30 years old and she was 50. I like that I aged myself up. I did a very old version of 50. She seemed more like she's 70, so now that I'm over 50, I feel like she did seem so old. I think, "God, why did she have a limp?" So I would love to do that character again. Jeannie D'Arcy, the stand-up comedian, I miss doing that character. Mary Katherine Gallagher was so physically hard on the show so I don't miss doing some of that physical stuff. I don't think I could do the same stuff now that I did then.
---
Fun Mom Dinner opens in limited release this Friday, August 4.