This week at the movies, we've got a kid with magic powers (Kubo and the Two Strings, with voice performances by Charlize Theron and Matthew McConaughey), rogue arms dealers (War Dogs, starring Jonah Hill and Miles Teller), and a fallen prince (Ben-Hur, starring Jack Huston and Morgan Freeman). What do the critics have to say?
---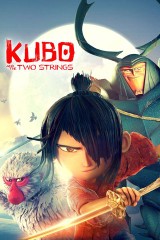 They've yet to release a blockbuster on par with one of the bigger animation houses, but the folks at Laika have built an impressive reputation over the last several years — a span that's seen the studio release a trio of critically acclaimed feature-length efforts with Coraline, ParaNorman, and The Boxtrolls. Their fourth film, Kubo and the Two Strings, looks like it'll extend that distinguished streak; as with earlier Laika productions, reviews describe a viewing experience that's as visually thrilling as it is narratively satisfying. An action epic set in feudal Japan, Kubo stars Game of Thrones vet Art Parkinson as the titular hero, who's forced to embark on a quest to save his loved ones after inadvertently summoning an evil spirit whose arrival may hold the key to unlocking painful secrets from his family's past. It's far from the sunniest family-friendly release you'll see this summer, but for viewers comfortable with — or seeking out — more melancholy fare, critics say Kubo and the Two Strings offers rich rewards.
---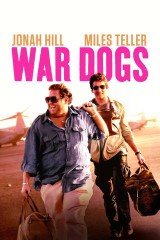 Jonah Hill and Miles Teller as a couple of freewheeling young bros selling arms in a ripped-from-the-headlines comedy directed by Hangover vet Todd Phillips? It might sound like a recipe for an R-rated gonzo funnybone tickler, but according to critics, while War Dogs definitely has its share of laughs, it's actually a somewhat sobering look at the real-life dirty deeds of some of the world's more unscrupulous individuals. In fact, that's one of the movie's biggest problems: while the reviews describe an entertaining enough effort, they also express general disappointment at its unwillingness or inability to take a nasty bite out of a story that truly deserves it. Hill in particular has been singled out as well worth watching for a bravura performance in a role that takes advantage of his dramatic breadth, but this might be a tale more satisfyingly told with a documentary.
---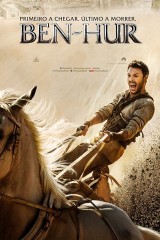 Last weekend, Disney hit critical paydirt with Pete's Dragon, a remake of a movie few would have argued deserved classic status. Now Paramount takes the opposite approach with Ben-Hur, an updated take on the 1880 Lew Wallace novel that was turned into a classic 1925 silent film and whose 1959 adaptation was a Best Picture-winning smash that still ranks among the more widely acclaimed movies of all time. Needless to say, Timur Bekmambetov's new version of the biblically inspired tale has some pretty big shoes to fill, and as far as most critics are concerned, it's nowhere near up to snuff: reviews point to an earnest would-be epic whose heart might be in the right place, but whose reach almost completely exceeds its grasp. While the climactic chase scene benefits from modern technology, fans of the 1925 and 1959 versions will find this one suffers mightily in comparison — and those who haven't seen a Ben-Hur of an earlier vintage are urged to seek them out instead.
---
Also Opening This Week In Limited Release