This week at the movies, we've got clever dancers (Hustlers, starring Constance Wu and Jennifer Lopez), a meaningful painting (The Goldfinch, starring Ansel Elgort and Nicole Kidman), and a race for change (Brittany Runs a Marathon, starring Jillian Bell and Michaela Watkins). What are the critics saying?
---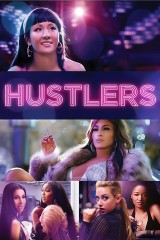 The Toronto International Film Festival has already seen the world premieres of several high-profile movies, including the latest from directors Rian Johnson and Taika Waititi, as well as the Tom Hanks-powered Mr. Rogers biopic and Eddie Murphy's return to the big screen. But in between all the buzz for those films, we also got our first look at Hustlers, a based-on-true-events caper starring Jennifer Lopez and Constance Wu, which happens to open everywhere this week, and critics couldn't be more pleasantly surprised. Loosely adapted from a New York Magazine piece published in 2015, the story revolves around a group of enterprising strippers at a New York City club, led by a seasoned vet (Lopez) and her eager protege (Wu), who decide to carry out some financial justice on their wealthy clientele in the wake of the 2008 financial crisis. Critics say Hustlers is not only a satisfying chronicle of cosmic comeuppance, but also an intelligently crafted satire that's smart enough not to let everyone off the hook, and most agree that Lopez's performance in particular is worth the price of admission.
---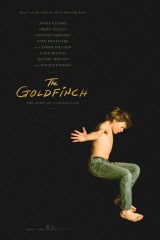 Speaking of adaptations, The Goldfinch appears to illustrate — for the umpteenth time — how having all the right ingredients sometimes still isn't enough to guarantee a successful transition from page to screen. The film is based on the eponymous 2013 novel, which won the Pulitzer Prize for Fiction; it's directed by John Crowley, whose last film, 2015's Brooklyn, earned three Academy Award nominations and cemented Saoirse Ronan's status as a perennial Oscar darling; it was shot by the legendary Roger Deakins, who most recently won an Oscar for his work on Blade Runner 2049; and it features a cast that includes rising star Ansel Elgort, Nicole Kidman, Jeffrey Wright, Sarah Paulson, Luke Wilson, and Denis O'Hare. Despite that impressive pedigree, critics say the film, which recounts the experiences of a young boy who grows up into a life of crime after his mother is killed in a bombing, is strangely drab and soulless. There are differing perspectives on why that's the case — some point to wooden acting, others the sense of self-satisfaction, and still others the lack of dramatic heft — but most agree that the end product is a largely unsatisfying translation that misunderstands what made the source material so compelling.
---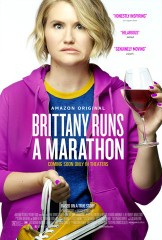 Meanwhile, a smaller film that opened in just a handful of theaters a few weeks ago is expanding in hopes of attracting more eyeballs. The Cerfiied Fresh Brittany Runs a Marathon stars frequent scene-stealer Jilllian Bell in her first headlining role as a hard-partying New Yorker who, true to the film's title, decides to turn her life around by training for the New York City Marathon to shed some weight. In the process, she struggles with issues that a wide swath of the audience is likely to find relatable, from career paralysis to relationship problems, and critics say Bell is more than up to the task. She's proven in the past that she's hilarious, but the role also offers her ample opportunity to infuse her character with nuance, and most agree she does so fantastically. While some concede that the story takes a couple of strange turns, they also find Bell and her co-stars (including Utkarsh Ambudkar, Michaela Watkins, and Lil Rel Howery) so charming that it isn't difficult to overlook some of the film's shortcomings. Brittany Runs a Marathon is a feel-good dramedy with fairly wide appeal, so if you weren't able to see it before, now's your chance.
---
Also Opening This Week In Limited Release
---
Like this? Subscribe to our newsletter and get more features, news, and guides in your inbox every week.