The big movie this week is the latest big screen iteration of your friendly neighborhood wall-crawler, and kids who have grown up watching the MCU movies will certainly want to hit the theaters for it. It is, however, rated PG-13, and Christy fills us in on what you'll need to know about it before you take the young ones to see it. Read on for details on that and a recent Holocaust drama newly available on DVD.
---
NOW IN THEATERS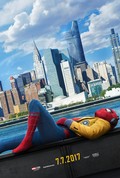 Rating: PG-13, for sci-fi action violence, some language and brief suggestive comments.
Spidey is back for an all-new adventure, and it might be the most kid-friendly, live-action incarnation of the character yet. There's a lightness and a playfulness here that's sometimes missing in comic book movies – especially the darker and more self-serious ones featuring Batman and Superman. But Tom Holland brings a boyish enthusiasm to the role that's infectious, glimmers of which we saw during his brief appearance in last summer's Captain America: Civil War. Spider-Man: Homecoming fits nicely into the Marvel Cinematic Universe, but it also stands comfortably on its own. It picks up right where Civil War leaves off, actually, with nerdy high schooler Peter Parker still reveling in the opportunity to hang with the big boys (and girls). But he also must keep his superhero identity a secret – including from his Aunt May (Marisa Tomei) and best friend, Ned (scene-stealing newcomer Jacob Batalon) – even as he longs to continue fighting crime. There are some big battle scenes and action set pieces here, as there always are in this genre, including one spectacularly tense one aboard the Staten Island Ferry. Innocent folks are frequently in peril, but Spider-Man always swings in to save the day. There's also some language scattered throughout, some crass name-calling and light bullying. And there's a quick (and hilarious) reference to porn, but younger viewers won't get it. I brought my 7 ½-year-old son to a screening and he absolutely loved this movie (as did I). Totally great for kids around 7 or 8 and older.

---
NEW ON DVD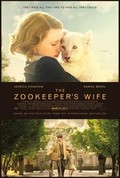 Rating: PG-13, for thematic elements, disturbing images, violence, brief sexuality, nudity and smoking.
Jessica Chastain hangs out with lots of cuddly and adorable zoo animals, but don't be fooled: This isn't a kids' movie. Viewers around age 12 and older will probably be fine watching this true story about a couple who saved the lives of hundreds of Jews during the Holocaust by hiding them in the basement of the Warsaw zoo. Chastain's Antonina Zabinski and her husband, Jan (Johan Heldenbergh), risked their lives and that of their young son by sneaking people out of the Warsaw ghetto and helping them find new lives. Director Niki Caro's film is often extremely hard to watch. We see Nazi soldiers shoot people and animals to death. We witness Jews being herded onto trains on their way to concentration camps. One young woman is raped (we don't see the assault, but it's implied). A zoologist from Berlin (Daniel Bruhl), who initially pretends to be the couple's ally, eventually reveals himself as a Nazi and tries to force himself on Antonina. There's a ton of World War II violence, including shootouts, bombings and mass destruction. But The Zookeeper's Wife is also a well-acted, inspiring story of heroism, courage and sacrifice.