Geostorm, the biggest movie in theaters this week, wasn't screened ahead of time for critics, so we can't tell you much about whether it's appropriate for your kids if you're in the mood for a disaster flick. What we can tell you about is Tyler Perry's latest Madea outing and the rare kid-friendly Todd Haynes movie, as well as one of the biggest hits of the summer on DVD. Read on for details.
---
NOW IN THEATERS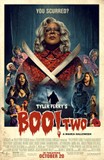 Rating: PG-13, for sexual references, drug content, language and some horror images.
It's a Madea movie – and a sequel to a Madea movie, at that – so if you've ever seen any of them over the years, you know exactly what you're in store for here. Multimedia titan Tyler Perry once again dons the silvery wig, floral frock and oversized glasses to play his most beloved character, the thoroughly inappropriate Madea. This time, she and her geriatric posse must venture into the woods when rebellious Catholic schoolgirl Tiffany (Diamond White), the daughter of Madea's nephew Brian (also Perry), attends a Halloween party at a haunted lake. There's some traditional horror imagery — a creepy girl with stringy dark hair, a guy in a mask wielding a chainsaw – but practically no gore. What makes this movie unsuitable for young viewers is the racy sexual talk, the language, and the many drug references. Madea's brother, Joe (Perry, again), speaks frequently and fondly about his time as a pimp. The characters all bicker with each other constantly, which features a lot of profanity (although, amusingly, it's clear that many of the damns have been dubbed into darns). And the high school and college students at the party, all dressed in naughty costumes, talk about who is going to hook up with whom. It isn't terribly scary or funny, but if your kids are strangely compelled to see it, I suppose this is OK for viewers around 13 and older.

---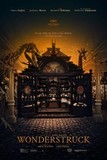 Rating: PG, for thematic elements and smoking.
This is the rare film from master director Todd Haynes (Far From Heaven, Carol) that's actually suitable for kids. And it stars two young actors who are pretty great: Millicent Simmonds and Oakes Fegley. Wonderstruck hops back and forth over 50 years to trace their characters' connection. In 1927, a deaf girl named Rose (Simmonds) ventures from her comfortable home in Hoboken, New Jersey, to New York City to track down the silent film star (Julianne Moore) with whom she's obsessed. In 1977, a Minnesota kid named Ben (Fegley), who's also hearing impaired, runs away to Manhattan in search of the father he's never known. In both timelines, the city is bustling and full of danger. The '70s New York is especially evocative of the grime and grit of the pre-Disneyfied era. And overall, the film has a lingering melancholy of loneliness and lost parents. But it's also about finding friendship in unexpected places, and both kids show an impressive amount of independence and bravery. I'd say this is fine for viewers around 9 or 10 and older.

---
New on DVD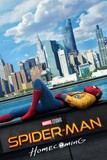 Rating: PG-13, for sci-fi action violence, some language and brief suggestive comments.
With a box-office haul of nearly $880 million worldwide, this latest incarnation of the Spider-Man legend was a huge hit with viewers of all ages this summer. And justifiably so – it's a total blast, and the most kid-friendly, live-action version of the character yet. There's a lightness and a playfulness here that are sometimes missing in comic book movies – especially the darker and more self-serious ones featuring Batman and Superman. But Tom Holland brings a boyish enthusiasm to the role that's infectious, glimmers of which we saw during his brief appearance in last summer's Captain America: Civil War. Spider-Man: Homecoming fits nicely into the Marvel Cinematic Universe, but it also stands comfortably on its own. It picks up right where Civil War leaves off, actually, with nerdy high schooler Peter Parker still reveling in the opportunity to hang with the big boys (and girls). But he also must keep his superhero identity a secret – including from his Aunt May (Marisa Tomei) and best friend, Ned (scene-stealing newcomer Jacob Batalon) – even as he longs to continue fighting crime. There are some big battle scenes and action set pieces here, as there always are in this genre, including one spectacularly tense one aboard the Staten Island Ferry and another inside the Washington Monument. Innocent folks are frequently in peril, but Spider-Man always swings in to save the day. There's also some language scattered throughout, some crass name-calling and light bullying. And there's a quick (and hilarious) reference to porn, but younger viewers won't get it.