(Photo by © IFC Midnight)
Female creators are at the cutting edge of modern horror, turning out some of its most inspired, and twisted, offerings. Babadook director Jennifer Kent is one big name you might have heard of, but she's at the crest of a huge wave of talent that's likely to be splattering multiplexes with blood for decades to come.
Joining them is actor-turned-writer Kristen Ruhlin, who spoke recently with Rotten Tomatoes about what inspired her to move into the bloody world of horror. It's a tale many female actors and writers tell: she wasn't finding stories that spoke to her. "One of my close friends suggested I just write my own thing and stop relying on other people," she said. The result is Welcome to Mercy, out in limited release November 2, which draws on her religious upbringing to craft a hair-raising tale of abduction and the occult, and one with a specifically female focus. Ruhlin plays Madeline, a young single mother stricken with stigmata, sent to a remote convent where nothing is what it seems. "The correlation between religion and horror goes back to…people searching for answers to things that we can't explain, and that can be itself frightening."
As Ruhlin's movie hits theaters in limited release, and film media turns its focus on women in the horror genre, we've picked five films to watch from female horror filmmakers who are absolutely slaying right now.
---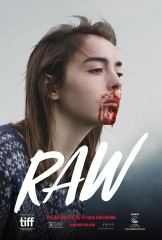 Written and directed by Julia Ducournau

Over 400 films screened at the Toronto International Film Festival in 2016, but only one left audience members seeking medical attention. It was an infamous debut for writer/director Julia Ducournau: paramedics were dispatched during a midnight screening of her cannibal horror film to revive multiple audience members who passed out. The story centers on Justine, a staunch vegetarian whose first bite of meat awakens a terrifying family secret. Not for the faint of heart, Raw is an unflinching take on teenage angst with a carnivorous twist.
---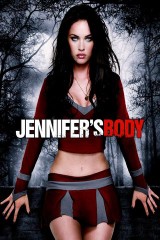 Written by Diablo Cody, Directed by Karyn Kusama

Horror films often capitalize on misogynist tropes to heighten the horror: only the good girls survive, no sex or booze, and generally stay in line if you want to be the 'final girl.' Jennifer's Body skewered this mindset to hilarious and terrifying results. Fresh, funny, and ahead of its time, this ultimate teen girl revenge fantasy was not well received initially. And yet, director Karyn Kusama's little slice of feminist horror has gained something of a cult following in recent years. Her two leads – Jennifer (Megan Fox) and Needy (Amanda Seyfried) – are neither fully pure or fully sullied, and give female horror fans two strong characters they can revere and to whom they can relate (when they're not being repulsed, of course).
---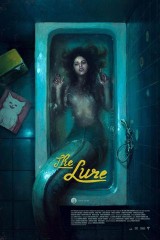 Directed by Agnieszka Smoczyńska

Fables are a rich vein to mine for horror filmmakers, and this next terrifying tale drew its inspiration from Hans Christian Andersen. Agnieszka Smoczyńska's blood-soaked horror-musical The Lure is a genre mashup that stays faithful to each genre into which it dives. Sister mermaids Golden and Silver escape the sea to live life on land, but they're not looking for love. It's fame they have their eyes set on. The movie is stacked to the brim with jaw-dropping style and rib-shaking melodies you will find yourself wanting to sing along to – whether you speak Polish or not.
---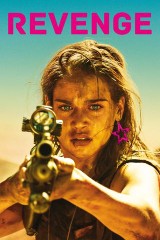 Written and directed by Coralie Fargeat

This is the type of film that happens when you point the female gaze squarely at the revenge horror genre, and aim to make something as bloody as possible, and mad as hell. In her debut feature, writer-director Coralie Fargeat marries Mad Max landscapes with Tarantino-style action for sensational and disturbing results. In Revenge, we follow Jen, a young girl enjoying a romantic getaway with her boyfriend when a series of events (that we don't want to spoil) leaves her for dead. She miraculously survives and embarks on a no-holds-barred assault to wreak unrelenting wrath upon her attackers.
---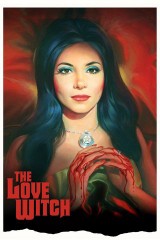 Written and directed by Anna Biller

Writer-director Anna Biller did indeed cast a spell with her sophomore effort, The Love Witch. In a '70s-styled B-movie throwback, we follow Elaine, a jilted femme fatale, as she loads up her lipstick-red Mustang and revs off to San Francisco in pursuit of the men who've wronged her. In another revenge plot, our lead adopts 'Sex Magick," potions, spells, and her womanly wiles to lure her unsuspecting victims. As beguiling as she is treacherous, Elaine is a villain we can't help but root for no matter how twisted she gets.