Richard Ayoade is well known to fans of British TV as geek genius Moss on The IT Crowd, while his cult credentials extend to roles in Chris Morris' acerbic classic Nathan Barley and the surreal comedy series The Mighty Boosh. What the rest of the film world may not know — and are about to discover — is that he's also a talented and original director, having shot music videos for the likes of Vampire Weekend, Arctic Monkeys and the Yeah Yeah Yeahs. This week, Ayoade's debut feature Submarine surfaces in cinemas, following on from its recent critically-acclaimed run in the UK. Based on the novel by Joe Dunthorne, the film charts the strange odyssey of 15-year-old Oliver Tate (Craig Roberts) — a peculiar miscreant in the lineage of Holden Caulfield, Antoine Doinel and Max Fischer — as he falls for a quixotic girl (Yasmin Paige) and tries to keep his parents (Noah Taylor and Sally Hawkins) from splitting apart. Though it carries on the tradition of idiosyncratic coming-of-age cinema, Submarine also leaves its own imprint by staying true to the emotions of its characters.
We caught up with Richard recently, where he chatted about Submarine and talked through his Five Favorite Films.
---
Zazie dans le métro (Louis Malle, 1960; 94% Tomatometer)
I just have great fondness for that film. Zazie on the Metro is sort of interesting in that, in a way, you know there are other Louis Malle films that are probably better and/or more constructed or profound, or whatever you might say, but Zazie on the Metro's probably the first film I watched a lot, and may watch 20 times. I don't know why; there's just something very interesting about the way it was — the color of it; and the opening credits, it's just got this train with this sort of sad, melancholic music, but the rest of the film is very anarchic. And the plot doesn't really go anywhere particularly — it's almost like, "And then this and then this and then this…" I don't know. I just have a very fond feeling for it. It's coming up on the Criterion Collection, which I'm really excited about.
It's difficult to pick a Woody Allen film. In terms of my favorite person who's been in a film it would be Woody Allen, so therefore it feels that I've got to pick a Woody Allen film. I think he's the best performer that's ever been in films, in a way; certainly sound-era films. Just his voice is the best voice that has ever been recorded, I think. Even if he had just been a writer of comic prose, he would have been one of the best writers of comic prose. His best films have so much life to them, and they're funny. I know he often has a low self-estimation of them publicly, but Crimes and Misdemeanors, in terms of his feeling that he hasn't made a film as good as Rashōmon or Bicycle Thieves — I think it's definitely a film that could be held up with those films, really. It's just very brutal, but funny as well. Just everything: the music, that professor and how kind of depressing it is, but how many great lines it has. And such a good cast: everyone's really suited to his style. Not every actor is suited to being in a Woody Allen film. Seems like Owen Wilson is really suited to it [in Midnight in Paris], from what I've seen, in the same way that John Cusack was so good in Bullets Over Broadway. For me it's just infinitely rewatchable.
Persona (Ingmar Bergman, 1966; 93% Tomatometer)
It's brilliant. It's almost like a detective story: you try to work out why this person hasn't spoken. The logic of it is so strange, you know — you sort of go, "Where does it start?" It's something in a sense that could have existed without those bookends, without that kind of prologue to it, but it adds a strangeness to it, in its awareness of its form. They're not the main things I enjoy about it — I like it, but I mainly like those two actresses, and how lean it is: straight in, the first scene is, "Miss Vogler, stop speaking… " Everything's so condensed. It's clearly someone who's made so many great films already — just a remarkable series of films. And it's odd, because it's very rare that I like someone with no humor to them, and he has no humor. I mean, Smiles of a Summer Night is not a hoot, you know? It's odd that something can be so great without humor; it's strange. Most great directors have a bit of humor in their films. Kubrick's hilarious; Malick's really funny…
Days of Heaven (Terrence Malick, 1978; 92% Tomatometer)
I think he is funny. Badlands is funny. The voice-over in Days of Heaven has all sorts of humor. I watched both with my mum, and I really like Badlands but I was slightly frightened of watching it with her because I thought, "Oh, it's violent," but Badlands is so exciting. She really liked Badlands, and Days of Heaven she was kind of "hmm," you know; she liked it, but it's not as pulpy. There's just something about the atmosphere of Days of Heaven and the end-of-days feel of it; and Sam Shephard's performance, there's something so great about it. It's one of those films that — it's almost like the question is, "What would you happily watch now, even though you've watched it a million times before?"
Taxi Driver (Martin Scorsese, 1976; 98% Tomatometer)
Very funny, again. I just think it's really funny, that film. "I had an apple pie with cheese — I thought that was great choice." It's a really good film to like if you're interested in directing, 'cause it's full of so many brilliant directorial flourishes: it's like an Italian horror film, but really funny. There are sort of Mike Nichols scenes in there, with all the Bava camerawork and the Godard stuff. And just [De Niro] — his performance. And how subjective it is — how it channels all that Hitchcock stuff with something that's more docuemntary and more real. I know [Scorsese] always talks about The Wrong Man in relation to it and it would have been interesting to see what Hitchcock had done if he'd done more stuff on location.
Next, Ayoade chats about Submarine and the pressures of doing "another" coming-of-age teenage movie.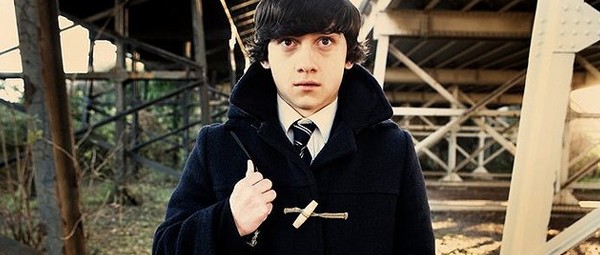 RT: It's interesting that you talk about Taxi Driver, in thinking about the "lonely character journey" of Oliver in Submarine. There are a lot of cinematic references in your film, like the Melville and Truffaut kind of stuff — were these just things that were subconsciously in your head?
Richard Ayoade: Well, the idea behind that was because the book is very much aware of its own form. Oliver would want to be seen in a certain way, and would want to be seen as a slightly French existentialist hero — so it would refer to Melville and Godard and Truffaut. And the difficulty is to make it avoid, like, you're just doing the running shot from 400 Blows because you think it's cool, and rather because that is the manner in which the character would like to be seen — he can't see himself free of the infection of cinema, that self consciousness. And that's part of his problem.
I read an interesting thing that Paul Thomas Anderson said, where you have all these moments where you feel like films have betrayed you because you're in some emotional moment but you're seeing it in a film, and you can't avoid knowing that this is the kind of thing that has been dramatized. And if you're aware of the clichés of dramatic moments, you somehow are trying to remove yourself from them in your own life. It's a weird thing. I guess that's what I found interesting about the idea of doing this, and the book in general: the idea that you being able to identify clichés doesn't mean that you won't be subject to them. You know, every band knows the Spinal Tap cliché but every band will probably end up going through it.
To your credit, the film seems less about affectation than emotional honesty.
Well I think that, even if things are contained within references, you can still feel. You exist in a world of references anyway, and sometimes I think film can be a weird ghetto where no one is aware of film. So the fact that he's aware of the context of coming-of-age films and would see his life as a film doesn't mean that the emotions that he experiences aren't real — hopefully.
I hate to use this word, but there have been a lot of so-called "quirky" coming-of-age films — did you worry at all about that, or try to separate yourself from it?
Yeah, you do worry about it, and in a way reading the book gave me confidence — as in, I wouldn't have attempted anything in this vein [without it]. I read the book, liked it, and didn't feel that it was a problem in my enjoyment of reading that book; so I thought if I could translate some of the feeling I had in reading it, then it would be okay. And ultimately what can you do? I mean, every area of culture is overpopulated, and I think sometimes you can get paralysed by the feeling that everything's been done before — because it has, in a sense. I think, even if you wanted it to be exactly like something else, you would end up getting in the way of it. It's like — and I'm not saying I'm like this; I always have to do these little caveats because I'm using references to things that I think are really good — but The Beatles trying to copy Elvis didn't make them like him, exactly. Even when they were trying to be like Little Richard, they still sounded like Paul McCartney and John Lennon.
We'll put that caveat in there, otherwise you're in all kinds of trouble.
I am not comparing myself to the Beatles. [laughs]
---
Submarine is in theaters now.
---