A man (Bruce Davison) relates the dark fate of those who wish on the monkey's paw in this clip from Creepshow episode "Night of the Paw."
About the Episode: A mortician saves the life of a woman who shows up at his door one night, but unbeknownst to her, the man had wished for a murderer to come put him out of his misery… maybe she wasn't so fortunate after all. The episode also stars Hannah Barefoot, Susannah Devereux, Grace Toso, and Ryan Clay Gwaltney. It was written by John Esposito and directed by John Harrison.
About the Series: The anthology series, based on the iconic 1982 film written by Stephen King and directed by George A. Romero, features original fun and scary stories, helmed by a different director. Greg Nicotero (The Walking Dead) executive produces.
Creepshow episode "Night of the Paw" airs on Thursday, October 24 at 9/6P on Shudder TV live stream and is available now on demand.
---
Like this? Subscribe to our newsletter and get more features, news, and guides in your inbox every week.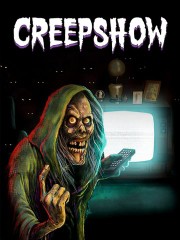 Critics Consensus:
Delightfully eerie,
Creepshow
captures the spirit of the original while forging its own spooky path.