This weekend at the movies, we've got the latest chapter in the Marvel Cinematic Universe (Captain Marvel, starring Brie Larson and Samuel L. Jackson). What are the critics saying?
---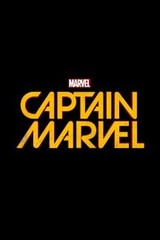 Film franchises rarely make it past a sequel or two before they burn out, let alone 20 films, but that's exactly how far the Marvel Cinematic Universe has come since Iron Man debuted back in 2008. For all of their success, however, Marvel has endured a bit of criticism for centering all of their films around male heroes. This week, the studio answers back with Captain Marvel, the first solo outing for a female superhero in the franchise, and the results, critics say, are pretty solid, if not revolutionary. Brie Larson stars as the titular character, a member of an interplanetary defense force on a planet called Hala who suffers from puzzling flashbacks. When a failed rescue mission crash-lands her on Earth during the 1990s, she begins to realize she may have had a life here and slowly learns, with the help of a young S.H.I.E.L.D. agent named Nick Fury (Samuel L. Jackson), the secret behind her powers. The reviews say Captain Marvel doesn't break any particularly new ground for an origin story and feels like a decidedly mid-tier Marvel effort, but it boasts plenty of action, breezy humor, and an easy chemistry between its leads, all while carrying the significant weight of lofty expectations on its shoulders. It may not crack the upper echelon of the studio's offerings, but it's an entertaining standalone film that makes the most of the Marvel formula.
---
What's New on TV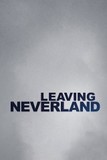 Crucial and careful, Leaving Neverland gives empathetic breadth and depth to the complicated afterlife of child sexual abuse as experienced by adult survivors.
---
Also Opening This Week In Limited Release
---
Like this? Subscribe to our newsletter and get more features, news, and guides in your inbox every week.