(Photo by AMC)
The Walking Dead Series Ranked by Tomatometer
Updated: September 15, 2023
As TV and movie franchises go, some might think The Walking Dead is in its infancy with only five titles currently available for public consumption. Compare the hours of viewing time available, however, and the franchise looks positively geriatric. The Walking Dead franchise: nearly 252 hours of programming. Harry Potter films, for example: approximately 26 viewing hours (31 if we're generous and include streaming specials Harry Potter: Hogwarts Tournament of Houses and Harry Potter 20th Anniversary: Return to Hogwarts). The story is similar if you look at the (bulk-wise) fledgling Game of Thrones franchise, too.
Warner Bros. Discovery is chasing TWD's success with a planned Harry Potter streaming series for its Max service that will retread all of the books previously adapted into films and supersize each into season-long storytelling. The company simultaneously announced another Game of Thrones prequel, as well. Prime Video has its The Lord of the Rings: The Rings of Power and The Wheel of Time fantasy efforts that could easily spawn new series, while its espionage series Citadel was specifically created as the cornerstone of an international franchise.
---
In the meantime, AMC's Walking Dead juggernaut trundles forth with The Walking Dead: Dead City, which concluded its first season in July; The Walking Dead: Daryl Dixon , which premiered on September 10; and the Andrew Lincoln and Danai Gurira spin-off, The Walking Dead: The Ones Who Live, expected in 2024.
We've gathered the Walking Dead titles that have Tomatometer scores to see how they currently rank. TWD: Dead City overtook the original series for the top spot, then Daryl Dixon debuted in the middle of the pack following the series' season 1 review embargo lift, but more recently has been fighting for No. 1. We'll see how it fares in coming weeks as more episodes are released — that is, if the series sees enough critical mass on each episode to create episodic scores.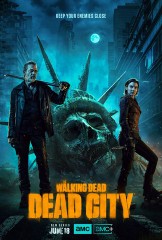 Synopsis:
Maggie and Negan travel into a post-apocalyptic Manhattan long ago cut off from the mainland; the crumbling city is filled...
[More]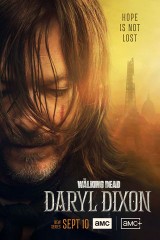 Synopsis:
Following his departure from The Commonwealth, Daryl Dixon washes ashore in France, raising the ire of a splintered but growing...
[More]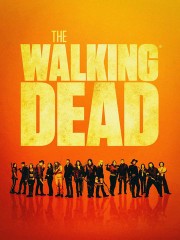 Synopsis:
Based on the comic book series written by Robert Kirkman, this gritty drama portrays life in the months and years...
[More]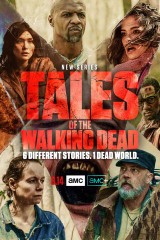 Synopsis:
Standalone episodes focus on both new and established characters set in the world of the original "The Walking Dead" series....
[More]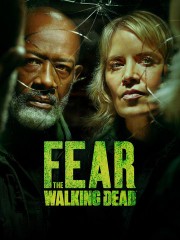 Synopsis:
A sign of the apocalypse has begun. Reports of a rapidly changing world for unknown reasons underscore this gritty drama,...
[More]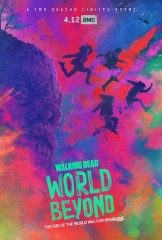 Synopsis:
A group of teenagers sheltered from the dangers of the post-apocalyptic world receive a message that inspires them to leave...
[More]

80% The Walking Dead: Daryl Dixon: Season 1 (2023) premieres on Sunday, September 10 on AMC, streaming on AMC+.
---