TAGGED AS: blockbusters, Film, films, movies
(Photo by Sony/Courtesy Everett Collection)
Summer Movie Scorecard 2023
Welcome to the 2023 Summer Movie Scorecard, where we rank all the big releases from now until the end of August!
Every year, there's a blockbuster that releases that ushers in the summer season. You know it when you see it, and for 2023, it was Guardians of the Galaxy Vol. 3, resuscitating for now MCU's fame and fortune.
The list will be populated with wide theatrical releases, Because summer is about getting off the couch and out of the house, enjoying that sun and heat…and then sitting in the dark with strangers and air conditioning. To see what's coming up, consult our Summer Movie Calendar!
#1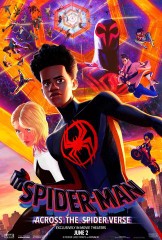 Critics Consensus:
Just as visually dazzling and action-packed as its predecessor,
Spider-Man: Across the Spider-Verse
thrills from start to cliffhanger conclusion.
Synopsis:
Miles Morales returns for the next chapter of the Oscar®-winning Spider-Verse saga, an epic adventure that will transport Brooklyn's full-time,...
[More]
#2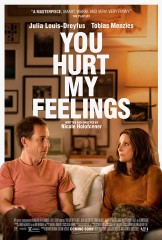 Critics Consensus:
Smart, funny, and above all entertaining,
You Hurt My Feelings
finds writer-director Nicole Holofcener as sharply perceptive as ever.
Synopsis:
From acclaimed filmmaker Nicole Holofcener comes a sharply observed comedy about a novelist whose long standing marriage is suddenly upended...
[More]
#3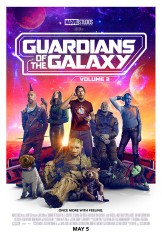 Critics Consensus:
A galactic group hug that might squeeze a little too tight on the heartstrings, the final
Guardians of the Galaxy
is a loving last hurrah for the MCU's most ragtag family.
Synopsis:
In Marvel Studios "Guardians of the Galaxy Vol. 3" our beloved band of misfits are looking a bit different these...
[More]
#4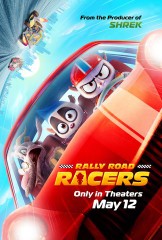 Critics Consensus:
No consensus yet.
Synopsis:
Zhi, a rookie race car driver, gets the opportunity to compete against the reigning champion of the rally car circuit....
[More]
#5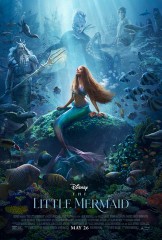 Critics Consensus:
With Halle Bailey making a major splash in the title role, Disney's live-action
Little Mermaid
ranks among the studio's most enjoyable reimaginings.
Synopsis:
The youngest of King Triton's daughters, and the most defiant, Ariel longs to find out more about the world beyond...
[More]
#6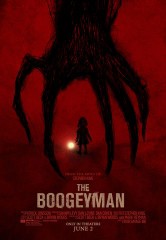 Critics Consensus:
The Boogeyman
might fall short of its terrifying source material, but a spooky atmosphere and some solid performances help keep the chills coming.
Synopsis:
High school student Sadie Harper and her younger sister Sawyer are reeling from the recent death of their mother and...
[More]
#7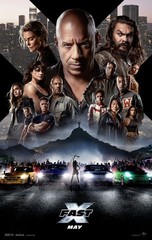 Critics Consensus:
As irredeemably silly as it is satisfyingly self-aware,
Fast X
should rev the engines of longtime fans while leaving many newcomers in neutral.
Synopsis:
Over many missions and against impossible odds, Dom Toretto (Vin Diesel) and his family have outsmarted, out-nerved and outdriven every...
[More]
#8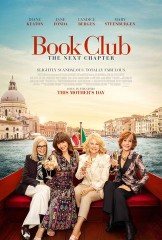 Critics Consensus:
Book Club: The Next Chapter
's leading quartet remains eminently watchable, but they're underserved by its corny jokes and somewhat patronizing tone.
Synopsis:
The highly anticipated sequel follows our four best friends as they take their book club to Italy for the fun...
[More]
#9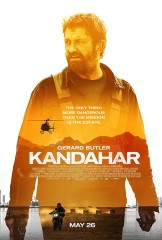 Critics Consensus:
Gerard Butler remains a sturdy screen presence, but even for hardcore action fans,
Kandahar
is hardly worth watching.
Synopsis:
An undercover CIA operative gets stuck in hostile territory in Afghanistan after his mission is exposed. Accompanied by his translator,...
[More]
#10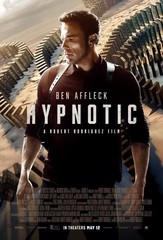 Critics Consensus:
Although
Hypnotic
isn't without glimmers of inspiration, the ultimate effect of this often clunky crime caper will be to leave you feeling rather sleepy.
Synopsis:
Determined to find his missing daughter, Austin detective Danny Rourke finds himself spiraling down a rabbit hole investigating a series...
[More]
#11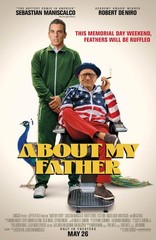 Critics Consensus:
About My Father
finds star/co-writer Sebastian Maniscalco drawing on his own life for material -- and inadvertently proving that a funny standup routine doesn't necessarily make for an entertaining film.
Synopsis:
The hottest comic in America, Sebastian Maniscalco joins forces with legendary Italian-American and two-time Oscar winner, Robert De Niro, in...
[More]
#12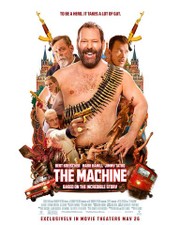 Critics Consensus:
A sloppily lifeless movie that's strictly for hardcore Bert Kreischer fans,
The Machine
is broken beyond repair.
Synopsis:
Bert Kreischer rose to fame as a stand-up comedian known as The Machine, and in his signature set he recounts...
[More]
#13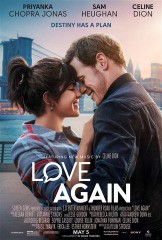 Critics Consensus:
Love Again
? After watching this treacly romance, you're likely to come away thinking once was more than enough.
Synopsis:
What if a random text message led to the love of your life? In this romantic comedy, dealing with the...
[More]
#14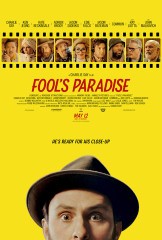 Critics Consensus:
No consensus yet.
Synopsis:
A satirical comedy about a down-on-his-luck publicist (Ken Jeong) who discovers a recently released mental health patient (Charlie Day) who...
[More]