Summer Movie Scorecard 2018
Blockbuster season started a week early this year with the bumped-up release of Avengers: Infinity War, meaning 2018's Summer Movie Scorecard might be the biggest one yet! To newcomers, the Summer Movie Scorecard is a weekly ranking of the major releases throughout May, June, July, and August (and that one week in April) by Tomatometer, updated every Monday. To qualify, a movie needs to be released in 600+ theaters and/or accrue 80 Tomatometer reviews.
And if you're curious what movies coming up might make an appearance one day on the Scorecard, simply consult our Summer Movie Calendar (click here)!
#6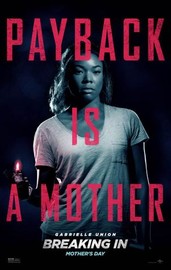 Critics Consensus:
Breaking In is proof that Gabrielle Union deserves more leading roles -- particularly in films that offer more than this rote, disposable action thriller.
Synopsis:
Next Mother's Day, Gabrielle Union stars as a woman who will stop at nothing to rescue her two children being...
[More]
#5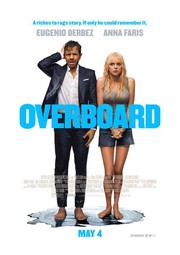 Critics Consensus:
Overboard makes poor use of the ever-charming Anna Faris -- and chooses questionable source material -- to offer a remake that fails to clear the fairly low bar set by the original.
Synopsis:
Metro-Goldwyn-Mayer Pictures (MGM) and Pantelion Films presents Overboard, a fresh take on the iconic romantic comedy. In a splashy new...
[More]
#4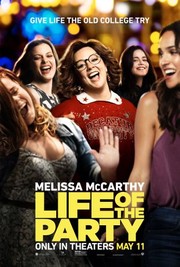 Critics Consensus:
Life of the Party's good-natured humor and abundance of onscreen talent aren't enough to make up for jumbled direction and a script that misses far more often than it hits.
Synopsis:
When her husband suddenly dumps her, longtime dedicated housewife Deanna (McCarthy) turns regret into re-set by going back to college...landing...
[More]
#3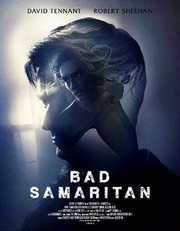 Critics Consensus:
Bad Samaritan delivers a handful of genre thrills -- and a stellar central performance by David Tennant -- that help offset iffy direction and a disappointingly mundane story.
Synopsis:
A valet (Robert Sheehan) develops a clever scam to burglarize the houses of rich customers. Things go smoothly until he...
[More]
#2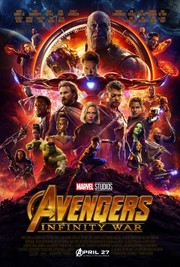 Critics Consensus:
Avengers: Infinity War ably juggles a dizzying array of MCU heroes in the fight against their gravest threat yet, and the result is a thrilling, emotionally resonant blockbuster that (mostly) realizes its gargantuan ambitions.
Synopsis:
An unprecedented cinematic journey ten years in the making and spanning the entire Marvel Cinematic Universe, Marvel Studios' "Avengers: Infinity...
[More]
#1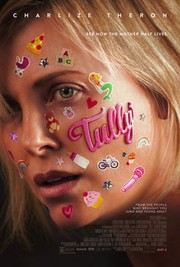 Critics Consensus:
Tully delves into the modern parenthood experience with an admirably deft blend of humor and raw honesty, brought to life by an outstanding performance by Charlize Theron.
Synopsis:
A new comedy from Academy Award (R)-nominated director Jason Reitman ("Up in the Air") and Academy Award (R)-winning screenwriter Diablo...
[More]