The James Bond Movie Countdown
What Sherlock Holmes is to fiction, James Bond is to cinema: its definitive and most enduring archetype. Times may change, but 007's aura remains fixed in the public consciousness, evan after 50 years on the big screen. Now, with Spectre, he's back in theaters, and to celebrate, Rotten Tomatoes counts down every Bond film (24 official and two non-EON productions) from worst to best-reviewed, using a weighted formula that takes the Tomatometer, the number of reviews, and the year of release into account. Where do your favorites rank? How does SPECTRE fare? Click through to find out!
#26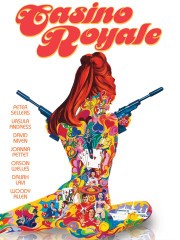 Critics Consensus:
A goofy, dated parody of spy movie clichés, Casino Royale squanders its all-star cast on a meandering, mostly laugh-free script.
Synopsis:
This James Bond spoof features the hero coming out of retirement to attempt to fix some problems for SMERSH, while...
[More]
#25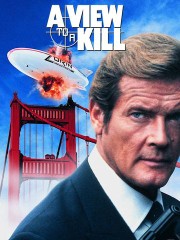 Critics Consensus:
Absurd even by Bond standards, A View to a Kill is weighted down by campy jokes and a noticeable lack of energy.
Synopsis:
Director John Glen tries his damnedest -- a pre-credit snowmobile chase, a parachute jump off the Eiffel Tower, a life-or-death...
[More]
#24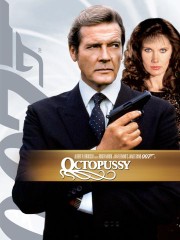 Critics Consensus:
Despite a couple of electrifying action sequences, Octopussy is a formulaic, anachronistic Bond outing.
Synopsis:
This (13th) time around, 007 (once again played by Roger Moore) receives the usual call to come and visit M...
[More]
#23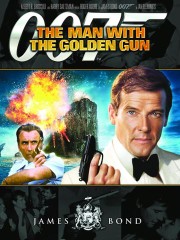 Critics Consensus:
A middling Bond film, The Man With the Golden Gun suffers from double entendre-laden dialogue, a noteworthy lack of gadgets, and a villain that overshadows 007.
Synopsis:
The Man With the Golden Gun, Roger Moore's second outing as James Bond (Live and Let Die was the first),...
[More]
#22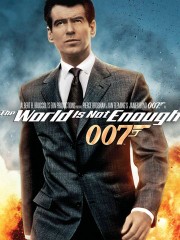 Critics Consensus:
Plagued by mediocre writing, uneven acting, and a fairly by-the-numbers plot, The World Is Not Enough is partially saved by some entertaining and truly Bond-worthy action sequences.
Synopsis:
James Bond, the world's greatest secret agent, is sent once more into the breach in the name of Queen, Country,...
[More]
#21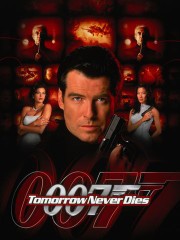 Critics Consensus:
A competent, if sometimes by-the-numbers entry to the 007 franchise, Tomorrow Never Dies may not boast the most original plot but its action sequences are genuinely thrilling.
Synopsis:
James Bond is back Ñ gasp! Ñ to thwart a mad media mogul trying to start a third world war....
[More]
#20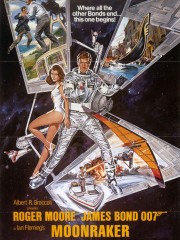 Critics Consensus:
Featuring one of the series' more ludicrous plots but outfitted with primo gadgets and spectacular sets, Moonraker is both silly and entertaining.
Synopsis:
Secret agent James Bond finds himself battling yet another megalomaniacal villain in this entry in the long-running series of adventure...
[More]
#19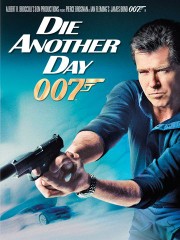 Critics Consensus:
Its action may be bit too over-the-top for some, but Die Another Day is lavishly crafted and succeeds in evoking classic Bond themes from the franchise's earlier installments.
Synopsis:
A high-speed hovercraft chase, through a minefield in the demilitarized zone separating North and South Korea, marks the beginning of...
[More]
#18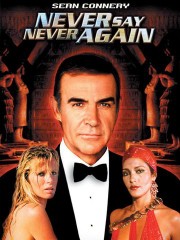 Critics Consensus:
While the rehashed story feels rather uninspired and unnecessary, the return of both Sean Connery and a more understated Bond make Never Say Never Again a watchable retread.
Synopsis:
Essentially, this film is a remake of the 1965 Bond flick Thunderball. James Bond emerges from cozy retirement to cross...
[More]
#17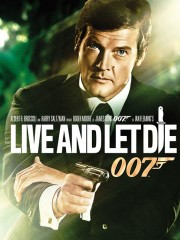 Critics Consensus:
While not one of the highest-rated Bond films, Live and Let Die finds Roger Moore adding his stamp to the series with flashes of style and an improved sense of humor.
Synopsis:
Roger Moore makes his first appearance as "Bond...James Bond" in 1973's Live and Let Die. Bond is dispatched to the...
[More]