---
Best-Reviewed Movies 2016 > Wide Releases
These are the big movies you've undoubtedly heard of, either because they opened wide (like Zootopia), or expanded into wide release at some point in 2016 (like Moonlight). In the end, the animated film about a city of animals got the highest marks from critics this year.
The order of the list reflects the scores as of December 31, 2016, but the number displayed on the Adjusted Tomatometer may change as more reviews keep getting added after the end of the year.
#1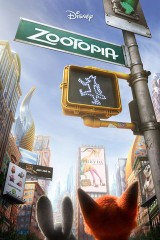 Critics Consensus:
The brilliantly well-rounded
Zootopia
offers a thoughtful, inclusive message that's as rich and timely as its sumptuously state-of-the-art animation -- all while remaining fast and funny enough to keep younger viewers entertained.
Synopsis:
From the largest elephant to the smallest shrew, the city of Zootopia is a mammal metropolis where various animals live...
[More]
#2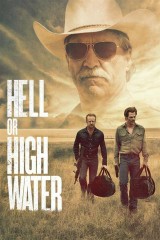 Critics Consensus:
Hell or High Water
offers a solidly crafted, well-acted Western heist thriller that eschews mindless gunplay in favor of confident pacing and full-bodied characters.
Synopsis:
Toby is a divorced father who's trying to make a better life for his son. His brother Tanner is an...
[More]
#3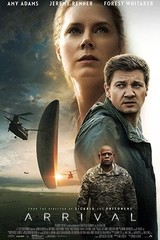 Critics Consensus:
Arrival
delivers a must-see experience for fans of thinking person's sci-fi that anchors its heady themes with genuinely affecting emotion and a terrific performance from Amy Adams.
Synopsis:
Linguistics professor Louise Banks (Amy Adams) leads an elite team of investigators when gigantic spaceships touch down in 12 locations...
[More]
#4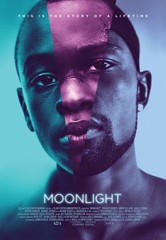 Critics Consensus:
Moonlight
uses one man's story to offer a remarkable and brilliantly crafted look at lives too rarely seen in cinema.
Synopsis:
A look at three defining chapters in the life of Chiron, a young black man growing up in Miami. His...
[More]
#5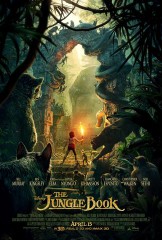 Critics Consensus:
As lovely to behold as it is engrossing to watch,
The Jungle Book
is the rare remake that actually improves upon its predecessors -- all while setting a new standard for CGI.
Synopsis:
Raised by a family of wolves since birth, Mowgli (Neel Sethi) must leave the only home he's ever known when...
[More]
#6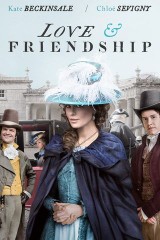 Critics Consensus:
Love & Friendship
finds director Whit Stillman bringing his talents to bear on a Jane Austen adaptation -- with a thoroughly delightful period drama as the result.
Synopsis:
In the 18th century, the seductive and manipulative Lady Susan (Kate Beckinsale) uses devious tactics to win the heart of...
[More]
#7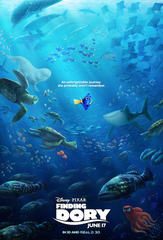 Critics Consensus:
Funny, poignant, and thought-provoking,
Finding Dory
delivers a beautifully animated adventure that adds another entertaining chapter to its predecessor's classic story.
Synopsis:
Dory (Ellen DeGeneres) is a wide-eyed, blue tang fish who suffers from memory loss every 10 seconds or so. The...
[More]
#8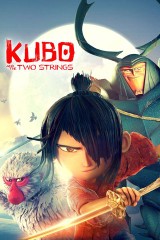 Critics Consensus:
Kubo and the Two Strings
matches its incredible animation with an absorbing -- and bravely melancholy -- story that has something to offer audiences of all ages.
Synopsis:
Young Kubo's (Art Parkinson) peaceful existence comes crashing down when he accidentally summons a vengeful spirit from the past. Now...
[More]
#9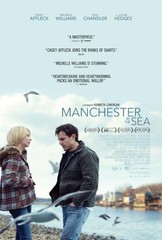 Critics Consensus:
Manchester by the Sea
delivers affecting drama populated by full-bodied characters, marking another strong step forward for writer-director Kenneth Lonergan.
Synopsis:
After the death of his older brother Joe, Lee Chandler (Casey Affleck) is shocked that Joe has made him sole...
[More]
#10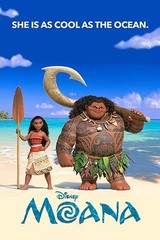 Critics Consensus:
With a title character as three-dimensional as its lush animation and a story that adds fresh depth to Disney's time-tested formula,
Moana
is truly a family-friendly adventure for the ages.
Synopsis:
An adventurous teenager sails out on a daring mission to save her people. During her journey, Moana meets the once-mighty...
[More]