---
Best-Reviewed Romance Movies 2020
If you are looking at this list and feeling romantic, that's to be expected; if you are looking at this list and wondering why a film from 2019 is the winner, then you are an independent film obsessive who didn't know Portrait of A Lady On Fire was put into limited release in the US in 2020. Critics said Céline Sciamma's intimate period romance is gorgeously shot and confirms that the most steamy romances are often predicated on all the moments and stolen glances that happen before the two lovers finally embrace. Rounding out our top three are Palm Springs, which gives a new twist on the Groundhog Day time-loop formula, and The Half of It, an LGBTQ coming-of-age story that had critics swooning on Netflix.
The order of the rank below reflects the Adjusted Score as of February 28, 2021. Scores might change over time.
#1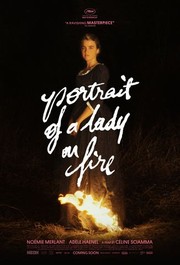 Critics Consensus:
A singularly rich period piece, Portrait of a Lady on Fire finds stirring, thought-provoking drama within a powerfully acted romance.
Synopsis:
France, 1760. Marianne is commissioned to paint the wedding portrait of Héloïse, a young woman who has just left the...
[More]
#2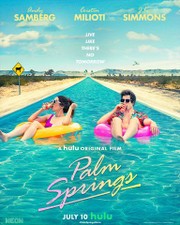 Critics Consensus:
Strong performances, assured direction, and a refreshingly original concept make Palm Springs a romcom that's easy to fall in love with.
Synopsis:
When carefree Nyles (Andy Samberg) and reluctant maid of honor Sarah (Cristin Milioti) have a chance encounter at a Palm...
[More]
#3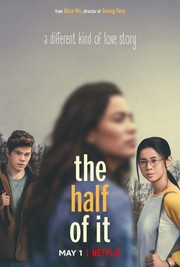 Critics Consensus:
For viewers in search of an uncommonly smart, tender, and funny coming-of-age story, The Half of It has everything.
Synopsis:
Shy, straight-A student Ellie is hired by sweet but inarticulate jock Paul, who needs help winning over a popular girl....
[More]
#4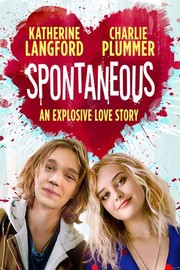 Critics Consensus:
A dark teen comedy with an explosive twist, Spontaneous reaffirms Katherine Langford as a rising star -- and marks debuting director Brian Duffield as a filmmaker to watch.
Synopsis:
When students in their high school begin inexplicably exploding (literally...), seniors Mara (Katherine Langford) and Dylan (Charlie Plummer) struggle to...
[More]
#5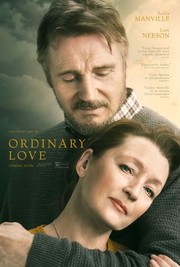 Critics Consensus:
Led by strong performances from Lesley Manville and Liam Neeson, Ordinary Love wrings heartrending drama out of one couple's medical travails.
Synopsis:
Joan and Tom (Academy Award (R) nominee Lesley Manville and Liam Neeson) have been married for many years. An everyday...
[More]
#6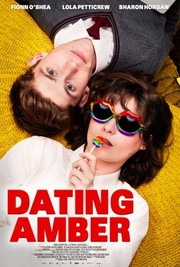 Critics Consensus:
Dating Amber colors outside the rom-com lines to tell a sweetly poignant story about friendship and self-acceptance.
Synopsis:
Dating Amber is a poignant yet hilarious look at the highs and lows of teenage life where the only way...
[More]
#7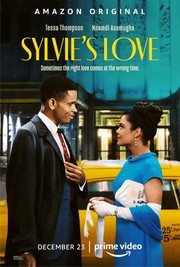 Critics Consensus:
A romance for the ages, Sylvie's Love wraps audiences in the sweet embrace of its old-fashioned romance and celebration of Black love.
Synopsis:
In late 1950s Harlem, a young woman named Sylvie (Tessa Thompson) must run her ailing father's popular record store. While...
[More]
#8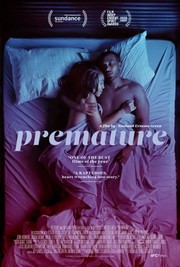 Critics Consensus:
Premature transcends its familiar trappings with sharp dialogue and a strong sense of setting that further establish Rashaad Ernesto Green as a gifted filmmaker.
Synopsis:
On a summer night in Harlem during her last months at home before starting college, seventeen-year-old poet Ayanna (Zora Howard)...
[More]
#9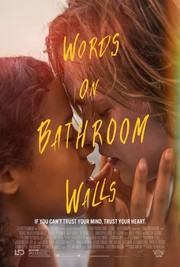 Critics Consensus:
Sensitive, well-acted, and solidly directed, Words on Bathroom Walls is an admirable addition to a genre that too rarely does justice to its worthy themes.
Synopsis:
WORDS ON BATHROOM WALLS tells the story of witty and introspective Adam (Charlie Plummer), who appears to be your typical...
[More]
#10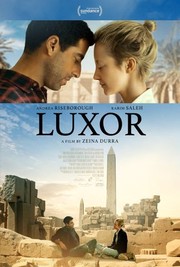 Critics Consensus:
Led by Andrea Riseborough's layered performance, Luxor empathetically surveys the crossroads between trauma and recovery.
Synopsis:
When British aid worker Hana returns to the ancient city of Luxor, she comes across Sultan, a talented archaeologist and...
[More]