---
Best-Reviewed Movies 2019: Limited Release
If you needed any more proof that the industry is a-changin', look no further than the list of best-reviewed limited releases, which features four Netflix original films – The Irishman, Marriage Story, Dolemite Is My Name, and Knock Down the House – in the top 10. Despite the streaming giant's best efforts, though, it was a certain South Korean film that rightfully dominated the conversation and earned near-unanimous praise from the critics: Bong Joon-ho's Parasite. The genre-bending drama-comedy-thriller kicked things off by winning the coveted Palme d'Or at Cannes, where it premiered, and has only continued to rack up dozens of accolades throughout the year.
The order of the rank below reflects the Adjusted Score as of December 31, 2019. Scores might change over time.
#1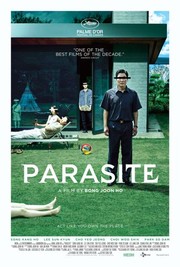 Critics Consensus:
An urgent, brilliantly layered look at timely social themes, Parasite finds writer-director Bong Joon Ho in near-total command of his craft.
Synopsis:
Bong Joon Ho brings his work home to Korea in this pitch-black modern fairytale. Meet the Park Family: the picture...
[More]
#2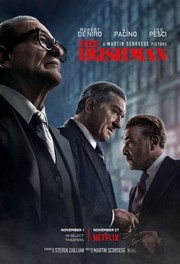 Critics Consensus:
An epic gangster drama that earns its extended runtime, The Irishman finds Martin Scorsese revisiting familiar themes to poignant, funny, and profound effect.
Synopsis:
This biographical crime thriller follows Frank Sheeran (Robert De Niro) as he recalls his past years working for the Bufalino...
[More]
#3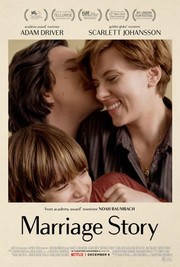 Critics Consensus:
Observing a splintering union with compassion and expansive grace, the powerfully acted Marriage Story ranks among writer-director Noah Baumbach's best works.
Synopsis:
A stage director and his actor wife struggle through a grueling, coast-to-coast divorce that pushes them to their personal and...
[More]
#4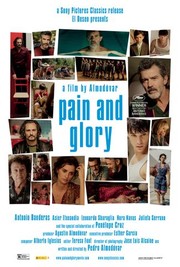 Critics Consensus:
Pain and Glory finds writer-director Pedro Almodóvar drawing on his own life to rewarding effect -- and honoring his craft as only a master filmmaker can.
Synopsis:
Pain and Glory tells of a series of reencounters experienced by Salvador Mallo, a film director in his physical decline....
[More]
#5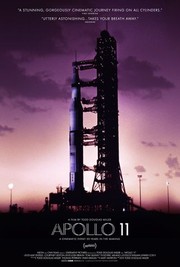 Critics Consensus:
Edifying and inspiring in equal measure, Apollo 11 uses artfully repurposed archival footage to send audiences soaring back to a pivotal time in American history.
Synopsis:
Apollo 11 is a cinematic space event film fifty years in the making. Featuring never-before-seen large-format film footage of one...
[More]
#6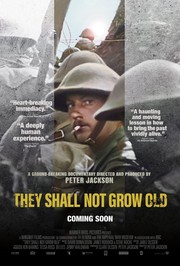 Critics Consensus:
An impressive technical achievement with a walloping emotional impact, They Shall Not Grow Old pays brilliant cinematic tribute to the sacrifice of a generation.
Synopsis:
Peter Jackson directs this homage to the British troops of the First World War with never-before-seen-footage of soldiers as they...
[More]
#7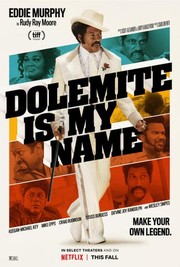 Critics Consensus:
In dramatizing Rudy Ray Moore's stranger-than-fiction story, Eddie Murphy makes Dolemite Is My Name just as bold, brash, and ultimately hard to resist as its subject.
Synopsis:
Stung by a string of showbiz failures, floundering comedian Rudy Ray Moore (Academy Award nominee Eddie Murphy) has an epiphany...
[More]
#8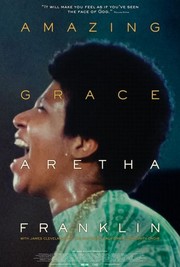 Critics Consensus:
Brilliantly capturing a remarkable performer near the peak of her prodigious power, Amazing Grace is a thrilling must-watch documentary for Aretha Franklin fans.
Synopsis:
Concert footage from 1972 of Aretha Franklin performing songs from the best-selling gospel album at the New Temple Missionary Baptist...
[More]
#9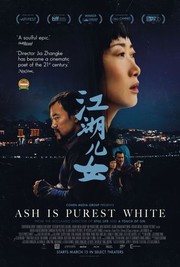 Critics Consensus:
Ash Is Purest White finds writer-director Zhangke Jia revisiting familiar themes while continuing to observe modern Chinese society with an urgent, empathetic eye.
Synopsis:
A tragicomedy initially set in the jianghu-criminal underworld-setting, ASH IS PUREST WHITE is less a gangster movie than a melodrama....
[More]
#10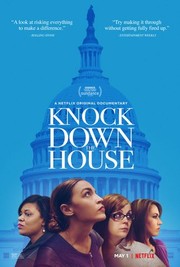 Critics Consensus:
A galvanizing glimpse behind the scenes of a pivotal election, Knock Down the House should prove engrossing for viewers of all political persuasions.
Synopsis:
When tragedy struck her family in the midst of the financial crisis, Bronx-born Alexandria Ocasio-Cortez had to work double shifts...
[More]