---
Best-Reviewed Directorial Debuts 2019
The fourth entry in a legendary, beloved, industry-catalyzing animated franchise doesn't seem like the time to hand over the reins to a feature-debuting director. But Pixar has always been open to promoting its artists up to the big seat, and it worked wonders again with Josh Cooley, who give Woody, Buzz, and friends a rousing send-off. Meanwhile, Olivia Wilde leads the runners-up for 2019's most auspicious directing debuts.
The order of the rank below reflects the Adjusted Score as of December 31, 2019. Scores might change over time.
#1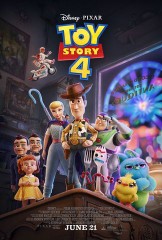 Critics Consensus:
Heartwarming, funny, and beautifully animated,
Toy Story 4
manages the unlikely feat of extending -- and perhaps concluding -- a practically perfect animated saga.
Synopsis:
Woody, Buzz Lightyear and the rest of the gang embark on a road trip with Bonnie and a new toy...
[More]
#2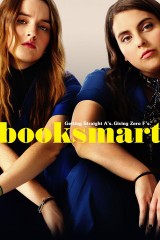 Critics Consensus:
Fast-paced, funny, and fresh,
Booksmart
does the seemingly impossible by adding a smart new spin to the coming-of-age comedy.
Synopsis:
Academic overachievers Amy and Molly thought keeping their noses to the grindstone gave them a leg up on their high...
[More]
#3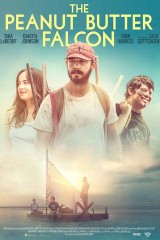 Critics Consensus:
A feelgood adventure brought to life by outstanding performances,
The Peanut Butter Falcon
finds rich modern resonance in classic American fiction.
Synopsis:
After running away from a residential nursing home to pursue his dream of becoming a pro wrestler, a man who...
[More]
#4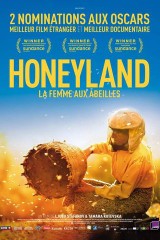 Critics Consensus:
Honeyland
uses life in a remote village to offer an eye-opening perspective on experiences that should resonate even for audiences halfway around the world.
Synopsis:
A woman utilizes ancient beekeeping traditions to cultivate honey in the mountains of North Macedonia. When a neighboring family tries...
[More]
#5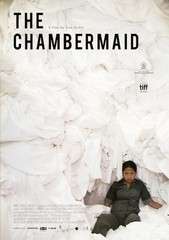 Critics Consensus:
The Chambermaid
uses one woman's experiences to take audiences inside a life -- and a culture -- that's as bracingly unique as it is hauntingly relatable.
Synopsis:
A young chambermaid working in one of the most luxurious hotels in Mexico City enrolls in the hotel's adult education...
[More]