---
Best-Reviewed Foreign-Language Movies 2019
Considering it nabbed the Golden Tomato Award for Best Limited Release, it shouldn't surprise anyone that Bong Joon-ho's Parasite also tops our list of the best-reviewed foreign-language films. It faced some stunning competition from the likes of Pedro Almodóvar's Pain and Glory, which featured a career-best performance from Antonio Banderas, and new films from acclaimed directors Jia Zhangke (Ash Is Purest White) and Cristina Gallego and Ciro Guerra (Birds of Passage), but it was Bong's superbly crafted commentary on class and economic mobility that wowed almost everyone. (Note, Portrait of a Lady On Fire, which opens in the U.S. in 2020, was not eligible.)
The order of the rank below reflects the Adjusted Score as of December 31, 2019. Scores might change over time.
#1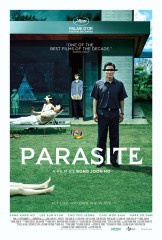 Critics Consensus:
An urgent, brilliantly layered look at timely social themes,
Parasite
finds writer-director Bong Joon Ho in near-total command of his craft.
Synopsis:
Greed and class discrimination threaten the newly formed symbiotic relationship between the wealthy Park family and the destitute Kim clan....
[More]
#2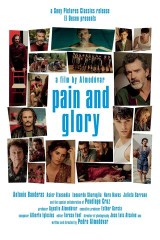 Critics Consensus:
Pain and Glory
finds writer-director Pedro Almodóvar drawing on his own life to rewarding effect -- and honoring his craft as only a master filmmaker can.
Synopsis:
An aging Spanish film director in the middle of a creative crisis revisits memorable events of his past....
[More]
#3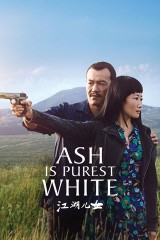 Critics Consensus:
Ash Is Purest White
finds writer-director Zhangke Jia revisiting familiar themes while continuing to observe modern Chinese society with an urgent, empathetic eye.
Synopsis:
In an industrial city in China, a young dancer named Qiao falls in love with a mobster named Bin. When...
[More]
#4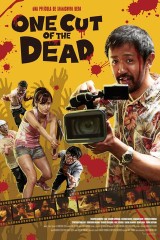 Critics Consensus:
Brainy and bloody in equal measure,
One Cut of the Dead
reanimates the moribund zombie genre with a refreshing blend of formal daring and clever satire.
Synopsis:
Real zombies attack a hack director and a film crew who are shooting a low budget zombie film in an...
[More]
#5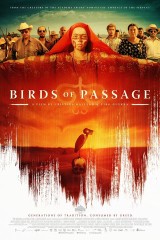 Critics Consensus:
Birds of Passage
traces the familiar arc of the drug crime thriller from a different direction that's as visually absorbing as it is hard-hitting.
Synopsis:
The origins of the Colombian drug trade, as seen through eyes of an indigenous Wayuu family that becomes involved in...
[More]