---
Best-Reviewed Foreign-Language Movies 2019
Considering it nabbed the Golden Tomato Award for Best Limited Release, it shouldn't surprise anyone that Bong Joon-ho's Parasite also tops our list of the best-reviewed foreign-language films. It faced some stunning competition from the likes of Pedro Almodóvar's Pain and Glory, which featured a career-best performance from Antonio Banderas, and new films from acclaimed directors Jia Zhangke (Ash Is Purest White) and Cristina Gallego and Ciro Guerra (Birds of Passage), but it was Bong's superbly crafted commentary on class and economic mobility that wowed almost everyone. (Note, Portrait of a Lady On Fire, which opens in the U.S. in 2020, was not eligible.)
The order of the rank below reflects the Adjusted Score as of December 31, 2019. Scores might change over time.
#1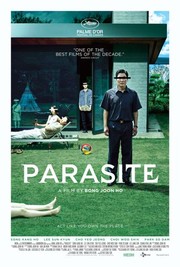 Critics Consensus:
An urgent, brilliantly layered look at timely social themes, Parasite finds writer-director Bong Joon Ho in near-total command of his craft.
Synopsis:
Bong Joon Ho brings his work home to Korea in this pitch-black modern fairytale. Meet the Park Family: the picture...
[More]
#2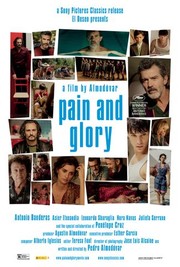 Critics Consensus:
Pain and Glory finds writer-director Pedro Almodóvar drawing on his own life to rewarding effect -- and honoring his craft as only a master filmmaker can.
Synopsis:
Pain and Glory tells of a series of reencounters experienced by Salvador Mallo, a film director in his physical decline....
[More]
#3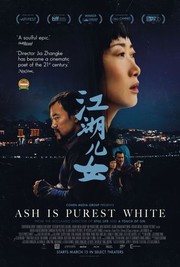 Critics Consensus:
Ash Is Purest White finds writer-director Zhangke Jia revisiting familiar themes while continuing to observe modern Chinese society with an urgent, empathetic eye.
Synopsis:
A tragicomedy initially set in the jianghu-criminal underworld-setting, ASH IS PUREST WHITE is less a gangster movie than a melodrama....
[More]
#4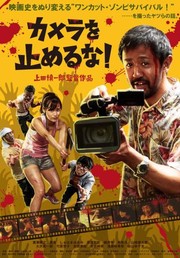 Critics Consensus:
Brainy and bloody in equal measure, One Cut of the Dead reanimates the moribund zombie genre with a refreshing blend of formal daring and clever satire.
Synopsis:
A cast of relative unknowns, a brilliantly disguised low budget and an epic, 37-minute opening single take makes Shin'ichirô Ueda's...
[More]
#5
Critics Consensus:
Birds of Passage traces the familiar arc of the drug crime thriller from a different direction that's as visually absorbing as it is hard-hitting.
Synopsis:
From the Oscar (R)-nominated team behind the genre-defying Embrace of the Serpent, comes an equally audacious saga centered on the...
[More]