---
Best-Reviewed Spanish-Language Movies 2019
Following the breakout success of Roma in 2018, it was another big year for Spanish-language cinema – across a number of genres. Rising-star horror director Issa Lopez gifted us with the horror fantasy Tigers Are Not Afraid, while the moving Mexican drama The Chambermaid was heralded by critics as a quiet masterpiece. But it was Pedro Almodóvar's Pain and Glory, which earned the director his best Tomatometer score in decades and star Antonio Banderas the best actor award at the Cannes Film Festival, that would be the best-reviewed Spanish-language film of the year.
The order of the rank below reflects the Adjusted Score as of December 31, 2019. Scores might change over time.
#1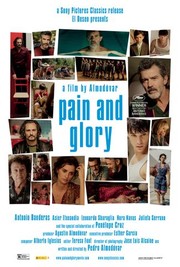 Critics Consensus:
Pain and Glory finds writer-director Pedro Almodóvar drawing on his own life to rewarding effect -- and honoring his craft as only a master filmmaker can.
Synopsis:
Pain and Glory tells of a series of reencounters experienced by Salvador Mallo, a film director in his physical decline....
[More]
#2
Critics Consensus:
Birds of Passage traces the familiar arc of the drug crime thriller from a different direction that's as visually absorbing as it is hard-hitting.
Synopsis:
From the Oscar (R)-nominated team behind the genre-defying Embrace of the Serpent, comes an equally audacious saga centered on the...
[More]
#3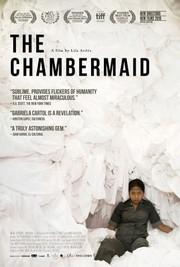 Critics Consensus:
The Chambermaid uses one woman's experiences to take audiences inside a life -- and a culture -- that's as bracingly unique as it is hauntingly relatable.
Synopsis:
Eve, a young chambermaid at a luxurious Mexico City hotel, confronts the monotony of long workdays with quiet examinations of...
[More]
#4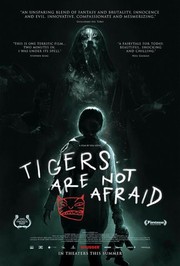 Critics Consensus:
Tigers Are Not Afraid draws on childhood trauma for a story that deftly blends magical fantasy and hard-hitting realism - and leaves a lingering impact.
Synopsis:
A haunting horror fairytale set against the backdrop of Mexico's devastating drug wars, TIGERS ARE NOT AFRAID follows a group...
[More]
#5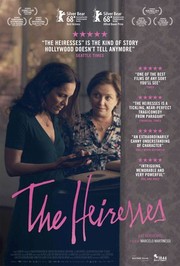 Critics Consensus:
Led by a standout performance from Ana Brun, The Heiresses takes a thoroughly compelling look at lives little explored by mainstream cinema.
Synopsis:
Chela and Chiquita, both descended from wealthy families in Asunción, Paraguay, have been together for over 30 years. But recently...
[More]