---
Best-Reviewed Movies 2019: Wide Release
Avengers: Endgame may have won the big prize for 2019, but we all know this movie isn't just an achievement marking one year, but a culmination of 11 years and over 20 films all wrapped into one blockbuster bonanza. Kudos to the Russo brothers for pulling it off, and kudos to the first-timers (Toy Story 4's Josh Cooley, Booksmart's Olivia Wilde), sophomore slump-avoiders (Us' Jordan Peele, Little Women's Greta Gerwig), seasoned vets (Once Upon a Time in Hollywood's Quentin Tarantino), and the rest of the directors whose work makes up this prestigious list.
The order of the rank below reflects the Adjusted Score as of December 31, 2019. Scores might change over time.
#1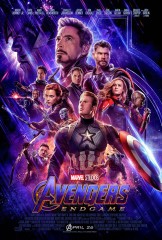 Critics Consensus:
Exciting, entertaining, and emotionally impactful,
Avengers: Endgame
does whatever it takes to deliver a satisfying finale to Marvel's epic Infinity Saga.
Synopsis:
Adrift in space with no food or water, Tony Stark sends a message to Pepper Potts as his oxygen supply...
[More]
#2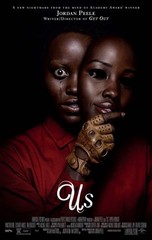 Critics Consensus:
With Jordan Peele's second inventive, ambitious horror film, we have seen how to beat the sophomore jinx, and it is
Us
.
Synopsis:
Accompanied by her husband, son and daughter, Adelaide Wilson returns to the beachfront home where she grew up as a...
[More]
#3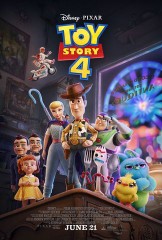 Critics Consensus:
Heartwarming, funny, and beautifully animated,
Toy Story 4
manages the unlikely feat of extending -- and perhaps concluding -- a practically perfect animated saga.
Synopsis:
Woody, Buzz Lightyear and the rest of the gang embark on a road trip with Bonnie and a new toy...
[More]
#4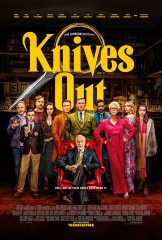 Critics Consensus:
Knives Out
sharpens old murder-mystery tropes with a keenly assembled suspense outing that makes brilliant use of writer-director Rian Johnson's stellar ensemble.
Synopsis:
The circumstances surrounding the death of crime novelist Harlan Thrombey are mysterious, but there's one thing that renowned Detective Benoit...
[More]
#5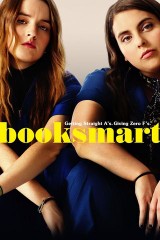 Critics Consensus:
Fast-paced, funny, and fresh,
Booksmart
does the seemingly impossible by adding a smart new spin to the coming-of-age comedy.
Synopsis:
Academic overachievers Amy and Molly thought keeping their noses to the grindstone gave them a leg up on their high...
[More]
#6
Critics Consensus:
The Farewell
deftly captures complicated family dynamics with a poignant, well-acted drama that marries cultural specificity with universally relatable themes.
Synopsis:
Billi's family returns to China under the guise of a fake wedding to stealthily say goodbye to their beloved matriarch...
[More]
#7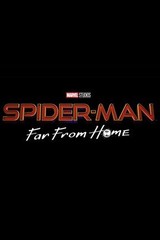 Critics Consensus:
A breezily unpredictable blend of teen romance and superhero action,
Spider-Man: Far from Home
stylishly sets the stage for the next era of the MCU.
Synopsis:
Peter Parker's relaxing European vacation takes an unexpected turn when Nick Fury shows up in his hotel room to recruit...
[More]
#8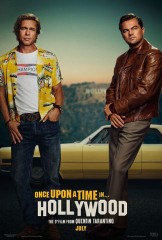 Critics Consensus:
Thrillingly unrestrained yet solidly crafted,
Once Upon a Time in Hollywood
tempers Tarantino's provocative impulses with the clarity of a mature filmmaker's vision.
Synopsis:
Actor Rick Dalton gained fame and fortune by starring in a 1950s television Western, but is now struggling to find...
[More]
#9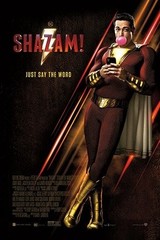 Critics Consensus:
An effortlessly entertaining blend of humor and heart,
Shazam!
is a superhero movie that never forgets the genre's real power: joyous wish fulfillment.
Synopsis:
We all have a superhero inside of us -- it just takes a bit of magic to bring it out....
[More]
#10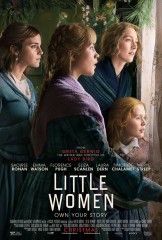 Critics Consensus:
With a stellar cast and a smart, sensitive retelling of its classic source material, Greta Gerwig's
Little Women
proves some stories truly are timeless.
Synopsis:
In the years after the Civil War, Jo March lives in New York and makes her living as a writer,...
[More]