---
Best-Reviewed Documentaries 2017
Real life can be every bit as dramatic as fiction, and the best documentaries demonstrate that with style and poignancy. This year's crop of true stories was led by a pair of compelling biopics about writer James Baldwin and anthropologist Jane Goodall.
The order of the rank below reflects the Adjusted Score as of December 31, 2017. Scores might change over time.
#1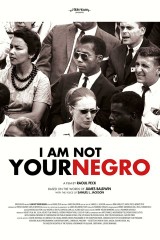 Critics Consensus:
I Am Not Your Negro
offers an incendiary snapshot of James Baldwin's crucial observations on American race relations -- and a sobering reminder of how far we've yet to go.
Synopsis:
In 1979, James Baldwin wrote a letter to his literary agent describing his next project, "Remember This House." The book...
[More]
#2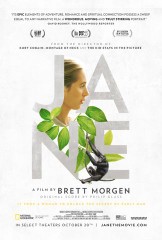 Critics Consensus:
Jane
honors its subject's legacy with an absorbing, beautifully filmed, and overall enlightening look at her decades of invaluable work.
Synopsis:
Jane Goodall, a young and untrained woman, challenges the male dominated scientific consensus of her time with her chimpanzee research...
[More]
#3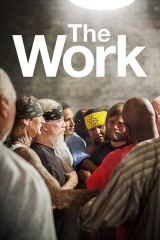 Critics Consensus:
The Work
takes a gut-wrenching look at lives all too often written off as lost causes, persuasively arguing that growth and change can be waiting where we least expect it.
Synopsis:
Set inside a single room in Folsom Prison, three men from the outside participate in a four-day group therapy retreat...
[More]
#4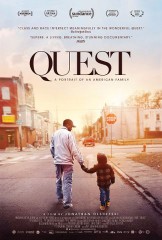 Critics Consensus:
Simultaneously sweeping and intimate,
Quest
uses one family's experiences to offer thoughtful, wide-ranging observations about modern American life.
Synopsis:
Filmed over the course of eight years, filmmaker Jonathan Olshefski chronicles the daily struggles and successes of the Raineys, an...
[More]
#5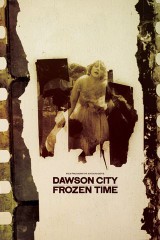 Critics Consensus:
Dawson City: Frozen Time
takes a patient look at the past through long-lost film footage that reveals much more than glimpses at life through the camera's lens.
Synopsis:
In 1978 Canada, a bulldozer digs up a long-lost collection of 533 nitrate film prints from the early 1900s....
[More]