With so many of us social-distancing and staying in, our Watchlists are going to empty out very quickly as we burn through all those "I've-been-meaning-to-watch" shows and movies we've been saving for a rainy day. To help you find more great content (and some undiscovered gems) to keep you going, we're turning to the people that make it: the film and TV writers, directors, craftspeople, and performers who, just like you, are stuck home and bingeing like crazy right now.
For our latest installment of "What I'm Watching," fashion industry maven Tim Gunn reveals what he's watching now. Gunn's latest project is Amazon design competition series Making the Cut, which he cohosts along with his former Project Runway costar, supermodel Heidi Klum.
---
Tim Gunn: "When it comes to what I'm watching, I usually shun all of the popular things that everyone's talking about. And I think, Well do I really need to see that? And then later I catch up. One example is …"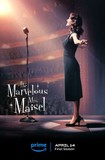 Gunn says: "I'm now on season 2. It's on Amazon Prime video, and it's shot in my neighborhood, the Upper West Side, but at a much earlier time, so I'm getting a vicarious thrill while I self-isolate. I can travel the neighborhood through the The Marvelous Mrs. Maisel. It's very captivating and a lot of fun, and it just picks up your spirits."

Season 1 Critics Consensus: The Marvelous Mrs. Maisel is an upbeat addition to Amazon's original offerings, propelled by a playful yet poignant performance by Rachel Brosnahan.

Stream now on Amazon.com. 
---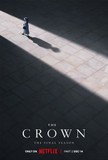 Gunn says: "I am an addict. I'm actually watching it for the second time. It's so beautifully, beautifully acted, and the cast is phenomenal. The sets, the costumes, the whole thing is so cinematic. It's spectacular. I feel as though I'm sitting in a movie theater. Do watch it; you will not regret it for a moment."

Season 1 Critics Consensus: Powerful performances and lavish cinematography make The Crown a top-notch production worthy of its grand subject.

Stream now on Netflix. 
---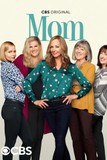 Gunn says: "Given these very trying times, I love a laugh, I love a comedy. I love Mom; Allison Janney is just the best. I love The Neighborhood. I love Man with a Plan. I mean these are just things that allow you to escape and allow you to laugh out loud, and I welcome them."

Season 1 Critics Consensus: Anna Faris and Allison Janney share an undeniable comedic chemistry, and if the jokes are sometimes too crass, Mom represents a sincere (and often witty) attempt to address addiction issues.

Stream now on Hulu (6 seasons) and on CBS All Access (season 7).
---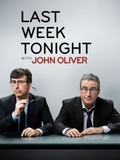 Gunn says: "I simultaneously laugh and cry at Last Week Tonight with John Oliver on HBO. John's the best, and I both love and hate reliving the week with him. It's sobering, but it's also purging and cathartic. We all need to do that."

Season 1 Critics Consensus: John Oliver successfully transitions from correspondent to host in Last Week Tonight, a biting, often brilliant addition to the satirical news circuit.

Watch now on HBO on demand or stream it on HBO Go/HBO Now.
Making the Cut season 1 is now available to stream in its entirety at Amazon.com.
---
Looking for more great shows and movies to binge? Head to Rotten Tomatoes' Binge Central.
Thumbnail images: Amazon; Robert Viglasky/Netflix, CBS; Lloyd Bishop/HBO