(Photo by Daniel McFadden / © Universal )
Hollywood has been trying to transport movie audiences to the moon since the birth of cinema. First Man, the new Ryan Gosling drama that chronicles everything that went into Armstrong's "one step," is just the latest in a long line of movies about getting to the moon, and not getting to the moon, and what happens when we're there. As lunar missions evolved from pure fantasy to a high-stakes space race, and eventually to historical events, so too did movies change.
"When I was young, I watched many movies about aviation and space," astronaut Alfred Worden recalls. "I was fortunate that my father worked in a theater." Worden, who was the command module pilot for the Apollo 15 mission and worked as a consultant on First Man, notes that space movies have gotten much more "sophisticated" since his childhood days, especially when it comes to accuracy. "I think the relationship between science fiction and science fact is always interchangeable," adds Bert Ulrich, NASA's multimedia liaison for film and television collaborations. "Both influence each other."
Here are 10 films that track how filmmakers have viewed the moon, and how they predicted or reacted to real trips to Earth's nearest neighbor.
---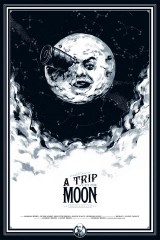 French filmmaking pioneer Georges Méliès' A Trip to the Moon is generally considered to be the first sci-fi movie. Loosely inspired by Jules Verne, the silent movie boasts vivid special effects and a complex plot for something made more than 100 years ago. It's incredibly fanciful — the protagonists crash into the man in the moon's eye when they first arrive and meet aliens known as "Selenites." Especially when filmmaking was still in its infancy, audiences probably had no idea what was in store for the moon, both on screen and in real life.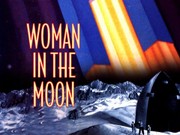 It only took a couple of decades for things to get a little more serious. Fritz Lang, the German director behind the seminal silent film Metropolis, offered an incredibly prescient depiction of space travel, in part because this was the first film to employ a scientific advisor, rocket scientist Hermann von Oberth. The rocket in the movie launched vertically, had multiple stages, and was so believable that the Nazis actually banned the movie in Germany during World War II because the technology it featured was so similar to their top secret V-2 rockets.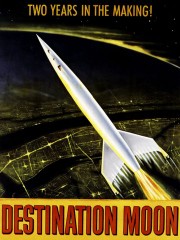 The space race didn't begin in earnest until 1957, but Destination Moon, which won an Academy Award for its special effects, was ahead of the game. There are no aliens and really not much interpersonal drama; it's just four men on a dangerous mission. It didn't just predate the Apollo program, though. Destination Moon is also about the privatization of the space race, many decades before Elon Musk's SpaceX and Jeff Bezos' Blue Origin came onto the scene.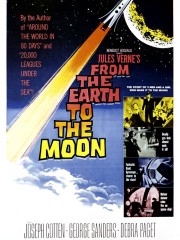 With the space race underway, audiences were especially interested in space movies, and Hollywood was eager to provide. Despite being made when many movies were trying to mimic or leapfrog past real-world innovations, From the Earth to the Moon is based on Jules Verne's 1865 novel of the same name. While that book was amazingly prescient for its age, the movie, which is set shortly after the Civil War, can't help but feel like it's straddling a time when trips to the moon were fantasy, and a near future where they would become fact.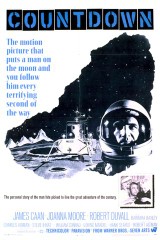 Countdown, which was made with NASA's cooperation, is about a last-ditch attempt to beat the Soviets to the moon. Even with that high-stakes race at its core, many reviewers found the movie to be rather dull, perhaps because it focuses so much on the more bureaucratic, less glamorous aspects of space travel.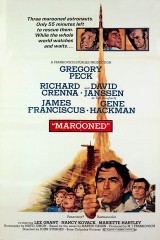 Marooned came out four months too late to "predict" Apollo 11, as the historic mission had already happened. What the movie did do, however, is predict the events of Apollo 13, as the plot focused on NASA trying to figure out how to keep three stranded astronauts alive after something goes wrong with their Apollo spacecraft. It was also quite faithful to the real space technology of the time. "Marooned was the first space movie that I would consider close to reality," Worden says. "The spacecraft interior was the focus, and as I remember, fairly well detailed for authenticity."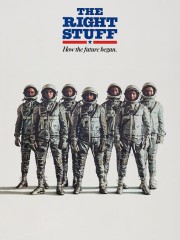 Once trips to the moon were officially no longer science fiction, Hollywood was able to turn these incredible true stories into historical dramas, which it did with the The Right Stuff, the tale of the first seven astronauts and the birth of Project Mercury. According to Ulrich, both genres of space movie are hugely important. "In the case of historical dramas, it's reliving events; in the case of fiction, it makes people imagine," he says. Worden says he prefers true stories to fiction, though he notes that The Right Stuff "took great liberties with [the book it was based on] and changed it into something that was part comedy and part reality." Both he and Ulrich say that the film helped generate interest in the space program, regardless.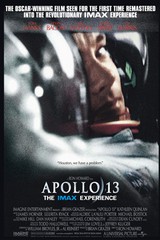 The dramatization of NASA's near-disaster is such an amazing true story that director Ron Howard says some viewers in a test screening thought it was "unrealistic." In Worden's view, historical dramas like this and First Man are much more meaningful than fictional movies because "they tell the real story of success growing out of failure. Something everyone can relate to in a very interesting and profound way." Apollo 13 also overcame one hurdle that all post-Apollo 11 movies have to deal with: A much higher bar on special effects, since we've all seen footage of the real moon missions. The Apollo 13 actors needed to take 612 trips in what's known as a "vomit comet" in order to achieve 25 seconds of weightlessness at a time. "The weightless motions were excellent," Worden says, and he would know.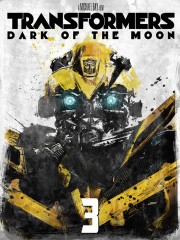 Even though moon movies generally trended in a more realistic direction, and more imaginative sci-fi fare took place beyond the moon's orbit, Hollywood still finds ways to "spice up" what really happened. The found-footage horror film Apollo 18 is one example, as is the third Transformers movie, which featured a scene in which Buzz Aldrin, playing himself, saluted Optimus Prime. According to Dark of the Moon, the Apollo missions were just a cover story. "For something like Transformers, we're going to give a little more leeway," Ulrich says of NASA's involvement.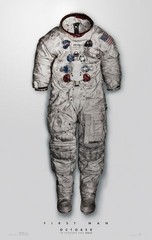 In some ways, First Man seems like the end of an era, as it's positioning itself as the definitive movie about the definitive moon mission. But, it's not all nostalgia. SpaceX wants to go to Mars, and NASA is readying its new Space Launch System for a return to the moon. "Interest in lunar exploration is really starting up again," Ulrich says. "I think that it's a little bit of a back to the future. It reflects the past with the Apollo missions, but now you're looking back to the future of going to the moon."
---
First Man is in theaters Friday, October 12