Join us weekly as Rotten Tomatoes reports on what's indie features are streaming. From promising releases by new voices to experimental efforts from storied filmmakers – or perhaps the next indie darling to go the distance for end-of-year accolades – we will break it all down for you here each week.
---
For the foreseeable future, the specialty box office and all theatrical releases will be on hold as we all make efforts to socially distance ourselves and reduce the spread of the COVID-19 coronavirus. With that in mind, we have reshaped our Indie Fresh List to include VOD and select drive-in releases. This week we have three horror films one about a killer rideshare, one about a stranded astronaut with a secret, and a punk rock slasher horror-comedy. In our Spotlight section, we have a documentary about a political experiment with the youth of Texas and a chat with the film's directors, award-winning documentarians Jesse Moss and Amanda McBaine. Finally, we have new trailers featuring Daniel Kaluuya and Lakeith Stanfield, Robin Williams, and Janelle Monáe.
---
New This Weekend
---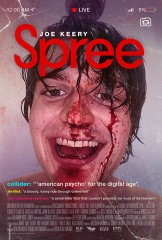 In a film that seems ripped from a host of 2019 headlines, this social media-skewering horror-comedy features a hilarious cast, including Joe Keery in his first major work outside of Stranger Things and SNL alums Sasheer Zamata and Kyle Mooney. Keery plays Kurt, a rideshare driver who goes on a killing spree trying to build his online cred. It's a dark look at the downside of online gratification, and Kerry serves up a complete departure from the wholesome babysitter/monster hunter Steve Harrington. "[I]t's a fine example of a mini-genre we've seen before and will surely see more of soon. ('Gramsploitation? Twitsploitation?) To the extent that it works, much credit goes to Keery, for finding the real human need inside this twentysomething cipher," writes John DeFore of The Hollywood Reporter.

Available August 14 on FandangoNow, Amazon, and iTunes.
---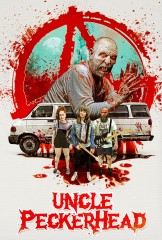 A struggling punk rock band on the eve of their first major tour find themselves paired up with a cannibal hillbilly roadie, calling their lifelong dream of rock-n-roll into question. Instead of juggling groupies, wild parties, and rocking crowds, the band end up dodging graphic murders and dismembered body parts. "Hyperviolent deaths, a hilarious script, and a pitch-perfect cast of lovable weirdos make Uncle Peckerhead the first must-see horror-comedy of 2020," according to Luke Rodriguez of Modern Horror.

Available now on FandangoNow, Vudu and iTunes. 
---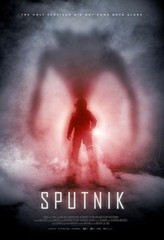 A film set a couple of years after Ridley Scott's Alien hit theaters and at the height of the Cold War, Sputnik is a haunting space tale about a three-man crew that is discovered at the landing site of a spacecraft. One crew member is dead, one is in a coma, and the final member has amnesia. Tasked with curing the astronaut's memory loss and trying to unravel the mystery, an unsuspecting psychologist soon discovers that the crew may have brought something back with them. Mike McGranaghan of Aisle Seat called the film, which harkens back to gory B-movies from the 1980s with a smart update for modern audiences, "intelligent, stylish, and scary," adding, "Director Egor Abramenko delivers all the suspense you'd expect, along with a welcome focus on character, leading to one of the most nerve-rattling genre films I've seen in years."

Available to rent or buy on Vudu, Amazon, GooglePlay, and iTunes.
---
Available to Stream – Spotlight Pick!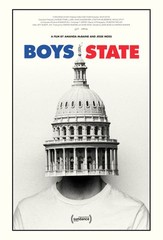 A hilarious and thought-provoking look at the next generation of politics, Boys State follows a long-standing political experiment that gathers thousands of politically passionate 17-year-olds to build a representative government in Austin, Texas. Idealistic, political, and calculating, the film's subjects are a savvy mix of teenage conservatives and progressives, with the main action focusing on the backroom dealings of four boys from diverse backgrounds as they navigate the challenges that face every representative democracy, none more so than the task of electing the highest-ranking executive — Governor. "This extraordinary portrait of a democratic process in microcosm is both a testament to how Washington, D.C. and the rest of the country could achieve bipartisanship as well as a look at what has led to such a fractured political system," writes Jordan Raup of The Film Stage. Recently, Rotten Tomatoes sat down with directors Jesse Moss and Amanda McBaine to talk about the film, how they chose the subjects, and what shooting the documentary taught them about future players in American politics.

These conferences are both male and female; any thought to making Girls State? 
We'd love to make a sequel — or sibling as we call it — to Boys State, about the Girls State program.

How did you go about selecting your subjects? What were you looking for in the sea of thousands of young men? 
We spent three months traveling across the state of Texas, meeting and talking to hundreds of boys. These were fascinating, open-ended conversations. We were seeking diversity in our cast to reflect the true diversity of Texas, but we had no rigid criteria. We were drawn to boys who were smart, ambitious, and politically sophisticated. Each of the three young men we cast beforehand — Steven, Robert, and Ben — had an intangible charisma and complexity that drew us immediately to them. It was our good fortune that they each did so well, and their paths intersected as they moved through the week of Boys State. We met and cast René on day two of the program when he gave his extraordinary speech.

What was the most surprising thing you saw from these young minds, either good and bad?
What surprised us most was the capacity for compromise and the willingness of this largely white and conservative group to support two young, politically progressive men of color, Steven and René, for the highest offices at Boys State. The boys themselves surprised us in their ability to navigate this challenging space, to build power, and summon the "better angels" of the electorate. The opportunity to share this movie with a Sundance audience, to hear them laugh and cry, and to be joined afterward by the young men in the film, and see them celebrated, was a true gift, something all the more precious in this current moment when such social gatherings are not possible.

Best memories from the Sundance premiere and/or winning the Jury Prize?
Winning the Grand Jury Prize at Sundance is something we're still processing. It's a tremendous validation of the story and we are excited that it has helped us elevate this film and
the conversation we hope it provokes.

Texas looks to be a (surprisingly) key state in the 2020 election. What did you see during the doc that would surprise folks about the future of politics in Texas?
We were surprised to see that the Boys State legislature could write, debate, and pass a meaningful background check bill — in a state in which guns are a third-rail political issue. This sensible compromise gives us hope. We were also thrilled to meet Steven and René, who are a small part of the next generation of political leadership in Texas. Their moral purpose, integrity, and passion gives us hope. We've also been moved to see the capacity for honest reflection from both Ben and Robert, and their own true commitment to serving their country in different ways.

What is on your Indie Fresh List? 
Michael Almereyda's Tesla, anchored by Ethan Hawke's terrific performance, is a fascinating, playful portrait of a scientific genius, made by a filmmaker who constantly defies convention. We also loved The Mole Agent, a wonderful Chilean documentary we saw at Sundance. Another recent Sundance favorite is Andrew Cohn's film The Last Shift. Andrew is a documentary filmmaker who made the leap into fiction with an understated but deeply resonant story of an older fast-food worker training his replacement. We also recently enjoyed The Vast of Night, a surprisingly inventive and accomplished low budget sci-fi film.

Boys State will be available to stream August 14th on AppleTV+
---
Along with…
---
New Indie Trailers
---
Antebellum (2020) 30%
Janelle Monáe and Jena Malone star in this historical horror film about a woman who finds herself trapped in the slavery-era Antebellum South.
---
Robin's Wish (2020) 89%
An intimate documentary about the life and legacy of Robin Williams and the tragic details surrounding his death.
---
A documentary on the history of nudity on screen.
---
Judas and the Black Messiah (2021) 97%
Daniel Kaluuya and Lakeith Stanfield star in the story behind Black Panther Party founder Fred Hampton's targeting by the FBI.
---
Thumbnail image by RLJE Films