Join us weekly as Rotten Tomatoes reports on what's indie features are streaming. From promising releases by new voices to experimental efforts from storied filmmakers – or perhaps the next indie darling to go the distance for end-of-year accolades – we will break it all down for you here each week.
---
For the foreseeable future, the specialty box office and all theatrical releases will be on hold as we all make efforts to socially distance ourselves and reduce the spread of the COVID-19 coronavirus. With that in mind, we have reshaped our Indie Fresh List to reflect the specialty box office releases that are newly available on streaming services and VOD. This week we have a horror-comedy about the devil and heavy metal, a horror film set at sea where an unseen force infects the crew, and an Oscar-nominated tale inspired by the Paris riots of 2005. In our Spotlight section, Best Picture winner Parasite is now available to stream on Hulu — just in case you somehow haven't seen it yet.
---
Streaming This Weekend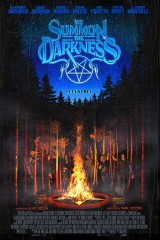 Despite a recent string of serial murders tied to satanism, a trio of ladies head to a metal show and hit it off with a group of guys. Afterward, one of the girls invites them all back to her family's country home for a party, where we eventually discover her father is a fire-and-brimstone preacher who has been famously protesting against all metal music. When the girl's would-be party turns sinister, the palatial estate morphs into a claustrophobic house of horrors. Joe Lipsett of The Spool wrote "We Summon The Darkness is delightfully madcap, zany and enjoyable, with exceptionally memorable and entertaining characters… This satanic, heavy metal horror-comedy is everything… audiences never knew they wanted."

Available April 10 to rent or buy at FandangoNow, Google Play, & iTunes.
---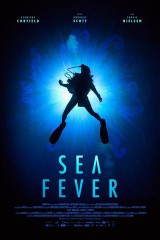 On assignment, an introverted scientist reluctantly boards a ragged fishing boat and is quickly put off by the close-knit crew. While he's aboard the ship, a strange life force infects the crew and they all begin to slowly succumb to the disease. The scientist must somehow gain the crew's trust, find out what is killing them, and discover a way to fight back. Borrowing heavily on early "monster in the mist" films like Alien and The Thing, Sea Fever is a tension-filled tale that writer-director Neasa Hardiman still makes her own. "[Sea Fever] pays homage to some of the great sci-fi horrors, [but] demonstrates enough independence for [it] to stand on its own merits." writes Kat Hughes of The Hollywood News. 

Premieres via live stream on April 9 followed by a filmmaker Q&A; available April 10 to rent or buy on  FandangoNow, Google Play, iTunes, and Vudu.
---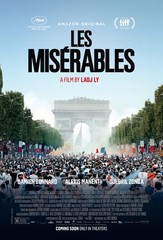 Paris takes center stage in this Oscar-nominated 2019 drama from Ladj Ly. In Montfermeil, where Victor Hugo famously set sections of his novel, Les Misérables follows the events after a community police squad is embroiled in a controversy that has the potential to spur an uprising. As an aerial drone broadcasts all the happenings, various groups within the Parisian suburb join in the fray, and the already volatile situation escalates quickly. "An intense ride and gripping police procedural. Ly takes us to the brink of this reality-based world, where past and present are about to meet the future. And he leaves us there to contemplate," writes Karen Gordon of Orginal Cin.

Available April 10 to rent or buy at Amazon, Google Play, and iTunes.
---
Fresh & Available Now on VOD – Spotlight Pick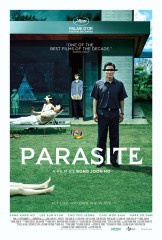 Best Picture winner

Parasite

will finally be available to stream this weekend. The Palme d'Or winner has been available to rent or buy for months but we bet you're quarantined with

someone

who hasn't seen it. An interesting film to watch given the current situation… but avoid spoilers and watch the movie, and then you'll understand. The story follows a low-income family as they try to hustle their way to a better life through their association with an affluent family, and it takes several hilarious twists and turns en route to its dramatic conclusion. "A condemnation of choosing to ignore the inconvenient suffering of your fellow human beings, presented in a series of accomplished visual metaphors that'll make you rethink all sorts of ordinary household objects," writes 

Katie Rife of the AV Club

.

Streaming April 8 on Hulu; available to rent or buy at FandangoNOW, Amazon, Google Play, iTunes, and Vudu.
---
Along with…
---
Thumbnail images by Gunpowder & Sky, Amazon Studios, Saban Films