Join us weekly as Rotten Tomatoes reports on what's opening, expanding, and coming to the specialty box office. From promising releases from new voices to experimental efforts from storied filmmakers – or perhaps the next indie darling to go the distance for end-of-year accolades – we will break it all down for you here each week in Fresh Indie Finds. 
---
This week at the specialty box office, we have a pair of sci-fi horror flicks and a World War II true story. In Color out of Space, Nicolas Cage battles a meteorite that brings a colorful terror to his back yard, and in Zombi Child, a Haitian legend inspires a time-traveling horror tale about "the walking dead." In The Last Full Measure, a DOD official searches for the truth behind a hero's forgotten tale of valor. In our spotlight section, we highlight the Oscar underdog-turned-frontrunner and the undisputed king of our Awards Leaderboard, Parasite, and in our indie trailer section, we have new clips from Ethan Hawke, Anjelica Huston, Stranger Things lead Noah Schnapp, and Riley Keough.
---
Opening This Weekend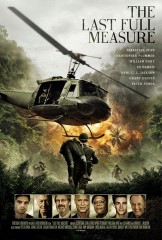 The Last Full Measure tells the dramatic true story of Vietnam War hero William H. Pitsenbarger, who personally saved over 60 men during a rescue mission. His selfless choice to stay rather than take the opportunity to save himself was kept hidden due to an inconvenient history the military wished to keep buried. Bureaucracy and incompetence left his valor unrewarded for over 30 years until a DOD officer is tasked with chronicling the whole story so he can finally recommend giving Pitsenbarger his long-deserved Medal of Honor. Rachel Leishman of The Mary Sue writes the film "focuses more on the soldiers in a way that made me recognize the pain these men faced (and continue to face) after leaving the war and how it never really left them."

Playing New York & Los Angeles this weekend.
---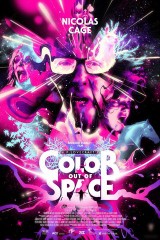 Nicolas Cage reteams with some of the producers of his acid-dipped revenge horror flick, Mandy, in an adaptation of a sci-fi tale from famed author H.P. Lovecraft. Cage plays the patriarch of a family that finds an eerie meteorite has fallen in their back yard. Suddenly, he and his family are infected by a psychedelic force that literally consumes and colors the world around them. Cage, who continues to lean into the B-movie genre and mine Certified Fresh cinematic gems, is in the driver's seat of "a wild ride, teeming with evil energy and grotesque visuals," writes Brian Orndorf of Blu-ray.com.

Playing Albuquerque, Athens, Atlanta, Austin,  Baltimore, Birmingham, Boston, Chicago, Cleveland, Columbus, Dallas, Denver, Detroit, El Paso, Fort Collins, Grand Rapids, Houston, Indianapolis, Jacksonville, Kansas City, Knoxville, Los Angeles, Lubbock, Minneapolis, Nashville, Ithaca, New York, Omaha, Philadelphia, Tempe, Phoenix, Pittsburgh, Portland, Vancouver, Raleigh, Salt Lake City,  San Antonio, San Diego, San Francisco, Santa Fe, St Louis, Tuscon, Washington DC this weekend.
---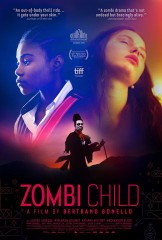 Indie horror director Bertrand Bonello follows up his 2016 breakout hit Nocturama with Zombi Child, a french sci-fi horror take-off on the Haitian legend about Clairvius Narcisse, who was fabled to be a real-life Zombi. Skipping playfully between the time of Narcisse and the present day, the non-linear narrative cleverly comments on how the religion of Voodoo has been stereotyped in mass media and cinema. In addition to the social commentary and the pure horror on screen, Bonello also weaves in a powerful statement on the links between the living and the dead. "Zombi Child is the kind of lithe and lucid dream that gets its tendrils 'round your brain stem so that when all hell finally breaks loose, you can't jolt yourself awake from its grip," writes Robbie Collin of The Daily Telegraph.

Playing New York this weekend. Expanding to Los Angeles, San Fransico, Boston Miami, Seattle, Dallas & Fort Worth soon. 
---
Fresh and Still in Theaters – Spotlight Pick!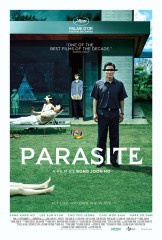 Last week, the Palme d'Or-winning Parasite added 500 theaters and posted a healthy per-screen average despite already playing in theaters for nearly four months. On Tuesday it was announced that a black-and-white edition of the film would also be hitting theaters soon. On the heels of its historic six Oscar nominations and a surprise Best Ensemble win at the Screen Actors Guild Awards, the unlikely Best Picture contender looks to capitalize on the awards momentum and pad its already impressive box office run. Following a low-income family as they try to hustle their way to a better life through their association with an affluent family, Bong Joon-ho's masterful work takes several hilarious twists and turns on the road to its dramatic conclusion. It's "a condemnation of choosing to ignore the inconvenient suffering of your fellow human beings, presented in a series of accomplished visual metaphors that'll make you rethink all sorts of ordinary household objects," writes Katie Rife of the AV Club.

Playing Select Theaters this weekend. 
---
Along with…
---
New Indie Trailers
---
The Lodge (2019) 75% 
The Sundance horror standout The Lodge unveils its second trailer; in it, we learn more about the story, which follows a woman (Riley Keough) left alone with her boyfriend's children who is then tormented to the point of insanity by forces unseen.
---
Waiting for Anya (2020) 43%
Stranger Things lead Noah Schnapp stars alongside Anjelica Huston and Jean Reno in this new WWII drama about a French town that hid Jewish children and helped them escape to Spain during the German occupation.
---
The Truth (2019) 87%
Catherine Deneuve, Juliette Binoche, and Ethan Hawke star in this French familial dramedy from famed Japanese director Hirokazu Koreeda, who helmed last year's Oscar-nominated foreign-language entry, Shoplifters.
---
Thumbnail images by Roadside Attractions, RLJE Films, Film Movement
---
Like this? Subscribe to our newsletter and get more features, news, and guides in your inbox every week.