Join us weekly as Rotten Tomatoes reports on what's indie features are streaming. From promising releases by new voices to experimental efforts from storied filmmakers – or perhaps the next indie darling to go the distance for end-of-year accolades – we will break it all down for you here each week.
---
For the foreseeable future, the specialty box office and all theatrical releases will be on hold as we all make efforts to socially distance ourselves and reduce the spread of the COVID-19 coronavirus. With that in mind, we have reshaped our Indie Fresh List to reflect the specialty box office releases that are newly available on streaming services and VOD. This week in our Fresh picks we have a gritty London crime thriller, a quarter-life crisis comedy, and a thought-provoking documentary about an artist and the man who stole her work. In our Spotlight section, we have the final installment of Rob Brydon and Steve Coogan's comedy travel series.
---
Streaming This Weekend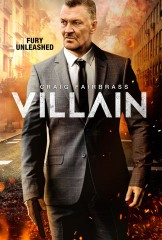 Known for his gruff cockney voice and intimidating stature, veteran character actor Craig Fairbrass has been a recognizable face in action films for over three decades. Keeping with that formula, Fairbrass takes the lead role in Villain, a gritty London crime thriller about an ex-con trying to stay out of trouble and save his criminal brother from ruin. In his feature directorial debut, actor-turned-director Phillip Barantini captures an authentic version of modern-day London "with more depth of character than the usual crime thriller, [which] finds some surprising resonance in between the usual scenes of vicious threats and gruesome violence," according to Rich Cline of Shadows on the Wall.

Available to rent or buy May 22 on FandangoNOW and Vudu.
---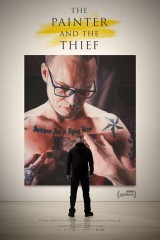 If there was a Stockholm Syndrome for theft, some might argue that artist Barbora Kyusilkova was afflicted with it. When two of her paintings were stolen from an art gallery, she decided to approach and eventually befriend one of the men accused of stealing it. Despite the original sin that brought them together, the artist and the criminal formed an unexpected friendship, with Kyusilkova eventually asking the thief to sit for a portrait. A Sundance award-winner, Benjamin Ree's gripping documentary is "a remarkable, transformative story, in which the director explores the relationship between the subjects, gets to deeper truths and is a soul-stirring, life-affirming watch," writes Leslie Combemale of AWFJ Women on Film.

Available to rent or buy on May 22 on FandangoNOW, Google Play, iTunes & Neon Virtual Cinema.
---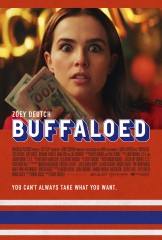 In Buffaloed we follow a twenty-something played by Zoey Deutch who is struggling to get enough cash to leave her hometown. An acceptance letter to her dream school signals her ticket out of town until her hopes are dashed when she realizes she can't afford the tuition. Hellbent on stacking enough cash to get out town, she is suddenly caught of in a web of shady dealings and left with only one choice: scam the scammers. "Buffaloed moves at breakneck speed, led with aplomb by Deutch, who is absolutely magnetic onscreen as the fast-talking, fourth-wall-breaking Peg," writes Hoai-Tran Bui of Slashfilm. 

Available to rent or buy on FandangoNOW, Vudu, Amazon, Google Play, and iTunes.
---
Available Now on VOD – Spotlight Pick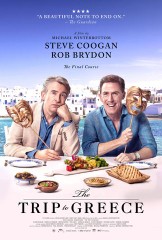 In the final installment of the beloved Trip series starring Ron Brydon and Steve Coogan, the duo travel to all the idyllic locations of the Greek isles. Led by their captivating arguments, history lessons, enviable restaurant outings, and local adventures, the simple concept has lost nothing after four films, four seasons of television, and countless locations. The patter between Coogan and Brydon, framed by director Michael Winterbottom's intimate lens, "is so unforced and natural and not just because this is their fourth go-round. They make you feel as if they are personally connected and enjoy each other's company," writes Bob Bloom of Journal and Courier. 

The Trip to Greece is available to stream now on IFC Film Unlimited and available to rent or buy on Vudu, Amazon, iTunes, and Google Play.
---
Along with…
---
Thumbnail images by Neon, & Magnolia, Sabab Film