Join us weekly as Rotten Tomatoes reports on what's opening, expanding, and coming to the specialty box office. From promising releases from new voices to experimental efforts from storied filmmakers – or perhaps the next indie darling to go the distance for end-of-year accolades – we will break it all down for you here each week in Fresh Indie Finds. 
---
This week at the specialty box office, we find a foreign language masterpiece featuring an Oscar-worthy lead performance, a documentary that revisits one of our most iconic sci-fi films, and another doc that takes unexpected turns as it attempts to unmask the man behind a viral clown video. In our indie trailers section, we have a new clip of the Best Picture frontrunner from Snowpiercer director Bong Joon-ho, Martin Scorsese's long-awaited Jimmy Hoffa mob movie, and a new retelling of a Dickens classic from the director behind The Death of Stalin.
---
Opening This Weekend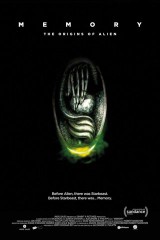 Ridley Scott's Alien was a groundbreaking piece of cinema that redefined the horror and sci-fi genres. Marking the 40th anniversary of the film hitting theaters, a new documentary from director Alexandre O. Philippe (78/52: Hitchcock's Shower Scene) showcases the film's enduring legacy and the filmmakers that helped shaped its brilliance. Featuring interviews from Tom Skerritt, Veronica Cartwright, Roger Corman, and previously unreleased archival footage, this new documentary includes original story notes, rejected designs and storyboards, and the original script from 1971, titled Memory. Justin Chang of the Los Angeles Times called the tribute "a well-mounted peek behind the scenes of Ridley Scott's 1979 science-fiction masterpiece… more interested in what you can see, as well as what you cannot unsee."

Playing Los Angeles, New York, Chicago, Columbus, Kansas, New Orleans, Minneapolis, Denver, Springfield, Phoenix, San Diego, San Fransico, Seattle, Portland, Sante Fe, and Washington DC this weekend; and available on on VOD.
---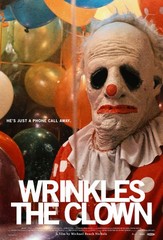 There's a certain high-profile clown movie in theaters this weekend that will make headlines and likely rake in a ton of cash, but a quiet documentary about another clown should not be overlooked. In 2014, a grainy video of a clown emerging from a girl's bed compartment as she sleeps gave birth to one of the most popular creepy-pasta (internet lore) videos in YouTube history. For Wrinkles the Clown, director Michael Beach Nichols takes a look at the sensation surrounding the viral phenomenon, how we reacted to it, and the expected twists and turns the narrative took over the past five years. After a raucous debut at Fantastic Fest a couple of weeks ago, the unexpected doc has had critics buzzing. Adam Patterson of Film Pulse called it "an entertaining documentary that explores both a wildly successful social experiment and the reasons behind its universal fascination."

Playing New York, Los Angeles, Boulder, Birmingham, Baltimore, Columbus, Eugene, Ithaca, Milwaukee, Phoenix, Portland, Santa Fe, Seattle, Tucson, Winston-Salem, and major markets in Florida this weekend; and available on VOD.
---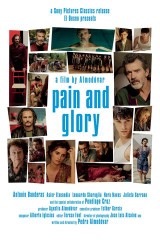 Antonio Banderas is finally getting his due and we couldn't be happier. He and Pedro Almodóvar have a long history of collaboration, and now in their eighth team up, they have crafted their most highly acclaimed film. Playing in Almodóvar's signature style of auto-fiction (autobiographical fiction), Pain and Glory follows Banderas as an aging director, who has been sidelined by chronic back pain, reflecting on his filmography, frequent collaborators, and, more importantly, his youth and those first sparks of inspiration. The result has netted both Banderas and the Bad Education director rapturous reviews since the film's Cannes Film Festival premiere earlier this year. Katie Walsh of Tribune News Service said of Almodóvar, "Working with the legends of his long career to operationalize his past, [he] crafts a singularly unique and medium-specific autobiography in which cinema is inextricably linked to his own story, to his heart, soul, and body."

Playing New York and Los Angeles this weekend; expanding to more screens on October 10. 
---
Fresh and Still in Theaters
Spotlight Pick! – OPENING WIDE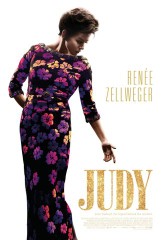 Now in wide release! Renée Zellweger is riding high in her first musical since her Oscar-winning performance in Chicago. The Bridget Jones star recently re-emerged after a self-imposed hiatus and has been dominating the awards conversation since Judy debuted at the Telluride Film Festival earlier this month. Zellweger vanishes into her role as Judy Garland in the film, which focuses primarily on the tragic star's final days and a sold-out comeback tour in London. From the voice to the mannerisms, nothing is out of place in this intimate portrait of the American icon. Joey Magidson of Hollywood News raved, "This is Renée's show, through and through. She's terrific in the role and you almost instantly forget you're watching her. Zellweger inhabits Garland perfectly."
---
Along with…
---
New Indie Trailers
Parasite (2019) 99%
The 2019 Palme d'Or-winning socio-political satire from Snowpiecer director Bong Joon-ho about privilege, poverty, and their mutual co-dependence releases a second new trailer.
---
Scandalous: The Untold Story of the National Enquirer (2019) 83%
This new documentary takes a behind-the-scenes look at one of the most infamous tabloids in American history, The National Enquirer. 
---
The Irishman (2019) 95% 
Robert De Niro, Joe Pesci, and Harvey Keitel unite together with Al Pacino for the first time in Martin Scorsese's long-awaited epic gangster flick about the man who allegedly killed Jimmy Hoffa.
---
The Personal History of David Copperfield (2019) 92% 
Dev Patel stars as the eponymous David Copperfield in this hilarious re-telling of Charles Dickens' classic, courtesy of the writer-director that brought us The Death of Stalin and TV's Veep.
---
Like this? Subscribe to our newsletter and get more features, news, and guides in your inbox every week.