Join us weekly as Rotten Tomatoes reports on what's opening, expanding, and coming to the specialty box office. From promising releases from new voices to experimental efforts from storied filmmakers – or perhaps the next indie darling to go the distance for end-of-year accolades – we will break it all down for you here each week in Fresh Indie Finds. 
---
This week at the specialty box office, we have new documentaries on '60s icons of fashion and dance and the latest from The Thin Red Line director Terrence Malick about an unsung World War II hero. In our spotlight section, we bring back Linda Ronstadt's bio-doc, and in our indie trailer section, we have new clips from Josh Hartnett and Ozark star Julia Garner.
---
Opening This Weekend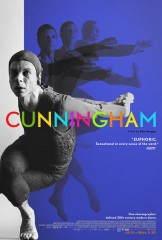 Experimental avant-garde choreographer Merce Cunningham was at the forefront of a revolution. Over 70 years of work with collaborators like Alvin Ailey, Andy Warhol, and countless others, he reshaped what it means to dance with one guiding principle: any movement is possible. This week, an immersive new 3D documentary featuring a non-traditional narrative style chronicles his career, collaborators, and innovations. Kevin Lee of Film Inquiry said of Alla Kovgan's film, "Sometimes you don't need a narrative in your documentary. Sometimes your silver bullet is so powerful that it speaks for itself. In the case of Cunningham, that silver bullet is the dance choreography."

Playing New York and Los Angeles this weekend.
---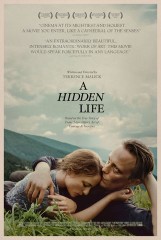 Terrence Malick returns to form in this visually stunning World War II epic on life, religion, and fanaticism, based on the true-life story of Franz Jägerstätter, a conscientious objector who refused to fight for the Nazis and was threatened with treason and execution. Zhuo-Ning Su of Award Daily writes, "Malick's approach to profiling Jägerstätter is so far removed from the typical tropes of cinematic biographies, to call it that seems to almost cheapen the effort. "

Playing New York and Los Angeles this weekend. 
---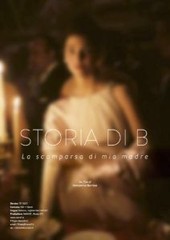 A captivating and peculiar examination of a reluctant documentary subject. Benedetta Barzini was an iconic fashion model in the 1960s — a muse to Warhol, Dali, Pen, and Avedon. She disappeared from the public spotlight at 75 years old and retreated to the remote areas of the world, far removed from anyone who knew her. Her son, documentarian Beniamino Barrese, chronicles her self-imposed disappearance and secretly records her, despite her constant effort to prevent him from capturing her on film. The result is a blend of found-footage guerilla documentary tactics mixed with a loving tribute of a son to his mother that J. Don Birnam of Awards Circuit called "an intimate, beautiful and evocative documentary about the life and thoughts of an inherently fascinating, cantankerous, and progressive woman who, in her old age, just wants to disappear."

Playing New York and Los Angeles this weekend.
---
Fresh and Still in Theaters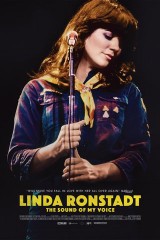 – Spotlight Pick 

 

Linda Ronstadt trended on social media last weekend, so we thought now would be a great time to remind everyone that she has a brilliant bio-doc still in theaters. As a musician, Ronstadt has been an icon for decades; her voice, ambition, and creativity have given us some of the most famous recordings in modern music. This documentary examines her life, from her humble beginnings singing Mexican canciónes with her family to the 1970s and early 1980s, when she became the first artist to top the Pop, Country, and R&B charts simultaneously. Ronstadt's career came to an abrupt halt when a Parkinson's disease diagnosis robbed her of her singing career and the world of one of the best voices ever to perform. A.O. Scott of The New York Times said of Ronstadt, "She shows herself to be one of its indispensable interpreters, as a vocalist and also as a thinker — covering a sprawling landscape with elegance, passion and insight."

Playing on limited screens this weekend.
---
Along with…
---
New Indie Trailers
The Assistant (2019) 93%
Ozark star Julia Garner stars in a film about the pre-#MeToo film industry as told through the eyes of a young assistant to a predatory Hollywood producer.
---
Invisible Life (2019) 94%
An Oscar Foreign Language hopeful about two inseparable sisters who live their lives apart yet are unavoidably linked through time.
---
Inherit the Viper (2019) 45%
Josh Hartnett stars in this rural thriller about a backwoods drug-dealing family who are put in a battle against the clock when a drug deal goes wrong.
---
Thumbnail images by Kino Lorber, Magnolia Pictures & Magnet Releasing, Fox Searchlight Pictures
---
Like this? Subscribe to our newsletter and get more features, news, and guides in your inbox every week.