Join us weekly as Rotten Tomatoes reports on what's opening, expanding, and coming to the specialty box office. From promising releases from new voices to experimental efforts from storied filmmakers – or perhaps the next indie darling to go the distance for end-of-year accolades – we will break it all down for you here each week in Fresh Indie Finds. 
---
This week at the specialty box office, we have a feature film continuation of the Breaking Bad saga, a director's cut and re-release from Francis Ford Coppola, a foreign language masterpiece that's a leading contender for Best Picture, and an epic retelling of the early days of Henry V and the Battle of Agincourt featuring Timothée Chalamet as Henry and Robert Pattinson as his French rival the Dauphin. In our indie trailers section, we have new clips from Ian McKellen and Helen Mirren and a Netflix action caper courtesy of Ryan Reynolds and Micheal Bay.
---
Opening This Weekend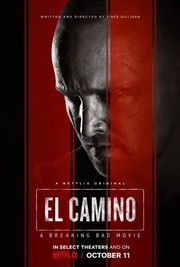 Netflix quietly released a trailer for El Camino: A Breaking Bad Movie, easily one of the most anticipated events of the year, a few weeks ago, and the internet exploded. The production was kept so quiet that nothing was known of it before the first trailer dropped. One of the most popular television shows of the 2000s, Breaking Bad has built a television universe, with the original series and its spinoff, Better Call Saul. El Camino is the first Breaking Bad theatrical effort, and it looks to follow co-lead actor Aaron Paul's Jesse Pinkman after the events of the first series. Little is known of the plot, but what we do know we have detailed here. What we suppose from the trailers and cast interviews is that the film will follow Jessie after he escapes his imprisonment and tries to make his way to safety while on the run from the police and former foes.

Playing select theaters this weekend; available on Netflix October 11th.
---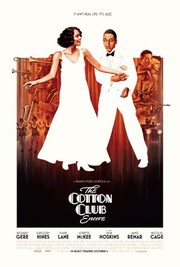 Francis Ford Coppola had long said his biggest regret was not the disappointing reception The Godfather Part III but rather the studio interference he allowed for his '30s period piece The Cotton Club. Released in 1984 and starring Richard Gere and Gregory Hines, the gangster tale followed musicians and patrons at the famed New York Cotton Club. Studio execs, who felt the film wouldn't perform in theaters with its primary focus on the Black characters, pressured Coppola to feature the white actors over the Black actors, and the end product resulted in an epic box office bomb and a Razzie nomination. It was a mixed bag to be sure, as the original film also netted two Oscar nominations and is currently rated 75% on the Tomatometer. This new release of The Cotton Club Encore attempts the right the wrongs of that first effort. "Might also be called The Cotton Club Transformed, because this cut makes a film that felt like a failure into one of Coppola's very best pictures," writes Dan Callahan of The Wrap.

Playing New York, Los Angeles, Atlanta, Boston, Chicago, Denver, Minneapolis-St. Paul, Philadelphia, San Diego, San Francisco, & Washington DC this weekend; expanding to more screens on October 18.
---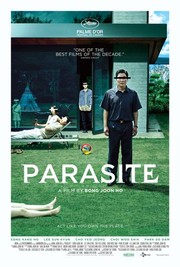 Palme d'Or winner Parasite is finally hitting theaters. Since its debut in May on the French Riviera at the Cannes Film Festival, the Korean socio-thiller has topped our list of the best films of 2019. It's still rated Certified Fresh at 100% on the Tomatometer, and critics are heralding the latest effort from Snowpiecer director Bong Joon-ho as his best yet. Following a poor family trying to hustle their way to a better life through their association with an affluent family, the tale takes several hilarious twists and turns on the road to its dramatic conclusion. Dripping with social commentary, the film (like much of the Korean director's filmography) examines our socioeconomic norms and prosecutes their hypocrisy. "A condemnation of choosing to ignore the inconvenient suffering of your fellow human beings, presented in a series of accomplished visual metaphors that'll make you rethink all sorts of ordinary household objects," writes Katie Rife of the AV Club.

Playing New York and Los Angeles this weekend; expanding to more screens on October 18. 
---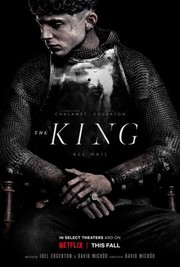 Timothée Chalamet is poised for another outstanding year, starring in Greta Gerwig's highly anticipated Little Women adaptation alongside Soairse Ronan, Florence Pugh, and Meryl Streep, but he also has this new epic from Netflix. The Call Me By Your Name actor dons a British accent and a bowl haircut to embody famed English monarch Henry the V for co-writer/director David Michôd, starring opposite Joel Edgerton (who also co-penned the script) and Robert Pattinson. A royal war story that brings a different take on the life of Henry V, The King follows 'Hal' through his wayward youth to his unexpected coronation, concluding with his triumphant victory at the Battle of Agincourt. Jak-Luke Sharp of Film Inquiry raves, "Fabulous performances from Edgerton and Chalamet coupled with terrific cinematography cement this as a strong effort."

Playing New York and Los Angeles; available on Netflix November 1st.
---
Fresh and Still in Theaters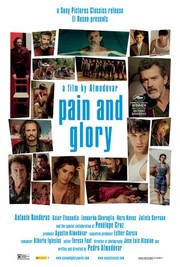 – Spotlight Pick! 

Playing in only four theaters, Pedro Almodóvar's new film pulled in an impressive per-screen average last week and is set to expand to more screens this weekend. That's right, Antonio Banderas is back, finally getting his due, and we couldn't be happier. He and Almodóvar have a long history of collaboration, and now in their eighth team up, they have crafted their most highly acclaimed film. Playing in Almodóvar's signature style of autobiographical fiction, Pain and Glory follows Banderas as an aging director, who has been sidelined by chronic back pain, reflecting on his filmography, frequent collaborators, and, more importantly, his youth and those first sparks of inspiration. The result has netted both Banderas and the Bad Education director rapturous reviews since the film's Cannes Film Festival premiere earlier this year. Katie Walsh of Tribune News Service said of Almodóvar, "Working with the legends of his long career to operationalize his past, [he] crafts a singularly unique and medium-specific autobiography in which cinema is inextricably linked to his own story, to his heart, soul, and body."

Playing New York, Los Angeles, Chicago, Washington DC, San Fransico this weekend; expanding to more screens on October 18. 
---
Along with…
---
New Indie Trailers
Everybody's Everything (2019) 100%
A behind-the-scenes concert documentary that follows the meteoric rise and tragic early death of hip-hop artist Lil Peep.
---
The Good Liar (2019) 63% 
Ian McKellen stars in this drama, based on the popular novel, as a murderous con-man who may have met his match when he tries to con a rich socialite played by Helen Mirren for "one last job."
---
6 Underground (2019) 36% 
Ryan Reynolds leads an elite group of "ghost" heist men in the new action flick from Deadpool writers Rhett Reese and Paul Wernick and directed by Transformers helmer Michael Bay.
---
Like this? Subscribe to our newsletter and get more features, news, and guides in your inbox every week.