This weekend at the movies, we've got an eventful trip to Europe for a young superhero (Spider-Man: Far from Home, starring Tom Holland and Jake Gyllenhaal) and an eventful trip to Europe for a young couple (Midsommar, starring Florence Pugh and Jack Reynor). What are the critics saying?
---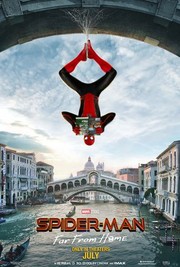 Although Avengers: Endgame feels like the spiritual end (it's right there in the title, after all) of the epic story that began with Iron Man back in 2008, the MCU's so-called "Phase Three" was always meant to conclude with the follow-up to 2017's Spider-Man: Homecoming. Tom Holland returns as Peter Parker, who heads out with his classmates on a school trip to Europe, hopeful that he can leave the hero business behind for once. Of course, good old Nick Fury (Samuel L. Jackson) turns up asking him for help, and he's asked to team up with another man with superpowers (Jake Gyllenhaal) to save the world from a number of elemental monsters. Critics say Spider-Man: Far from Home is a worthy step forward from Endgame that utilizes a potent blend of humor, teen romance, and action to reassure fans the MCU is in good hands. Sticky, webby hands, to be specific.
---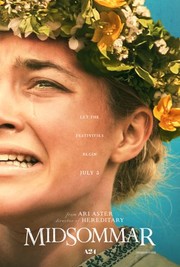 A lot of moviegoers were resistant to the terrifying allure of Ari Aster's debut feature, last year's Hereditary, but the film was a critical and commercial success that marked Aster as a fresh voice in the horror genre. Enter Midsommar, the writer-director's sophormore effort, which transports audiences to a sun-kissed Swedish paradise where a young couple (Florence Pugh and Jack Reynor) on vacation with friends must come to terms with their crumbling relationship… and a cult of initially pleasant, unquestionably dangerous locals. Critics say Midsommar doesn't quite hit the hight notes of Hereditary, but it's similarly well-crafted, ambitious, and anchored by a powerhouse performance by its lead actress. It's also likely to be just as divisive as Hereditary, and it's not for the faint of heart, but if you've got the stomach for it, you may find it rewarding.
---
What's New on TV
Vibrant and charming, Stranger Things transforms itself into a riveting — if familiar — summer ride that basks in its neon-laden nostalgia without losing sight of the rich relationships that make the series so endearing.
---
Also Opening This Week In Limited Release
---
Like this? Subscribe to our newsletter and get more features, news, and guides in your inbox every week.