Pierce Brosnan has a long history of breaking hearts and taking names. Remington Steele and James Bond are two household names brought to life by Mr. Suave-and-Debonair himself. He's charmed his way onto screens large and small, not only as those two impressive guys, but also in films like Mrs. Doubtfire, The Thomas Crown Affair and The Matador.  His latest film, No Escape, is out tomorrow on Blu-Ray, DVD, and On Demand. His thoughts on the films that most inspired him, though, are right here:
---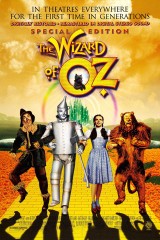 I did it as a musical when I left drama school. Back in '76, I did it as a Christmas pantomime [laughing] and so the  movie is kind of indelible in my head. I wish I could say I played one of the main roles. I was just a chocolate tree.
RT: That's inspiring for the rest of us, just so you know.
[laughing] Yeah, I made the props for the cast and I made cups of tea and I put the posters up and I watched the movie endlessly because I'd been trained as a method actor — deep in the method, you know — I was deep into my chocolate tree. I was a chocolate tree, a dancing skeleton, and a jitterbug. I don't know, the movie just kind of stuck with me. And it was a movie that I skated over when it would come on Sunday afternoons after the Sunday roast in England. But somehow it connected with me and I just think it's a magnificent film — brilliantly orchestrated and performed by them all. And "If I Were King of the Forest" is one of my favorite songs. Just the magic of it, and it's a bit terrifying as well — flying monkeys — it's pretty scary.
RT: That's true; it's one of the scarier moments of many films. You don't realize how scary that movie can be because of how grotesque films have gotten lately. That was truly terrifying, especially for kids.
Yeah, back then, that was a big jolt to the system to see those little f—ers come down and try to grab your dog.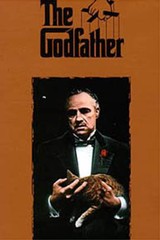 Huge fan of Marlon Brando. For this man to come out of the shadows playing Don Corleone was just captivating. And it never disappoints; to this day it doesn't disappoint. That movie is still a spectacle of Americana storytelling with a performance by him which is just inspiring. And he was an inspiring actor, he was certainly somebody who I still go back and watch and… the music, the story, the whole trilogy — It was very much connected to my youth as a young man about to go off to drama school.
RT: So that inspired you to do what you do?

Yes. I mean, Brando was one of many — Montgomery Clift, Spencer Tracy, Cary Grant, Paul Newman, Warren Beatty, Robert De Niro. When you're moved emotionally by an actor, you want to be like them, you want to be up there, just that innocent dream that I had as a young man to make movies, to be a part of movies, never in my wildest dreams thinking I was going to come close to it. And it still has that allure. You still — you know, how it goes as an older man, you see young… I saw Brooklyn the other day with Saoirse Ronan and Emory Cohen, this young fellow — the two of them together were just breathtaking, brilliantly real. [laughs] Same with Michael Shannon in 99 Homes, and Andrew Garfield. It's good, it's great.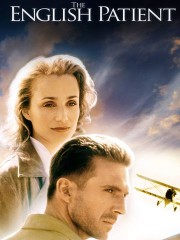 Ralph [Fiennes] is a spectacular actor. I just love the romance of the film. The soundtrack — when you have great acting and great story and a soundtrack, it just always cuts to the marrow of your senses, so to speak. And you know both those films — well actually, those three films have soundtracks which are very memorable.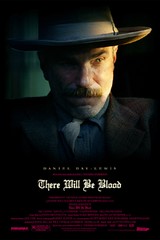 What other great films are there? Ah, for God's sake, There Will Be Blood and No Country For Old Men. I saw those films that year, back to back. Just outstanding work by director, writer, producers, actors. Captivating, both men: Javier Bardem and Daniel Day Lewis — just iconic. Every time he steps on the stage, you know, you can't take your eyes off the guy. And both films sit on the bookshelf as bookends, really, to that special year of film making.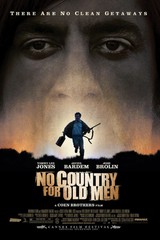 RT: Is there one that you think ranks a little bit higher?
I can't really say one ranks higher than the other because they're on par with each other. I mean the Coen brothers' unique landscape of film-making — they have such a versatile touch, and such a unique way of telling their stories. I wouldn't want to rank one above the other because they're both impressive movies and movie experiences.
---
Kerr Lordygan for Rotten Tomatoes: What can you talk about that you're working on next?
Brosnan: I'm about to go off and do a movie with Martin Campbell here and the end of the week in London. And Jackie Chan. It's a piece called The Foreigner, and it's a thriller, and it's — for Jackie — a wonderful part. A man whose life is torn apart by the IRA and a bombing. I play the Northern Irish Minister who's trying to keep the peace accord together.
RT: So you're a good guy.
Brosnan: Yeah, I believe I'm a good guy. So that's where you'll find me right now, just pulling that together.
---
No Escape will be available on Blu-Ray, DVD and On Demand Nov. 24th.