A teenage trained assassin, couples in peril (in love and otherwise), and a pale tourist are among the characters hitting Amazon Prime Video in July. Season 2 of the Amazon original series Hanna sees the lethal teen return to rescue a friend and fight the system trying to control her, while Certified Fresh movies landing on the streamer this month include Big Fish, Buried, Marianne & Leonard: Words of Love, Midnight in Paris, Nick and Norah's Infinite Playlist, Panic Room, Rabbit Hole, and Starting Out in the Evening. Read on to find out if there's a worthy binge awaiting you, starting with a few top picks.
---
HIGHLIGHTS
---
---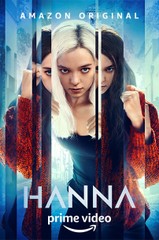 Description: 
In season 2, Hanna is drawn out of hiding when her only friend, Clara, is recaptured by the Utrax organization and taken to a new facility, The Meadows. To rescue Clara, Hanna needs the help of her previous nemesis, troubled CIA agent Marissa Wiegler, who begins to see Hanna as the daughter she never had. As Hanna delves deeper into the elusive world of The Meadows and meets others just like her, she begins to question where she truly belongs.
Premiere Date: July 3

---
---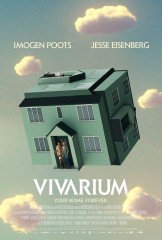 Description: 
Tom and Gemma (Jesse Eisenberg and Imogen Poots) are looking for the perfect home. When a strange real-estate agent takes them to Yonder, a mysterious suburban neighborhood of identical houses, Tom and Gemma can't leave quick enough. But when they try to exit the labyrinth-like housing development, each road takes them back to where they started. Soon, they realize their search for a dream home has plunged them into a terrifying nightmare, in this taut thriller filled with white-knuckle suspense.
Critics Consensus: Vivarium may confound almost as often as it intrigues, but this well-acted sci-fi/horror hybrid has interesting ideas — and explores them with style.
Premiere Date: July 11

---
---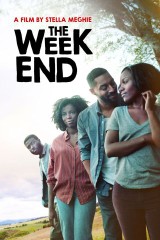 Description: 
Stand-up comedian Zadie (Sasheer Zamata) is still reeling from her last breakup three years ago, but is trying to stay friends with her ex-boyfriend Bradford (Tone Bell). She invites him on a weekend trip to her judgmental mother Karen's (Kym Whitley) country B&B and he brings his new girlfriend Margo (DeWanda Wise) along with them. Their awkward love triangle gets complicated by the arrival of handsome and newly single guest Aubrey (Y'lan Noel).
Premiere Date: July 15

---
---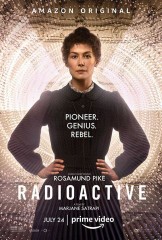 Description: 
Critics Consensus: Radioactive's flawed script and counterproductive storytelling choices are offset by Rosamund Pike's central performance in a sincere tribute to a brilliant scientific mind.
Premiere Date: July 24

---
---
Description: 
In
The Pale Tourist
, Gaffigan boldly goes where no stand-up comedian has gone before: everywhere. The two hour-long specials were filmed as part of Gaffigan's The Pale Tourist worldwide tour, in which he traveled the world — in each country meeting people, eating the food, and learning a bit about the history. He would then transform those experiences into a stand-up set of all-new material and perform it for locals and expatriates, before heading on to another destination and doing it all over again.
Premiere Date: July 24

---
Related: The Best Shows on Amazon Prime Video
---
$ NEWLY AVAILABLE TO RENT/BUY ON AMAZON VIDEO
* AMAZON ORIGINALS
Available 7/1
Movies
52 Pick-Up (1986) 53%
Ali (2001) 68%
An Eye for an Eye (1966)
Anaconda (1997) 41%
Big Fish (2003) 75%
Bug (1975) 38%
Buried (2010) 87%
Cold War (2012)
Edge of Darkness (2010) 55%
Flashback (1990) 40%
Hitch (2005) 69%
Hollowman (2000)
Iron Eagle IV (1995)
Megamind (2010) 73%
Midnight in Paris (2011) 93%
Nick and Norah's Infinite Playlist (2008) 75%
Panic Room (2002) 76%
Phase IV (1974) 53%
Pineapple Express (2008) 68%
Rabbit Hole (2010) 87%
Sliver (1993) 15%
Spanglish (2004) 54%
Starting Out in the Evening (2007) 88%
The Bounty (1984) 74%
The Devil's Rejects (2005) 55%
The Eye (2008) 22%
The Eye 2 (2004)
The Forbidden Kingdom (2008) 63%
The Inevitable Defeat of Mister & Pete (2013) 84%
Series
1 Channels sampling: the first season of these subscription-channel series are available to Prime members this month.
Antiques Roadshow: Season 17 (2013) -- (PBS Living)1
Arthur: Season 1 (1996) -- (PBS Kids)1
Bates Around the World: Season 1 (UP Faith & Family)1
Beyond the Pole: Season 1 (2019) -- (Urban Movie Channel)1
Frankie Drake Mysteries: Season 1 (2017) 100% (PBS Masterpiece)1
Hidden: Season 1 (2018) 83% (Acorn TV)1
() -- (Pantaya)1
Lego City Adventures: Season 1
The Lone Ranger: Season 1 (1949) -- (Best Westerns Ever)1
Modus: Season 1 (2015) -- (PBS Masterpiece)1
Public Enemy: Season 1 (Sundance Now)1
Suits: Season 9 (2019) 83%
The Adventures of Ozzie & Harriet: Season 1 (1952) -- (Best TV Ever)1
---
Available 7/3
Hanna: Season 2 (2020) 93%*
---
Available 7/6
The Fosters 97% Seasons 1-5
---
Available 7/7
The Tourist
(2010)
21%
---
Available 7/11
Vivarium
(2020)
73%
---
Available 7/15
Shakuntala Devi: The Human Computer
The Weekend (2018) 87%
---
Available 7/17
Absentia: Season 3*
---
Available 7/19
Marianne & Leonard: Words of Love
(2019)
79%
---
Available 7/24
Radioactive (2019) 63%*
If You Give a Mouse a Cookie*
() *
---
Available 7/27
Good Deeds
---
Available 7/29
Animal Kingdom: Season 4
(2019)
--