The new season of The CW's superhero shows – colloquially known as "The Berlantiverse" in honor of executive producer Greg Berlanti – has finally arrived and with it a number of new characters from the endless library of DC Comics characters. Since the first season of Arrow, Belanti and fellow EPs Marc Guggenheim, and Andrew Kreisberg have delighted themselves, and fans, with their deep pulls from the DC library, and with each year, the additions become more and more surprising for fans of obscure DC characters.
Let's take a look at some of the new these new faces who will have a major impact on Supergirl, The Flash, Arrow, and DC's Legends of Tomorrow this season.
---
Supergirl: Morgan Edge
In the third season premiere of Supergirl, Morgan Edge (Adrian Pasdar) first appears as a construction tycoon who aided National City in rebuilding after the Daxamite attack. But his seeming altruism was immediately questioned by Lena Luthor (Katie McGrath) and James Olson (Mehcad Brooks). In retaliation for CatCo's critical view of his role in town, he threatened to buy the company. The move, had it been successful, would've brought Edge closer to his comic book counterpart.
Created by Jack Kirby in the pages of Superman's Pal Jimmy Olsen #133, Edge was the president of the Galaxy Broadcast System and owner of Metropolis TV station WGBS. In his first appearance, he was tied to Metropolis crime organization known as Intergang (itself tied to perennial DC bad guy Darkseid), but it was soon revealed he was merely a crook posing as Edge.
He eventually bought the Daily Planet and transferred Clark Kent to WGBS, where he became on on-air reporter and news anchor. Though often critical of Superman, Edge was friendly with Kent and other members of the WGBS news team; rarely appearing as more than a modern corporate version of Perry White.
Following the 1985 reboot of DC's mainstream universe, Edge remerged as a true antagonist making a deal with Darkseid's lacky DeSaad and building up a new version of Intergang. He was eventually exposed by Cat Grant and Clark Kent, but reappeared every so often to create trouble for Superman and his friends. One of his last jobs before DC rebooted their universe again in 2011 was as an anti-Kryptonian media pundit. He also funded the Superman Revenge Squad, a move the Pasdar version will no doubt make as his conflict with Supergirl (Melissa Benoist) becomes personal.
---
Supergirl: Reign
But Edge wasn't the only antagonist introduced in this week's episode. Odette Annable's seemingly innocent single mother has a surprise in store for herself and everyone in National City: She's the Kryptonian worldkiller known as Reign.
A relatively new addition to the cannon, she first appeared in 2012's Supergirl (Vol. 6) #5. Aided by three other worldkillers – humanoid bioweapons designed by Kara's father Zor-El – she confronted Supergirl in the remains of Argo City demanding answers about her creation. Having no knowledge to share, Supergirl fought her to a standstill; both in Argo City and on Earth. With the worldkillers close to defeat, Reign withdrew from the planet while warning Kara that her group were not the only worldkillers in the galaxy.
It is unclear if the show's version of Reign will also be the product of Zor-El's work or part of that strange Kryptonian cult we saw at the end of season 2. What is clear is that she shares her comic book counterpart's lack of understanding about herself. Based on her few scenes in the season 3 premiere, Reign isn't even aware that she's Kryptonian.
---
The Flash: The Thinker
Responding to criticism, the producers of The Flash chose to move away from speedsters as Barry's (Grant Gustin) major opponent in season 4. Instead of the Black Flash or another member of the Thawne family, Clifford DeVoe (Neil Sandilands) and his supreme intelligence presents The Flash with a new challenge: strategizing instead of outrunning.
DeVoe first appeared in 1943's All-Flash #12 – Flash fact: There was never an actual The Flash #1 until 1987 – wherein we learned he was a district attorney who turned to alcohol and eventually providing alibis for the Keystone City mob. He eventually used his great intelligence to become the leader of the mob, adopting "The Thinker" as his moniker, before being stopped by Jay Garrick, the Golden Age Flash.
The two would become arch-rivals with DeVoe turning to science to outsmart Garrick. One of DeVoe's most important devices was his Thinking-Cap, which allowed him to project his mental energies. After making Keystone City and its inhabitants disappear for decades with the Thinking-Cap, it eventually gave him cancer. In an odd twist, Garrick offered to help find a cure, but DeVoe chose to die instead.
In the modern DC Universe, The Thinker is an unnamed inmate at Belle Reve prison. His incredible intelligence forces his body to prematurely age and is willing to offer his services to anyone who can provide him with a new body immune to aging.
Beyond the visual similarities to the current Thinker, it remains to be seen how much of the character's comic book past will inform Sandilands's version of DeVoe. It is possible they both share an intention to fix everything The Thinker sees wrong with humanity. But whatever his plan, it's clear he needs Barry Allen in circulation to do accomplish it.
---
Arrow: Richard Dragon
While Barry faces the brain of DeVoe on The Flash, Arrow's Ollie (Stephen Amell) will be pitted against the brawn of Ricardo Diaz Jr. (Kirk Acevedo), the Berlantiverse version of DC Comics' favorite martial arts instructor Richard Dragon. Intended to cash in on the kung-fu movie craze at the time, the character debuted in Denny O'Neil's 1974 novel Dragon's Fists. O'Neil brought him to comics in the pages of the fabulously named Richard Dragon, Kung Fu Fighter series for DC. Across the novel and the series, Dragon fought alongside eventual Bronze Tiger Ben Turner for an organization known as G.O.O.D. and trained the assassin known as Lady Shiva. After the series ended, Dragon became a supporting character in O'Neil's 1980s series The Question and appeared in other titles whenever a character needed to learn martial arts. Shiva eventually enticed him to join the competitive fighting circuit even as he tried to atone for previous sins.
The New 52 version of the character more closely resembles his Arrow counterpart. Debuting in Green Arrow (Vol. 5) #23, Richard Diaz Jr. was the son of a Seattle crime boss Oliver and Diggle defeated sometime in the past. Wanting back what his father lost, Diaz trained under a man named Richard Dragon, eventually killing him and taking the name as his own. Returning to Seattle, he began to unite the disparate crime elements in the city.
Considering Diaz stole the name from another Richard Dragon, it leaves one to wonder if the other version of the character may show up on Arrow at some point. Executive producer Marc Guggenheim has made no secret of his love for O'Neil's Question and the original Richard Dragon was a big part of that book. If he shows up, maybe he can teach Oliver and thing or two about fighting Diaz. Maybe he'll even bring The Question with him.
---
Legends of Tomorrow: Isis
But not all the new additions are aligned with comic book–style evil. Though she's yet to appear, there will be a new Legend aboard the Waverider this year: Zari Adrianna Tomaz. According to early descriptions of the character, she is a hacker from 2046 with plenty of anger toward the Legends' management of time. When Zari debuts on Legends of Tomorrow, it will be something of a homecoming, as the character she was loosely based on began in that medium.
Created by Lou Scheimer, Norm Prescott, and Richard Rosenbloom for the mid-1970s television series The Shazam!/Isis Hour, Andrea Thomas (JoAnna Cameron) was also known as The Mighty Isis, whose half-hour adventures shared a timeslot with DC's Captain Marvel; a character whose copyright situation is so strange, he's mainly known as Shazam these days. She also appeared in a licensed comic book published by DC Comics at the time.
While The Mighty Isis disappeared from television screens, DC created their own Isis during 2006's weekly series 52. In honor of the television character, she was named Adrianna Tomaz, but had a very different life from the one Andrea Thomas enjoyed. Tomaz was introduced as an Egyptian refugee bought by Intergang as a gift for the ruler of Kanhdaq, Captain Marvel's archfoe Black Adam. Finding the notion of enslaving a woman intolerable, he punished the Intergang representatives and freed Tomaz. She immediately began to criticize his governing of Kanhdaq.
But instead of punishing her, he listened and began to change his outlook on the world. Recognizing her as a possible reincarnation of Egyptian Pharoah Hatshepsut, he convinced Captain Marvel to confer on her the powers of Isis. The pair began to alleviate some of the suffering they encountered in the Middle East and eventually fell in love.
Unfortunately, such relationships are hard to maintain in superhero worlds. Isis would suffer a tragic death and two difficult resurrections before the entire DC Universe rebooted in 2011. Following the reboot, she was spotted as a protestor-turned-resistance fighter in a US-controlled Kanhdaq.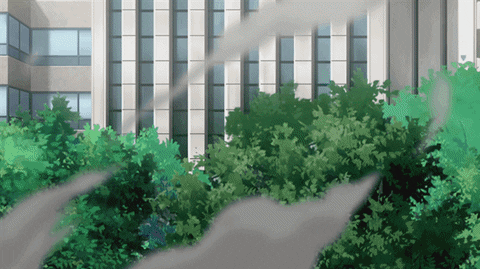 It remains to be seen if Zari will eventually exhibit any of Isis's powers. In fact, it is somewhat surprising a character so closely related to Shazam! would not be held in reserve for the upcoming feature film, but even without the powers of Isis, Zari still shares the Tomaz penchant for calling out injustice and striving to correct them. Or at least, that's what publicity surrounding the character would have us believe.
Of course, these are only a handful of characters you can expect to see debut this year in the Berlantiverse. In the weeks and months ahead, fan favorites like Ralph Dibny and obscure villains like Kilg%re will get their moment to shine as the each of the four shows continue to adapt these wonderful DC Comics characters. Maybe one of them will even become your new favorite.