Natalia Tena (Harry Potter franchise, Game of Thrones) and newcomer Sen Mitsuji star in a tense moment of shoot-the-impostor from YouTube Premium's new original series Origin. The sci-fi thriller, about a group of passengers fighting for survival on a spacecraft headed for another planet, also stars Harry Potter alum Tom Felton.
Origin is created, written and executive produced by Mika Watkins (Troy: Fall of a City).
Release date: All 10 episodes of Origin debut on YouTube Premium on November 14.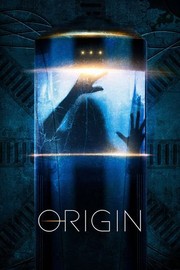 Critics Consensus:
Origin
's overstuffed space drama mimics many genre classics to varying degrees of success; thankfully, its stellar cast and withholding premise are intriguing enough to encourage exploring its mysterious -- if familiar -- corridors.
Synopsis:
Follows a group of outsiders who find themselves abandoned on a ship bound for a distant land. Now they must...
[More]
---