(Photo by Pixar)
He's won the Piston Cup championship, he's traveled the world on the international circuit, and he's met a lot of new friends along the way. This week, Lightning McQueen makes his third trip to the big screen in Cars 3, and he took some time out of his busy racing schedule to gush about his Five Favorite Films!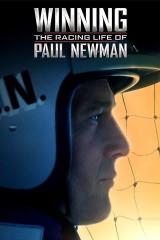 Y'know, it takes a real pro to grasp the ins and outs of something like racing. It takes time, and even more than that? Passion. You gotta put in the work. From what I understand, with Paul Newman? Apparently racing wasn't his day job, but he had a real passion for being out on a track, digging in and getting up close to his competition, lap after lap. It wasn't about winning, it was about how much he just loved doing it, and how he'd do it every chance he got, no matter what anyone else said. You gotta respect that! THAT'S inspiring!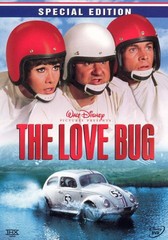 Ha, back in the day? What first made me want to get out there and tear it up and just have fun doing it? One dude: Herbie. Nobody cracked me up like Herbie. It wasn't about being slick, or about what tires you had, or about track conditions and temperatures and all the stuff we gotta think about these days. It was about putting on a number and having some good old-fashioned fun. I wanted to BE Herbie when I watched that for the first time! Greatest actor in the world, if you ask me.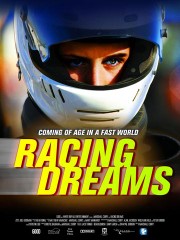 I'll tell ya, when you see a kid actually stop and focus because they love doing something — I mean something other than just goofing around or playing video games, right? Something next level — putting in the extra work and scraping together a few bucks to enter a race because they just want a shot at hugging a real track? THAT gets me. Watching kids like Annabeth, Josh, and Brandon… all different but all with the same grit and attitude and big dreams? THAT'S what gives me hope for this sport! And for the future! I get emotional just thinking about what they put on the line! Great. Now I gotta wipe my windshield. Thanks.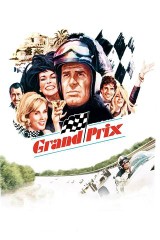 I'd never seen this one, but you know me — I'm a sucker for a classic. You remember my old crew chief, right? Figures it'd take a classic like Doc to make me park it and "appreciate the greats" — old flicks like Thunder Road, Two-Lane Blacktop… and at the top of my faves? GRAND PRIX. I mean, come on! You've got a killer international cast and some of the best shots with real racers I've ever seen in a movie. Every year, New Year's Day rolls around, and it's the first movie I throw on, like clockwork. Now THAT'S how you start things moving!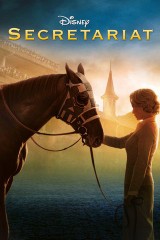 Different racers might tell you what they get out of being part of this sport — the King once told me something like, "I didn't miss out on a family life because of racing, I had one because of it"! I love that. For "Champion" Chick Hicks it's always been about a trophy. You ask me, though? It's not about winning. It's not even about being up front. It's about being side by side, nose to nose. The competition. It pushes you. It makes it special. And it can give you that extra little bit of horsepower when the chips are down, you're in a slump, and you're itching for a comeback. Secretariat really drives that home, you know? Talk about horsepower in a comeback story!
(Special thanks to Disney for the list.)
---
Cars 3 opens everywhere on Friday, June 16.