This week at the movies, we've got Tom Hanks battling a global conspiracy (Inferno, co-starring Felicity Jones and Ben Foster) and some new limited releases. What do the critics have to say?
---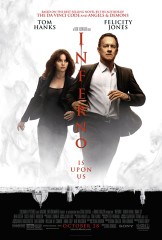 Dan Brown's Robert Langdon books sell like crazy, but it's hard to imagine many people turning to them for high literature. A similar caveat applies to their film adaptations — The Da Vinci Code and Angels & Demons both made money, but neither had much to write home about in terms of Tomatometer status. Few in Hollywood turn their noses up at a franchise these days, so director Ron Howard and star Tom Hanks are back in action for this weekend's Inferno, which finds Hanks (alongside Felicity Jones) racing to prevent a global pandemic whose unleashing somehow ties in with Dante's The Divine Comedy. There's obviously a ton of talent behind this movie, but critics are largely unmoved — between the movie's breathless pace and its overly intricate plot, reviews say filmgoers are basically left with two hours of movie stars huffing and puffing from one narrowly averted disaster to the next. Like the book it's adapted from, it'll do for a long airplane flight, but unless you're a hardcore fan of any of the involved parties, there's probably no need to rush.
---
What's Hot on TV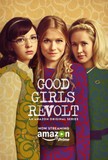 Good Girls Revolt features a compelling true story, told by a talented cast, even if the period drama hasn't yet achieved Mad Men-level mastery.
---
Also Opening This Week In Limited Release