Steven Spielberg's adaptation of a Roald Dahl novel is pretty squarely aimed at kids, but Christy lets us know if there's anything that might frighten the smallest moviegoers. Then she also gives us the lowdown on the latest interpretation of Tarzan, as well as a lively animated sequel on DVD. Read on for details.
---
NEW IN THEATERS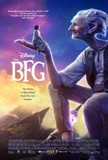 Rating: PG, for action/peril, some scary moments and brief rude humor.
Steven Spielberg's adaptation of the Roald Dahl novel is visually dazzling, with seamless special effects that blend computer-generated giants with real-life actors. Mark Rylance stars as the title character – the Big Friendly Giant – who teams up with a spirited, 10-year-old orphan named Sophie (Ruby Barnhill). Together, they try to stop other giants from eating people with the help of the Queen of England (Penelope Wilton) and the British military. Sophie is in near-constant danger of being smushed, stomped on or outright devoured by the hulking inhabitants of Giant Country. And while the BFG himself is gentle and kind, the other giants – who are much larger than he is – are grotesque and menacing, and might seem scary for the youngest viewers. Also, The BFG's job is to capture dreams (and sometimes nightmares) to place in Londoners' heads while they're sleeping, so some of that imagery might be a bit creepy for little kids. And there's a running gag involving flatulence that builds to an explosive climax. I brought my 6 1/2-year-old son with me to the screening, though, and he didn't find anything frightening. I'd say this is suitable for pretty much all ages.

---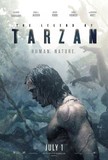 Rating: PG-13, for sequence of action and violence, some sensuality and brief rude dialogue.
In this telling of the familiar legend, Tarzan (Alexander Skarsgard) – or, rather, John Clayton III, the fifth Earl of Greystoke – leaves genteel London to revisit the Belgian Congo of his youth with his wife, Jane (Margot Robbie). He's going as a trade emissary and doesn't realize he's being lured into a trap. Along the way, the couple – along with an American diplomat who has tagged along (Samuel L. Jackson) – find themselves the targets of various jungle animals as well as well-armed human mercenaries, led by the greedy and devious right-hand man to the Belgian king (Christoph Waltz). This movie is extremely violent, between massive amounts of gunfire and brutal brawls between Tarzan and his former gorilla brethren. Much of the animal action is beautiful and even adorable, but a lot of it is intense and frightening, and it surely will startle younger viewers. Jane also is in peril much of the time – a damsel in need of rescuing, despite her smarts and pluck. There's also a love scene – or at least the suggestion that Tarzan and Jane are about to have sex, followed by the two snuggling in bed, basking in the afterglow. Fine for tweens and older.

---
NEW ON DVD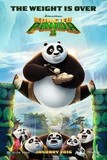 Rating: PG, for martial arts action and some mild rude humor.
The third film in the animated Kung Fu Panda franchise should be fine for all ages, even though there's so much going on visually that it might seem overwhelming. Roly-poly panda Po (voiced by Jack Black) is back for more adventures, and this time the student becomes the teacher. Po must find his inner dragon master — and show other creatures how to find the untapped warriors within themselves. He teams up with his long-lost father (Bryan Cranston), the noodle-making goose who raised him (James Hong), and all their friends (Seth Rogen, David Cross, Angelina Jolie, Lucy Liu and Dustin Hoffman) to defeat an evil spirit warrior (J.K. Simmons) who's stealing the chi of kung fu masters across China. It's a gorgeous film filled with lively battles scenes as well as moments of genuine emotion. The combat scenes aren't scary, though; they're actually quite playful. After all, this is a movie in which a panda uses dumplings as weapons.