(Photo by Slaven Vlasic/Getty Images)
Phillip Youmans' debut film has many likening him to another talented African American filmmaker that burst on to the stage at a young age: John Singleton. Like Singleton did with his debut film Boyz n the Hood, the 19-year-old Youmans, while still in high school, has crafted a deeply personal tale about the Black experience that has audiences, critics, and the industry taking note. Burning Cane uses its story to explore the relationship between the church and African American communities, exposing hypocrisies, tensions, and complexities against the fog-filled swampy backdrop of the New Orleans bayou. The film is led by Treme star Wendell Pierce, who plays a troubled yet undeniably charismatic Southern Baptist minister and personifies a character all too familiar in the Black community: a dynamic leader who preaches "the good word" on Sunday but bathes in sin the rest of the week. With modest resources and limited time, Youmans displayed incredible skill behind the camera of a film that he shot, edited, and wrote.
After winning Best Narrative Feature at the Tribeca Film Festival, the film was picked up for distribution by Ava DuVernay's Array productions and is streaming now on Netflix. Recently snagging a couple of Independent Spirit and Gotham Award nominations, Burning Cane looks to be this year's low budget indie with enough legs to break through to the mainstream. When we sat down with Youmans to discuss the feature and his Five Favorite Films, he was unaffected by the hype, quick to give thanks to those who helped him make the film, and eager to pass along his advice to aspiring young filmmakers looking to follow in his footsteps.
---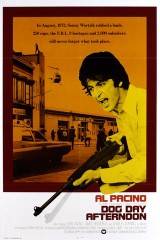 Dog Day Afternoon is next because Al Pacino's performance is bomb! So is John Cazale's performance. Dog Day Afternoon has such a dope condensed chronology, and Sidney Lumet is dope – Serpico, Network, 12 Angry Men – just so dope. But Dog Day Afternoon is probably easily the piece that I would ride with the most.  The biggest hallmark of it is, again, performances, performances, performances. From Al Pacino to the guy who plays the cop. Having the need to sort of harmonize with each other on an experience level. It's so interesting because some of that was improv by Al Pacino and John Cazale. You can tell that they have such a close relationship. They're so comfortable with each other as actors – it's organic, and it shows on screen.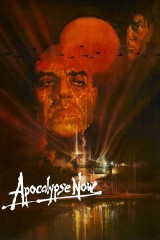 Apocalypse Now was one of the first films that I saw that showed film could be a malleable art form, something that could exist outside of a super-traditional three-act structure. Martin Sheen and his character are sort of wrestling with more than just trying to find courage, but also trying to find some reason for why he was there in the first place. Speaking to a lot of Vietnam vets, I know it's especially prominent in the Black experience. Soldiers felt incredibly disenfranchised about Vietnam because they weren't being respected back home, but expected to have the motivation to fight for their country. But looking at it even from Martin Sheen's case, his character is white, but that was part of his motivation.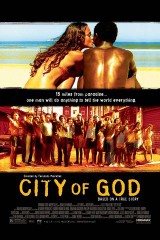 City of God is kinetic and visceral. The active camerawork is gorgeous. City of God really did try to find those moments where we can pause and view these characters without any judgment. No character in City of God is black-and-white. There are moments when, even though we know some of these dudes are ruthless killers, they show us little hints that showcase their youth and make it clear to us that they're still 16-, 17-, 18-years-old at the end of the day. One scene in particular I remember is Li'l Zé. He was this ruthless overlord, but he gets turned down at that dance party. And you just see his face where he's smiling at first, and then you just see the embarrassment wash over him. Oh my God! Literally everyone in the world knows that moment; everyone in the world knows what it's like to get rejected. But considering that we've seen this man brutally kill people at this point, I think it's so interesting how the filmmaker also never intended for you to judge those characters. But he also never wanted to give a romanticized view of their life. He wanted you to fully understand how difficult and horrifying some of those realities can be. City of God is a masterpiece.
Really quick though, I also want to take the time, and give a special mention to Ava DuVernay's work. Ava makes the most culturally important work of our time as a filmmaker. 13th is what taught the entire world that we're essentially living in a re-engineered version of slavery. Ava is committed to promoting awareness. Outside of her being an extraordinarily talented filmmaker, she makes incredibly formative and culturally impactful work. I just want to shout her out as well.
---
Jacqueline Coley for Rotten Tomatoes: Let's start with the obvious: How did you make this while you were in high school?
Phillip Youmans: I made this film while I was in high school with the help of my best friends and grassroots community outreach. It was definitely a grassroots production, through and through. Our resources were so limited, in terms of finances, so everything had to be sourced either through my friends or people in Laurel Valley or New Orleans, like free locations. I mean, craft food services were our parents! It took a vision; it took an intention. But in terms of making the film, you need help. You need an army. You need people who can help you make something. Considering the logistical demands that come with making a film, Mose Mayer and Ojo Akinlana were the best producers I could have ever asked for, and they are literally my best friends in the world.
The film acutely examines the African American community and its relationship with faith. I know this is from personal experience, but explain the impetus to put it on screen.
Youmans: Yeah, it's something that I've personally been wrestling with for a long time. I grew up in the church, and I've since separated from the church and religion as a whole. I didn't want to approach this film or any of the characters in it from any sort of judgmental lens, or holier-than-thou perspective. Burning Cane, in a lot of ways, is a cautionary tale. It's talking about the dangers of fundamentalist religions, the dangers of the Baptist church, and not just the Baptist church but the church in general in our community. We talk about how that can perpetuate a lot of really antiquated traditionalist values. And all of those things are active conversations alongside cyclical vices and toxic masculinity. I knew Burning Cane could help me build a more nuanced perspective about those hypocrisies and fallacies that I recognize. You can't come at something like this from a judgmental lens, and that's not the intention of this piece at all.
How did you cast Wendell Pierce? 
Youmans: It was a dream from the jump; having him attached to the film felt like something that was completely impossible before it happened. And the way it happened was so random. Wendell added such an interesting element to the piece, in terms of motivating you to want to expand the role of the pastor. He's a phenomenal actor, and still such a student of the craft. He also taught me something about how I should approach my work as well. Always be inquisitive. Learning never stops. Wendell is a consummate professional. Him being involved in the production just sort of upped the ante for all of us. We had to be accountable to everything that happened on set, for good reason, considering that we had him for only a couple of days. Everything had to run smoothly, because if we didn't get what we needed, Wendell literally had to go shoot another show the next day. It was kinetic. It was fast-paced. It was so incredibly fruitful. I was connected with Wendell at Morning Call Coffee Stand [a cafe in Louisiana]. I was working in City Park in New Orleans leading up to production. I was waiting on a woman named Lula Elzy, and then I was telling her about my film, and that the Reverend hadn't been cast yet. She said, "What do you think of Wendell Pierce playing it?" I was kind of taken aback. I said, "That'd be amazing, but I have no way to get in touch with him." Then she texted him, and it went from there.
It seems strange to ask this given everything you've accomplished already, but what's next? 
Youmans: Look, it's so interesting. The thing that I'm most focused on, this point forward, is making this next movie. I don't want to say too much, but the next movie is about the New Orleans Black Panthers, and it's a story that's very personal to me. I'm so excited about the story. I actually wanted to make that film before Burning Cane, but Burning Cane was the right film to make, emotionally, and in consideration of the resources that I had. It's crazy because it's come full circle. I said if Burning Cane works out, then I'll definitely be able to make that Panther Story with the resources that I need to see it to fruition. And that's been the case.
What advice would you give another teenager looking to make their first feature?
Youmans: Find people who want to be there with you, regardless of whether or not they can be paid. And don't be afraid to reach out to people like Benh Zeitlin, a filmmaker that I admired. You also need to fall back into your friends, because they're the only people at that age that are going to really ride for you regardless. They're the only people that are going to be there with you and not complain about a 16-hour day. The best resource that we have is the people that you're closest to, because everyone that was working on the set, outside of my actors, were people that I damn-near grew up with. Also, you don't have to be in New York or LA to make something happen. I used to be so convinced that I had to go to LA or New York to make anything. But it's so interesting how falling back into your roots works. When you have a real rooted connection to the material you're addressing, that authenticity shines through every aspect of production.
---
Burning Cane is streaming now on Netflix.
Thumbnail images by Miramax Films, ©Paramount Vantage courtesy Everett Collection, Criterion Collection
---
Like this? Subscribe to our newsletter and get more features, news, and guides in your inbox every week.