---
Best-Reviewed Sci-Fi/Fantasy Movies 2018
If you're surprised to see Sorry To Bother You at the top of a science-fiction list, that just means you haven't seen the movie yet and need to rectify that ASAP. Otherwise, with the exception of Bumblebee, the best sci-fi movies of 2018  (sorry, fantasy didn't have a strong showing this year) went spooky, as seen by the entries that fill out the rest of the top 5.
The order of the rank below reflects the Adjusted Score as of December 31, 2018. Scores might change over time.
#1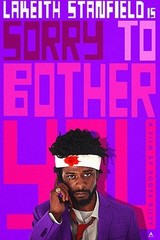 Critics Consensus:
Fearlessly ambitious, scathingly funny, and thoroughly original,
Sorry to Bother You
loudly heralds the arrival of a fresh filmmaking talent in writer-director Boots Riley.
Synopsis:
In an alternate reality of present-day Oakland, Calif., telemarketer Cassius Green finds himself in a macabre universe after he discovers...
[More]
#2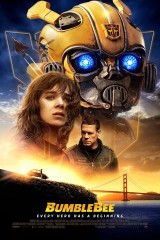 Critics Consensus:
Bumblebee
proves it's possible to bring fun and a sense of wonder back to a bloated blockbuster franchise -- and sets up its own slate of sequels in the bargain.
Synopsis:
On the run in the year 1987, Bumblebee the Autobot seeks refuge in a junkyard in a small California beach...
[More]
#3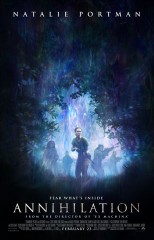 Critics Consensus:
Annihilation
backs up its sci-fi visual wonders and visceral genre thrills with an impressively ambitious -- and surprisingly strange -- exploration of challenging themes that should leave audiences pondering long after the end credits roll.
Synopsis:
Lena, a biologist and former soldier, joins a mission to uncover what happened to her husband inside Area X --...
[More]
#4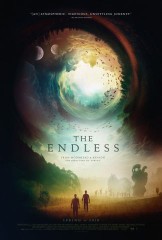 Critics Consensus:
The Endless
benefits from its grounded approach to an increasingly bizarre story, elevated by believable performances by filmmakers Justin Benson and Aaron Moorhead.
Synopsis:
Two brothers receive a cryptic video message inspiring them to revisit the UFO death cult they escaped a decade earlier....
[More]
#5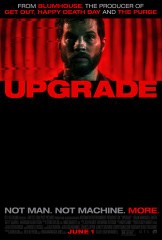 Critics Consensus:
Like its augmented protagonist,
Upgrade
's old-fashioned innards get a high-tech boost -- one made even more powerful thanks to sharp humor and a solidly well-told story.
Synopsis:
A brutal mugging leaves Grey Trace paralyzed in the hospital and his beloved wife dead. A billionaire inventor soon offers...
[More]