---
Best-Reviewed Romance Movies 2018
What would date night be without some decent romances on the big screen to help conjure up the warm-and-fuzzies? This year's batch of critical darlings includes a coming-of-age story, an adaptation of a James Baldwin novel, and a tale of forbidden love, but the runaway sensation that was Crazy Rich Asians topped the class.
The order of the rank below reflects the Adjusted Score as of December 31, 2018. Scores might change over time.
#1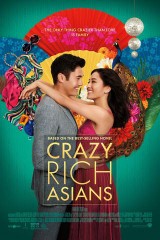 Critics Consensus:
With a terrific cast and a surfeit of visual razzle dazzle,
Crazy Rich Asians
takes a satisfying step forward for screen representation while deftly drawing inspiration from the classic -- and still effective -- rom-com formula.
Synopsis:
Rachel Chu is happy to accompany her longtime boyfriend, Nick, to his best friend's wedding in Singapore. She's also surprised...
[More]
#2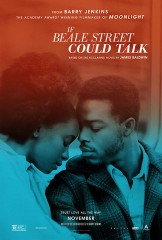 Critics Consensus:
If Beale Street Could Talk
honors its source material with a beautifully filmed adaptation that finds director Barry Jenkins further strengthening his visual and narrative craft.
Synopsis:
In early 1970s Harlem, daughter and wife-to-be Tish vividly recalls the passion, respect and trust that have connected her and...
[More]
#3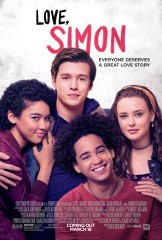 Critics Consensus:
Love, Simon
hits its coming-of-age beats more deftly than many entries in this well-traveled genre -- and represents an overdue, if not entirely successful, milestone of inclusion.
Synopsis:
Everyone deserves a great love story, but for 17-year-old Simon Spier, it's a little more complicated. He hasn't told his...
[More]
#4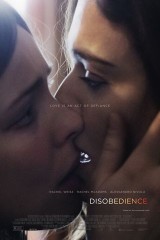 Critics Consensus:
Disobedience
explores a variety of thought-provoking themes, bolstered by gripping work from leads Rachel Weisz, Rachel McAdams, and Alessandro Nivola.
Synopsis:
New York photographer Ronit Krushka flies to London after learning about the death of her estranged father. Ronit is returning...
[More]
#5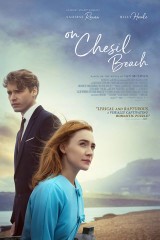 Critics Consensus:
On Chesil Beach
presents a well-acted and solidly crafted adaptation of a small yet resonant story with deceptively rich subtext.
Synopsis:
In 1962, newlyweds Edward and Florence, both in their early 20s and also both virgins, spend their honeymoon preoccupied and...
[More]