---
Best-Reviewed Movies 2019: United Kingdom
The list of best-reviewed UK releases offers a little something for everyone, from a surprise hit family comedy starring Florence Pugh (Fighting with My Family) and a crowd-pleasing rock biopic featuring a standout performance from Taron Egerton (Rocketman) to an intimate wartime documentary (For Sama) and one about a groundbreaking, perilous journey (Maiden). But it was Peter Jackson's remarkable tribute to the British soldiers of World War I, They Shall Not Grow Old, that rode a wave of universal acclaim to win the category. It's an impressive technical achievement that also serves to remind audiences of the real human impact of war, and it's a thoughtful, fitting celebration of the conflict's centennial anniversary.
The order of the rank below reflects the Adjusted Score as of December 31, 2019. Scores might change over time.
#1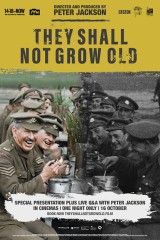 Critics Consensus:
An impressive technical achievement with a walloping emotional impact,
They Shall Not Grow Old
pays brilliant cinematic tribute to the sacrifice of a generation.
Synopsis:
Using state-of-the-art technology and materials from the BBC and Imperial War Museum, filmmaker Peter Jackson allows the story of World...
[More]
#2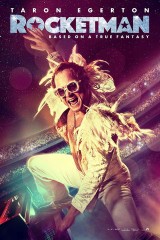 Critics Consensus:
It's going to be a long, long time before a rock biopic manages to capture the highs and lows of an artist's life like
Rocketman
.
Synopsis:
Young Reginald Dwight changes his name to Elton John and collaborates with singer-songwriter Bernie Taupin to become one of the...
[More]
#3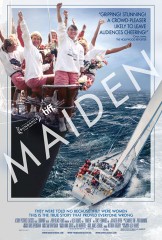 Critics Consensus:
Enthralling viewing even for audiences with little to no knowledge of or interest in sailing,
Maiden
pays powerful tribute to a true pioneer.
Synopsis:
In 1989 Tracy Edwards leads the first all-female crew in the Whitbread Round the World Race, a grueling yachting competition...
[More]
#4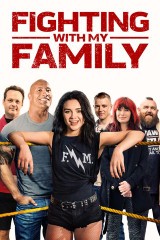 Critics Consensus:
Much like the sport it celebrates,
Fighting with My Family
muscles past clichés with a potent blend of energy and committed acting that should leave audiences cheering.
Synopsis:
Born into a tight-knit wrestling family, Paige and her brother Zak are ecstatic when they get the once-in-a-lifetime opportunity to...
[More]
#5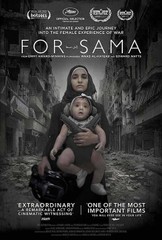 Critics Consensus:
As intimate as it is heartbreakingly resonant,
For Sama
powerfully distills the difficult choices faced by citizens of war-torn regions.
Synopsis:
A young woman is followed through five years during the revolution in Aleppo, Syria - through love, marriage and motherhood....
[More]