---
Best-Reviewed Horror Movies 2018
Horror wore many skins this year: It was an unlikely vehicle for real-life husband and wife (A Quiet Place); a bonkers comeback vehicle for Nic Cage (Mandy); and a decades-later sequel finally somewhat approaching the original in quality (Halloween). These films continued to prove the vitality and relevance of the genre, whatever its form.
The order of the rank below reflects the Adjusted Score as of December 31, 2018. Scores might change over time.
#1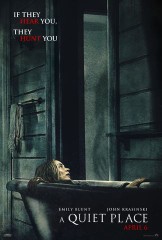 Critics Consensus:
A Quiet Place
artfully plays on elemental fears with a ruthlessly intelligent creature feature that's as original as it is scary -- and establishes director John Krasinski as a rising talent.
Synopsis:
A family must live in silence to avoid mysterious creatures that hunt by sound. Knowing that even the slightest whisper...
[More]
#2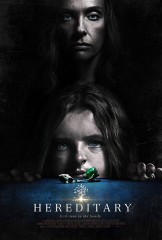 Critics Consensus:
Hereditary
uses its classic setup as the framework for a harrowing, uncommonly unsettling horror film whose cold touch lingers long beyond the closing credits.
Synopsis:
When the matriarch of the Graham family passes away, her daughter and grandchildren begin to unravel cryptic and increasingly terrifying...
[More]
#3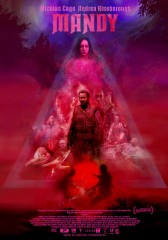 Critics Consensus:
Mandy
's gonzo violence is fueled by a gripping performance by Nicolas Cage -- and anchored with palpable emotion conveyed between his volcanic outbursts.
Synopsis:
An outsider seeks bloody vengeance against the sadistic cult leader who destroyed his peaceful existence....
[More]
#4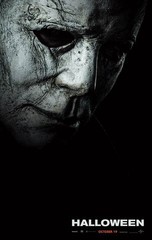 Critics Consensus:
Halloween
largely wipes the slate clean after decades of disappointing sequels, ignoring increasingly elaborate mythology in favor of basic - yet still effective - ingredients.
Synopsis:
It's been 40 years since Laurie Strode survived a vicious attack from crazed killer Michael Myers on Halloween night. She...
[More]
#5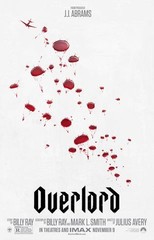 Critics Consensus:
Part revisionist war drama, part zombie thriller, and part all-out genre gorefest,
Overlord
offers A-level fun for B-movie fans of multiple persuasions.
Synopsis:
Paratroopers drop behind enemy lines to penetrate a fortified church and destroy a Nazi transmitter. Making their way to an...
[More]