---
Best-Reviewed Dramas 2018
No drama is purely a drama — there are always other themes floating around — and this year's best-reviewed films in the category tackle a variety of issues, in a variety of different ways, to tell their stories. The year's top film is no exception: Spike Lee took a remarkable true story with sociopolitical implications that ring true even today, and earned some of the best reviews he's gotten in decades with BlacKkKlansman.
The order of the rank below reflects the Adjusted Score as of December 31, 2018. Scores might change over time.
#1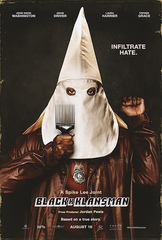 Critics Consensus:
BlacKkKlansman
uses history to offer bitingly trenchant commentary on current events -- and brings out some of Spike Lee's hardest-hitting work in decades along the way.
Synopsis:
Ron Stallworth is the first African-American detective to serve in the Colorado Springs Police Department. Determined to make a name...
[More]
#2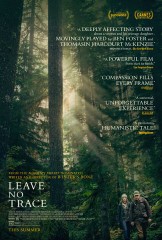 Critics Consensus:
Leave No Trace
takes an effectively low-key approach to a potentially sensationalistic story -- and further benefits from brilliant work by Ben Foster and Thomasin McKenzie.
Synopsis:
A father and daughter live a perfect but mysterious existence in Forest Park, a beautiful nature reserve near Portland, Ore.,...
[More]
#3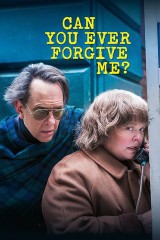 Critics Consensus:
Deftly directed and laced with dark wit,
Can You Ever Forgive Me?
proves a compelling showcase for deeply affecting work from Richard E. Grant and Melissa McCarthy.
Synopsis:
Lee Israel is a frustrated, hard-drinking author who can barely afford to pay her rent or bills in 1990s New...
[More]
#4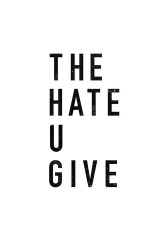 Critics Consensus:
Led by a breakout turn from Amandla Stenberg, the hard-hitting
The Hate U Give
emphatically proves the YA genre has room for much more than magic and romance.
Synopsis:
Starr Carter is constantly switching between two worlds -- the poor, mostly black neighborhood where she lives and the wealthy,...
[More]
#5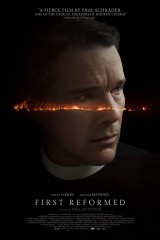 Critics Consensus:
Brought to life by delicate work from writer-director Paul Schrader and elevated by a standout performance by Ethan Hawke,
First Reformed
takes a sensitive and suspenseful look at weighty themes.
Synopsis:
The pastor of a small church in upstate New York spirals out of control after a soul-shaking encounter with an...
[More]